VP Receives BrightEdge Technical SEO Award at 2019 Edgie Awards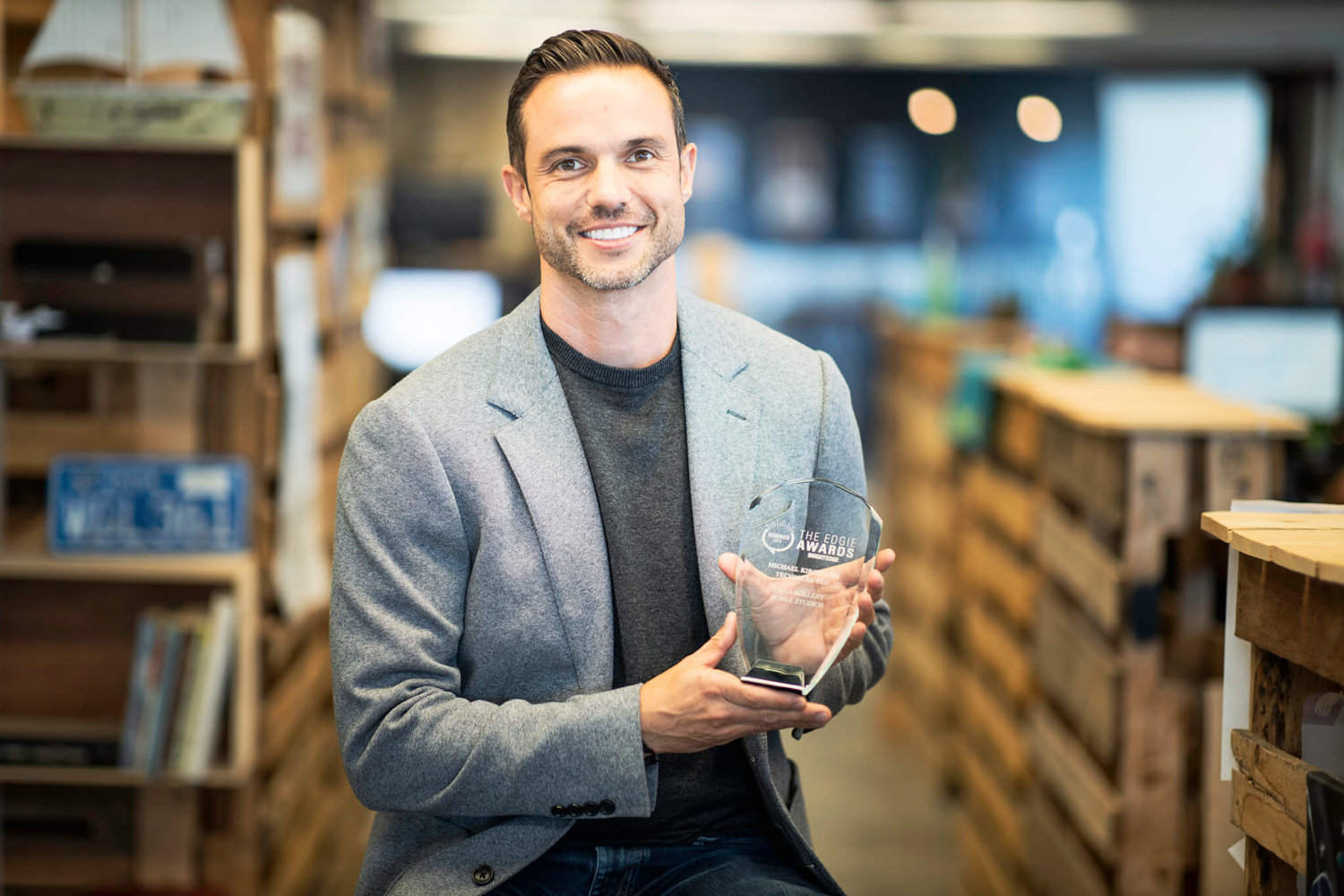 The BrightEdge awards program has selected Chad Hallert, Noble Studios' vice president of performance marketing, to receive the Michael Kirchhoff Technical SEO Award at the 2019 Edgie Awards.
The award is named after the late SEO professional Michael Kichhoff and recognizes individuals with outstanding character and SEO expertise. Kirchhoff is remembered in high regards in the BrightEdge and SEO community for his dedicated professionalism and his philanthropic contributions to his local community.
Hallert lives and breathes performance marketing with nearly two decades of SEO and digital marketing leadership experience under his belt, but he still finds the time to give back by volunteering his time and expertise with local Nevada organizations that mirrors Kirchhoff's dedication as an active, thoughtful member of his community.
"It's an honor to receive this recognition in remembrance of such an influential member of the BrightEdge and SEO community," said Hallert. "I'm proud to share this award with the Noble Studios team as we continue to drive high performance results for clients, and make a positive impact for some of the most deserving local non-profits under our Noble Deeds program."
Each year Noble Deeds, the philanthropic arm of Noble Studios, dedicates hundreds of hours of pro-bono digital marketing services to one Nevada non-profit. Hallert leads the performance marketing team for each Noble Deeds project to ensure clients receive the best technical expertise the agency has to offer. He's also volunteered for the Boys and Girls Club of America and sat on the board of the Nevada Center of Entrepreneurship and Technology (NCET).
In addition to celebrating Hallert's recognition, the Edgie Awards celebrated the amazing work done within the BrightEdge community by brands and agencies across the globe.