Websites, Storytelling and Performance: An Afternoon of Noble Deeds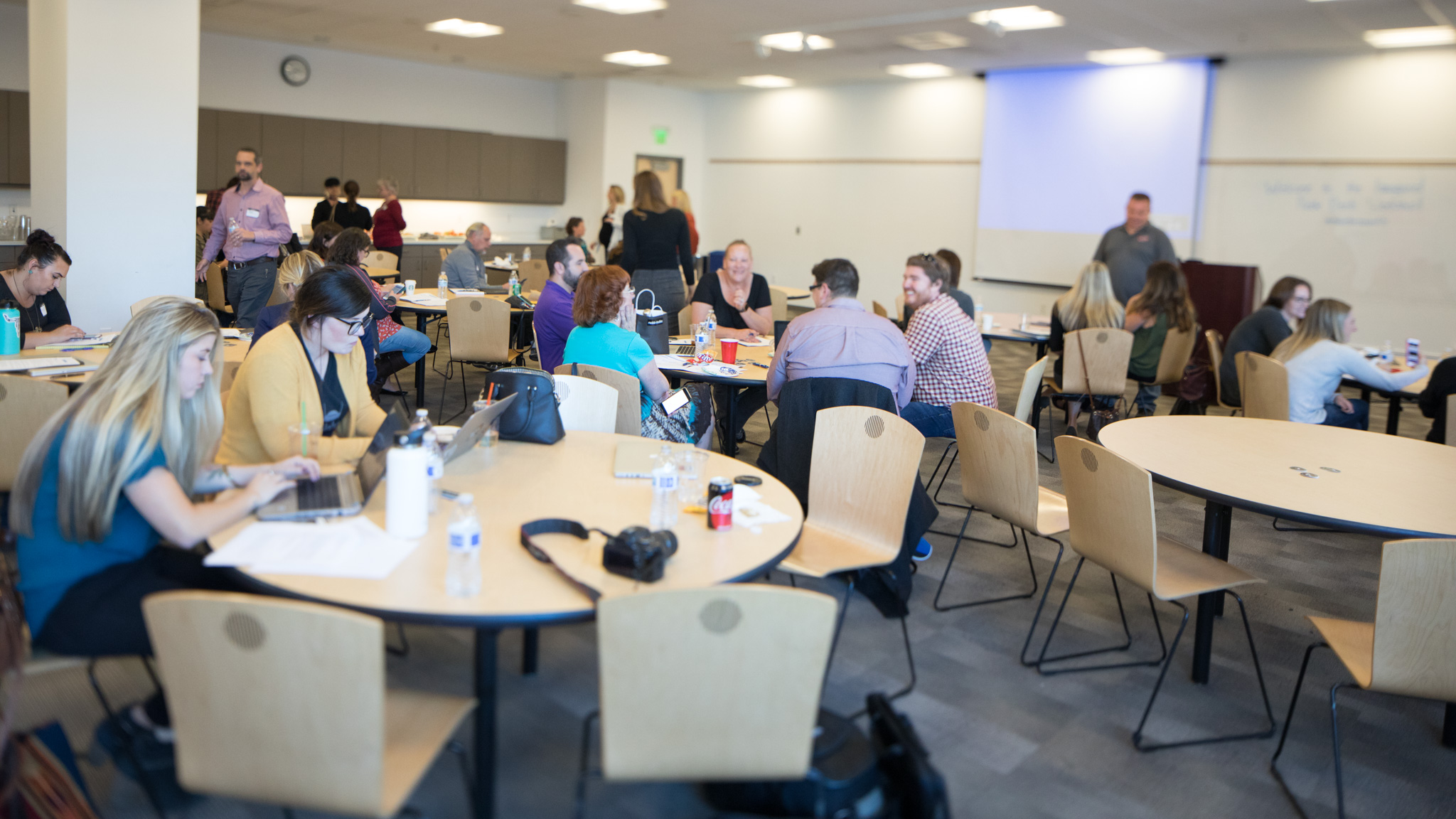 On Oct. 18, Noble Studios hosted the inaugural Noble Deeds Workshop, a free, half-day session aimed at educating Nevada nonprofits on the ins and outs of digital marketing.
Hosted by the Discovery Museum in Reno, the event brought together nearly 40 area representatives of nonprofit organizations to discuss the importance and impact of a strong website combined with a solid digital marketing strategy.
Over the course of the afternoon, participants interacted with Noble Studios' own staff of Noblebots to learn about storytelling, reaching target audiences through content marketing and social platforms and how to optimize websites and blogs for search engine visibility.
Some highlights:
Website 101
Noble's Senior Web Developer Nitish Narala and Creative Brandon Barringer kicked off the day with a session titled, "Website 101," in which they took the audience through the history of web browsers and domains before delving into more technical aspects.
Together, they explored the pros and cons of various Content Management Systems as well as the overarching goals of websites. Brandon offered tips on what good goals look like (hint: they should be short and achievable) along with how to develop workable strategies to achieve these goals. They wrapped the discussion with tips on how to measure key performance indicators and, ultimately, determine whether a website is doing its job properly for its target audience and key stakeholders.
Content Marketing
A mid-afternoon session saw Creative Director Tim Miley and Digital Marketing Manager Monica Thompson shared tips on how to tell an organizations' story while making strides to actually reach that audience. Some key takeaways: the homepage is the first (and often only) chance to make a good impression. The homepage should answer the following questions:
Am I in the right place?
Who are you?
Why should I trust you?
Where should I go next?
Tim also shared the value of infographics, which are shared three times more on social media than any other type of content. Why? Because people are visual learners, plain and simple. Which led to his next point: use authentic, original imagery on your website. People can tell the difference between stock images and original photos. The latter brings much more credibility to your brand.
Monica then discussed tips for leveraging Facebook advertising to identify and reach the right audiences. She also discussed Facebook's Pixels, a tool that allows companies and nonprofits to track actions taken on a web page from a Facebook ad, and Facebook Ad Manager, which provides further audience insights.
Performance Marketing
Noble Digital Marketing Manager Danielle Christenson (better known as "DC" around the office) and Digital Marketing Specialist Michael Gollaher (AKA "Mike D" – don't ask; it's a long story) presented on ways to inject performance into digital marketing efforts.
The talk revolved around the intersection of data driven decisions, organic search and paid search. As the last talk of the day, Mike and DC showed the audience why they should care about digital, what the difference between SEO and SEM is and how organizations can better show that their digital marketing is actually having an impact.
A key moment came when DC shared how to use Google Ad Grants and how nonprofits can use this free tool to start receiving thousands of dollars in free Google Advertising dollars.
Mike and DC closed their talk with tips on how to develop and implement a performance marketing plan and how to decipher key performance indicators.
The event was the first of its kind for Noble, which for the past four years donated hundreds of hours of pro bono time to help nonprofits in an effort called Noble Deeds. This community outreach has helped organizations including Arts for All Nevada, the Nevada Discovery Museum, Safe Haven Wildlife Sanctuary and, this year's recipient, Silver State Fair Housing Council. The call for entries for 2018 will be announced at the beginning of next year on this page.
Stay tuned!