Noble Studios Launches New Website for the SPCA of Northern Nevada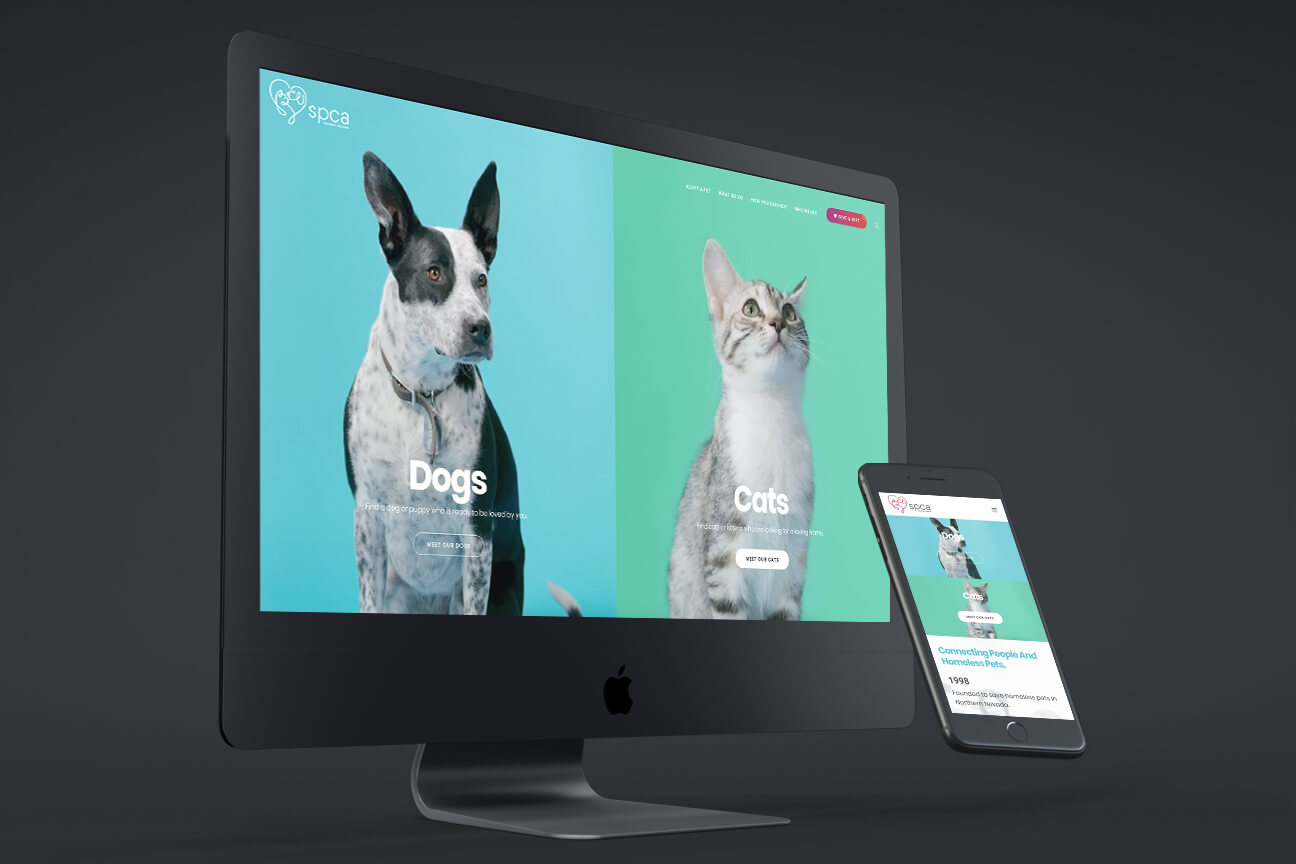 Join Noble Studios in celebrating the launch of the SPCA of Northern Nevada's new website!
As part of the agency's Noble Deeds program, the SPCA was selected to receive over $100,000 of pro bono digital marketing services for its commitment to the responsible treatment of homeless pets in the Northern Nevada region.
Noble Studios leveraged its catalog of creative digital performance services to establish a new brand strategy, redesign their logo, launch their new website and develop a digital marketing strategy in an effort to get the word out about this life-saving organization.
The new website embodies SPCA-NN's mission to connect humans and animals to bring joy, love and compassion to the local community. The agency spent the year working closely with the SPCA-NN team (and all of their furry friends) to communicate this goal through engaging design and inviting visuals.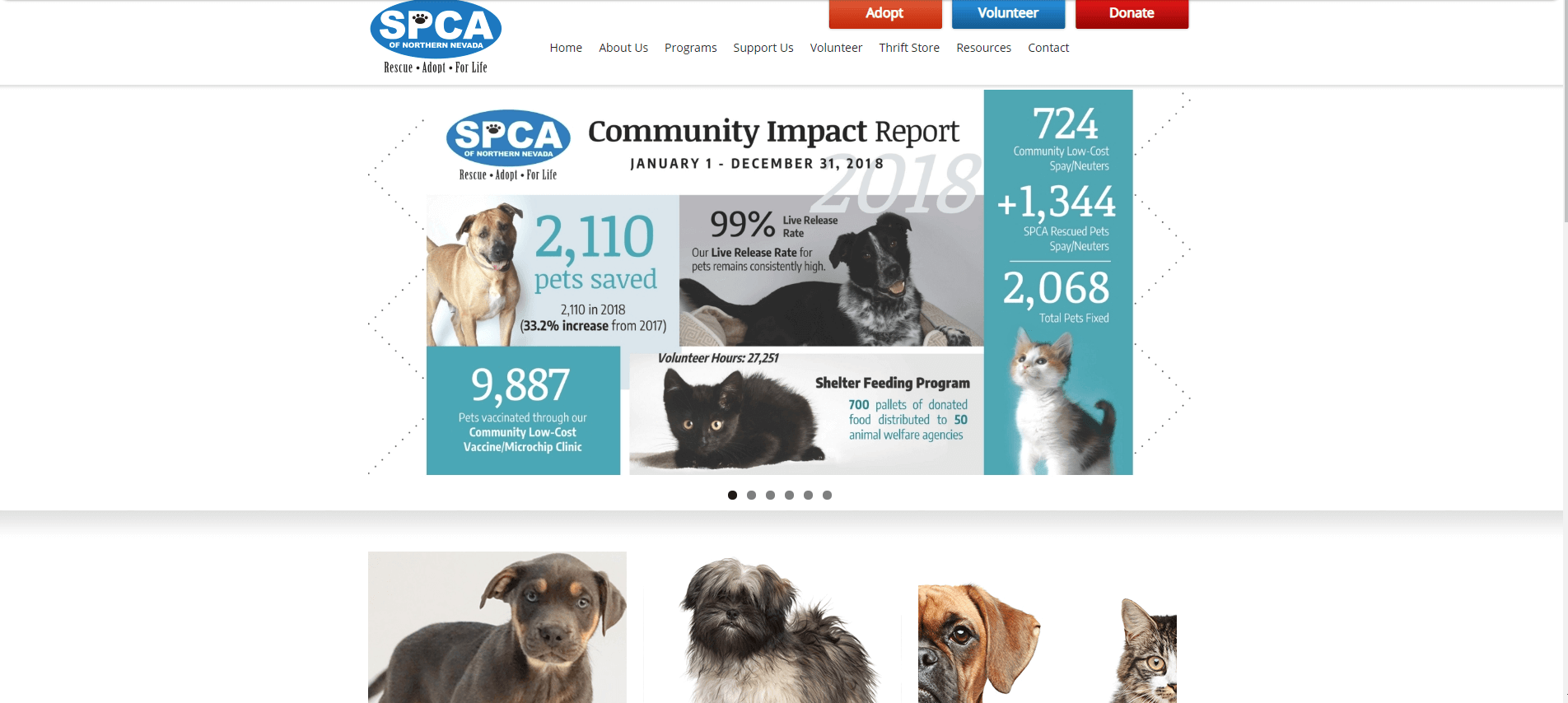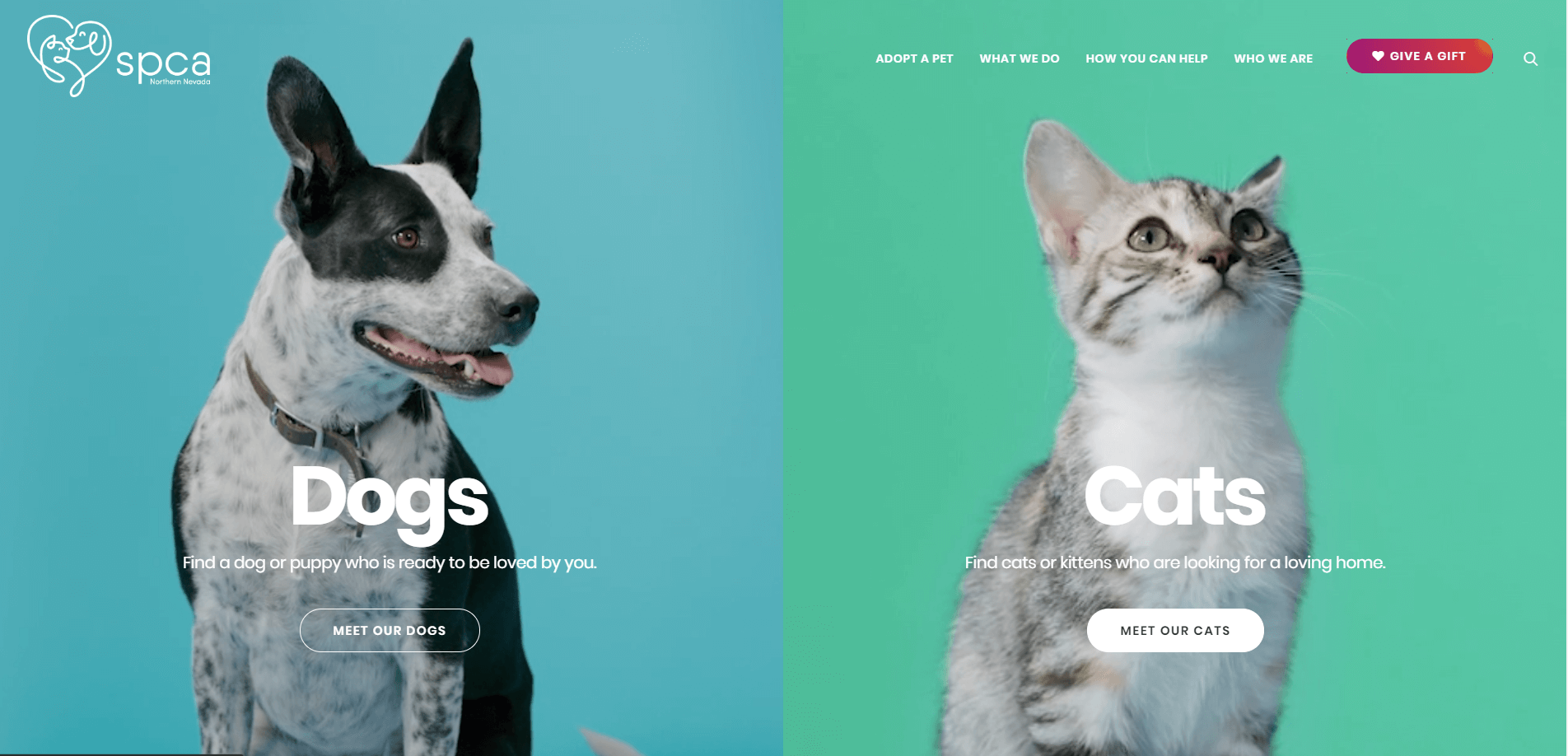 Like many non-profit organizations, SPCA-NN's old site had plenty of room for improvement in terms of the overall design and general navigation. To truly communicate the organization's mission and connect people with homeless pets, Noble Studios provided new photography and video that helped transform the site into a sleek and oh-so-adorable modern experience.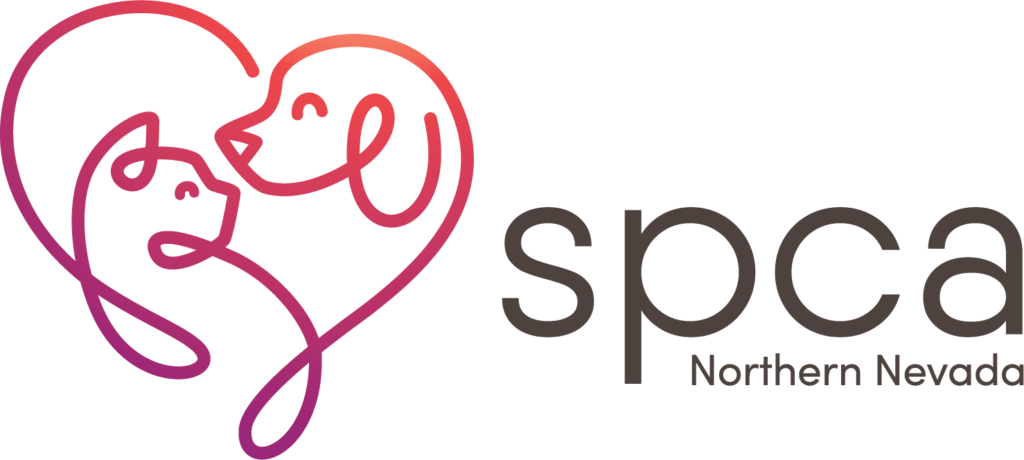 To help SPCA-NN stand out from other regional branches of the SPCA, Noble Studios designed a new logo using a single stroke line that connects homeless pets with loving families, underlining SPCA-NN's close connection with the community and the impact it has on both owners and animals.
In addition to the new website, Noble Studios will work with SPCA-NN in 2020 to continue developing and building on their digital marketing strategy to increase awareness and encourage funding from the local community, as SPCA-NN is not affiliated with any other SPCA. Your donations matter!
Want to be the next Noble Deeds recipient? The next call for Noble Deeds entries will be in early 2020. Winners will be announced on Noble Deeds Day, April 10, 2020.