the noble way of life
The Jovial Handshake + Half-Hug
Hey there! Telling you about Noble means telling you about more than just what we do. It's telling you from whence we came. What makes us tick. What we stand for. What makes us sit back and think. And what makes things click. It's knowing about our love for connecting with people and connecting the dots. The pacts we make to create impact. And how we work with purpose on purpose. So let us tell you a little about Noble and how we strive to be better every day. Together.
What's in a Name?
Everything. We wanted a name that meant something. That had a greater purpose than just a way to fill out the lines in a logo. And "Noble" is much more than a name to us. It's a guiding principle. It's a reminder to all of us how we should collaborate with each other, connect with clients, honor partners and carry ourselves day in and day out. Being noble (and Noble) isn't something anyone is entitled to. It's earned every single day.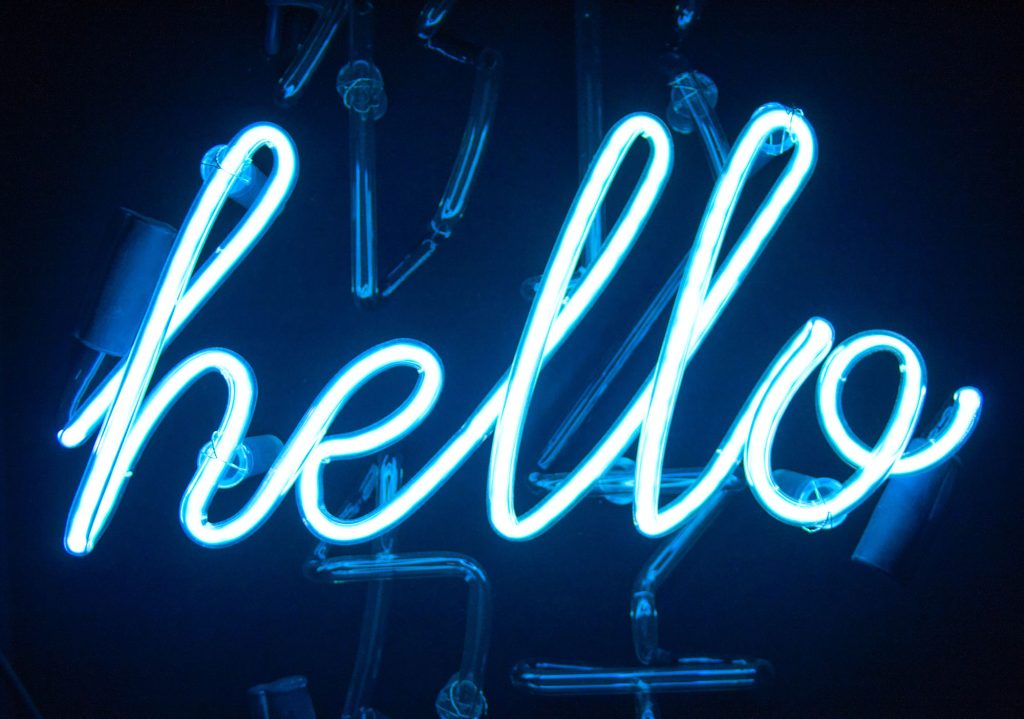 You Can't Fence Us In
Pioneering, "don't fence me in" spirit. It's what has propelled us across the country and world to plant flags, shake hands and make connections. Nevadans are filled with genuine scrap, grit and heart. And Nevada roots are hearty. Those roots have helped us grow from a web development shop in a spare bedroom to a creative digital performance marketing agency with an international footprint and offices in Reno, Las Vegas, and Bristol, England. Noble means Nevada. Always.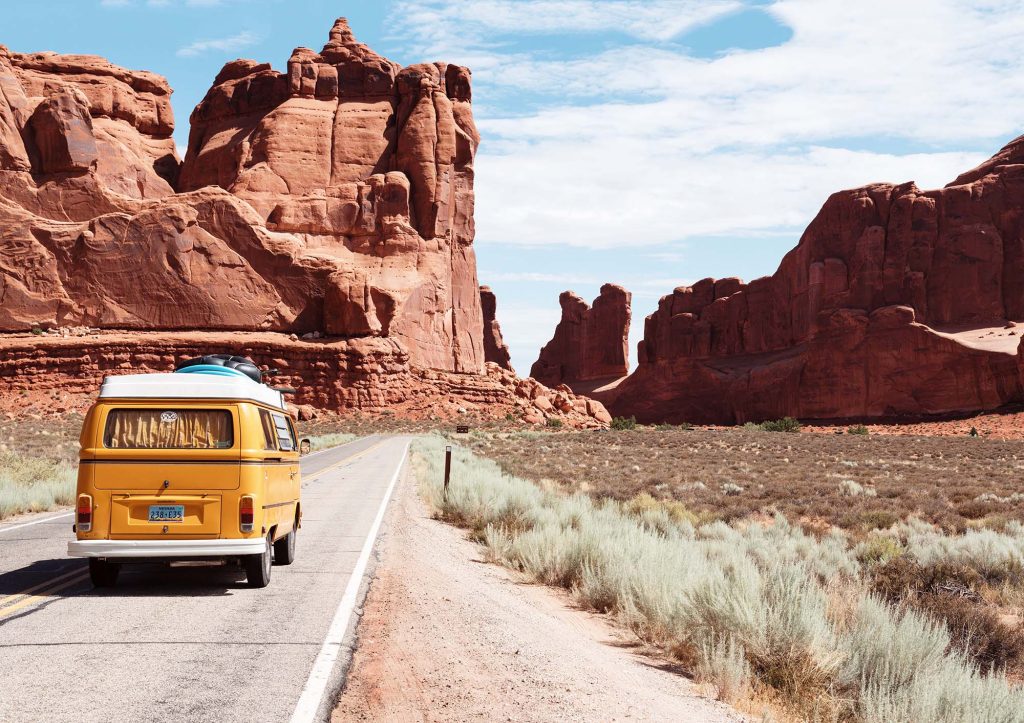 Sh*t, We Just Said F*ck
Just a heads up. Sometimes we drop too many F-Bombs in meetings and presentations and at dinners and in elevators and… Sorry, we're just really passionate. Super f*cking passionate, in fact. And we have to be ourselves. It's impossible not to be. That's who we are. Besides, as they say, everyone else is already taken, right?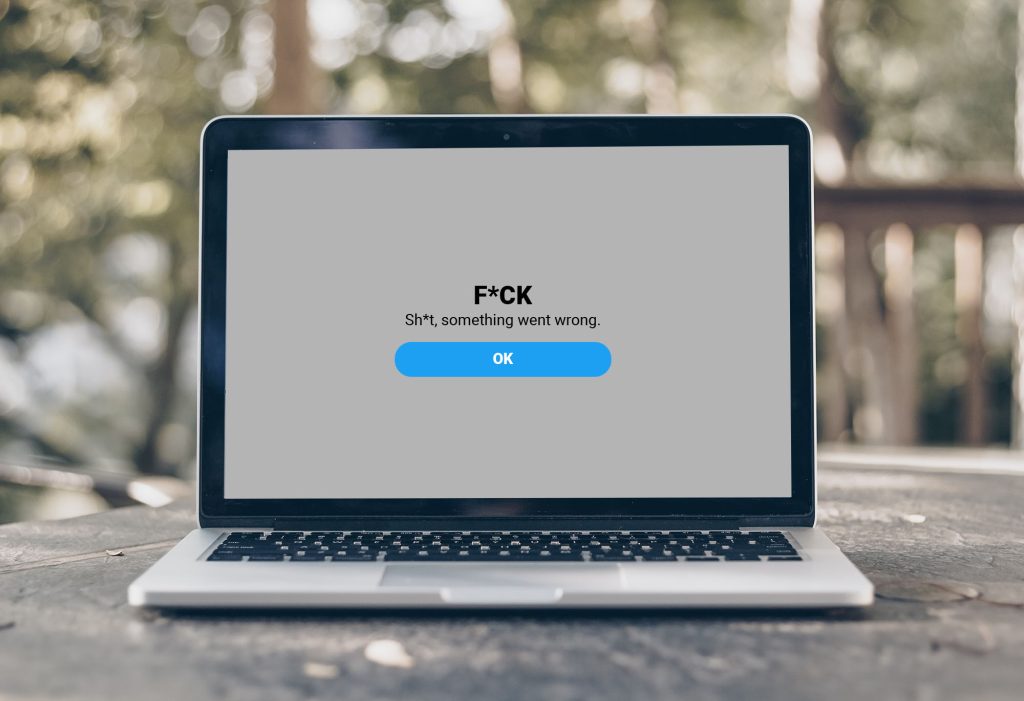 We have an authentic desire to be better every day.
In all aspects of our lives. It's in our blood, sweat and tears. That's why we have Slack channels, like #CoolShit, devoted to sharing the latest and greatest. It's why we have knowledge sessions called Tuesday Studios. It's why we sponsor continuing education in leadership, diversity, digital marketing and more. It's why we have committees dedicated to our verticals, our vision, our services, our culture and to giving back to our committees. It's why we share, share, share. It's why we tweak, tinker and evolve our methods and tools constantly. And it's why our clients sleep better every night–because they trust that we are passionately pursuing better results on their behalf every single day. That's our unique brand promise to them. And it's our purpose as people. It's what we do, in everything we do, on the daily.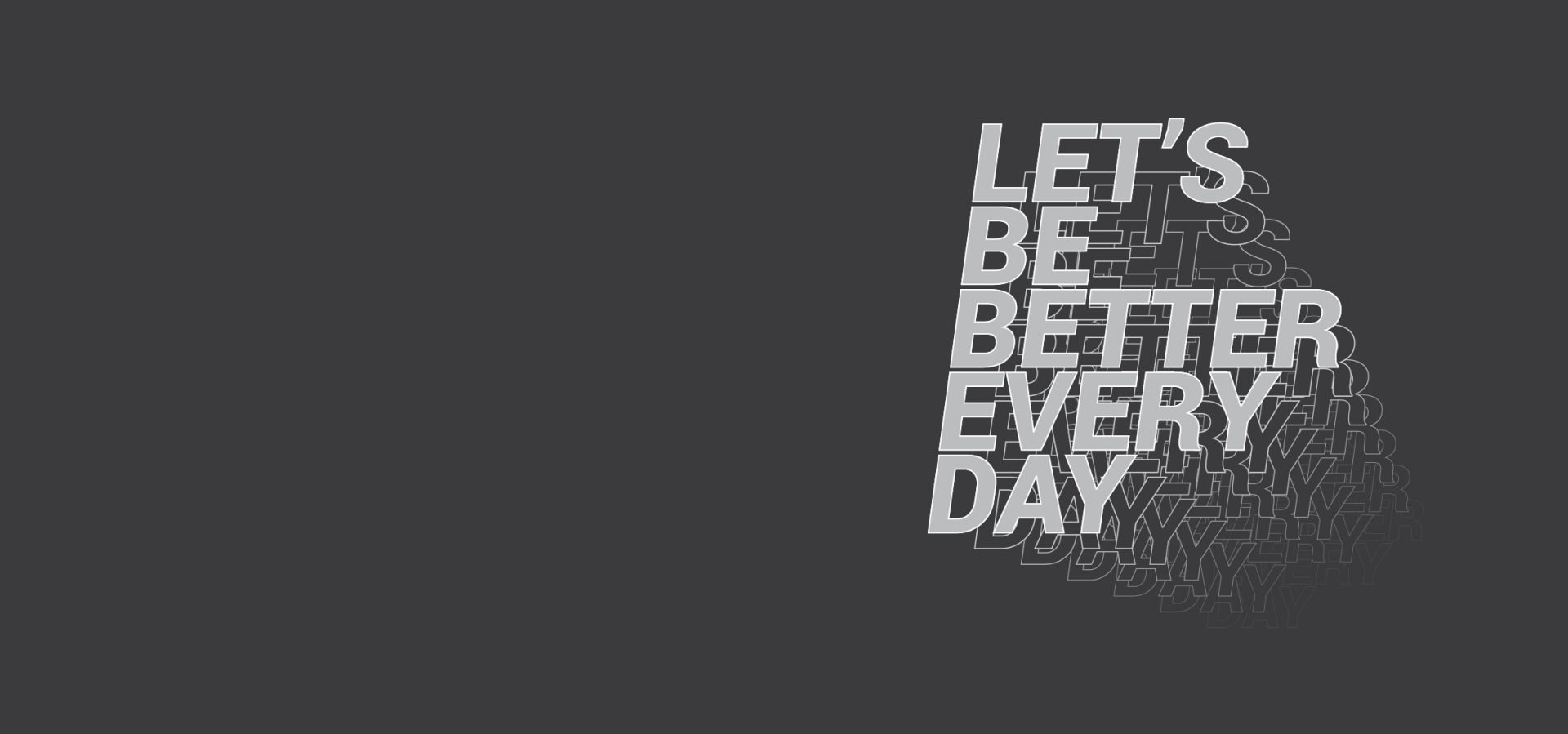 Noble Deeds
Noble Deeds is one of the many ways we deeply connect with our communities. They have given us so much, giving back is the least we can do. So each year we give about 1% of our total available hours back, through web development, digital strategies and branding, to a highly deserving nonprofit we feel we can positively impact in a big way. Working with purpose on these projects is truly one of our greatest passions as a company. Learn more about Noble Deeds.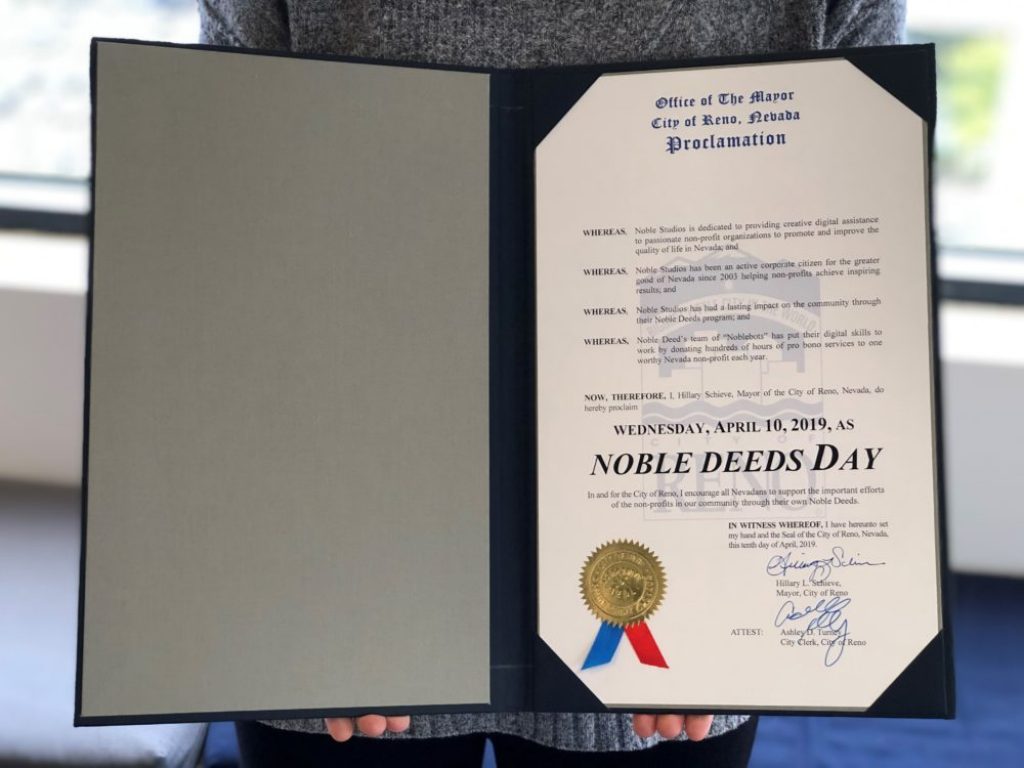 You Have Kale Stuck in Your Teeth
If that ever happens, we promise we'll tell you. We have to be real. We have to tell it how it is–with good intent. We have to be transparent. And we have to live a "no bull" kind of life. We live to make meaningful connections with people. And being direct, with kind candor, builds those connections. So if you're looking for straight shooters to work with, you found your tribe. You'll always know where we're coming from. You'll always know what we're getting at. And you'll always know where we're headed. Straight up.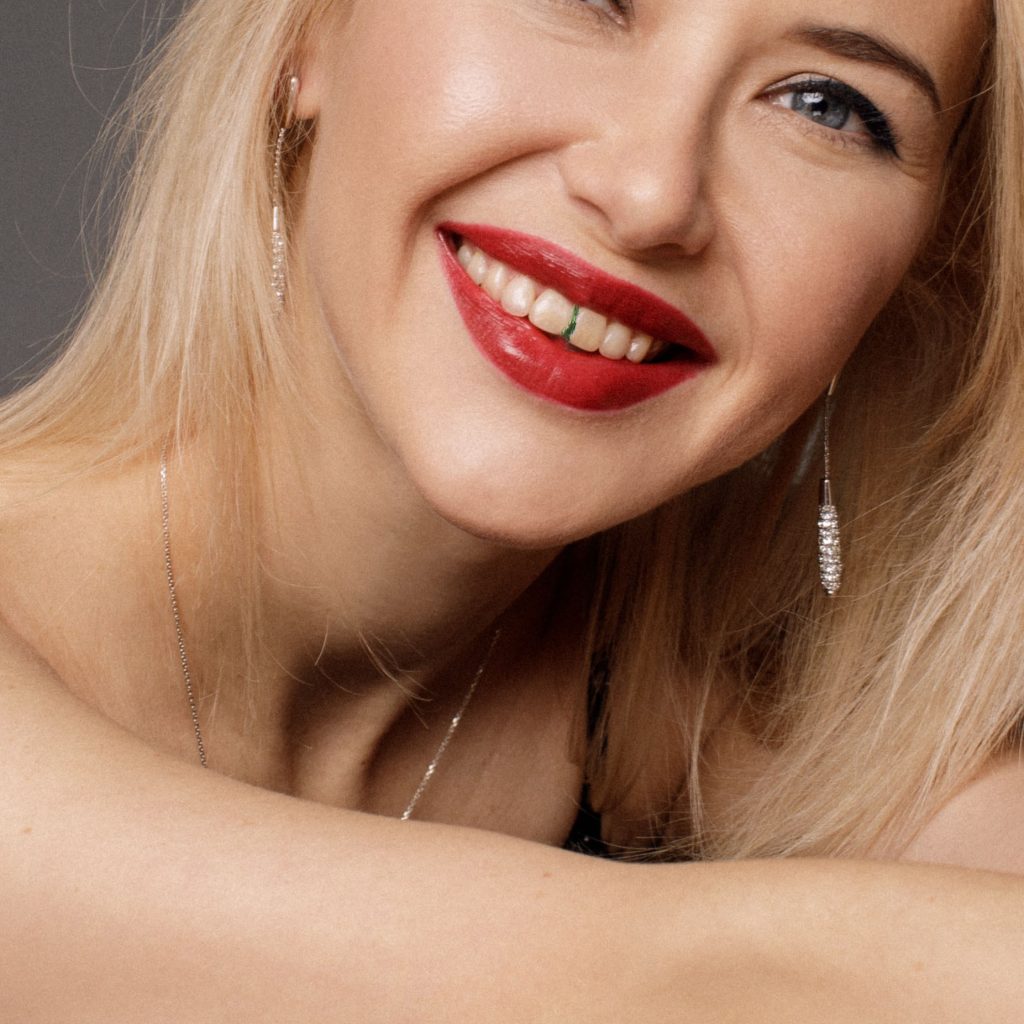 Our Give-A-Shit Factor Is Off The Charts
Ownership, Empowerment and Commitment are the pillars of our brand. So we're all about owning it! Being can-do! And going all in. That's why we demand to work with passionate organizations. Our clients have to be just as passionate as we are about growth, improvement, results and being better every day, because matched passion makes for the best partnerships. And we truly care about our relationships and results. So prepare for impact, because we're coming in hot.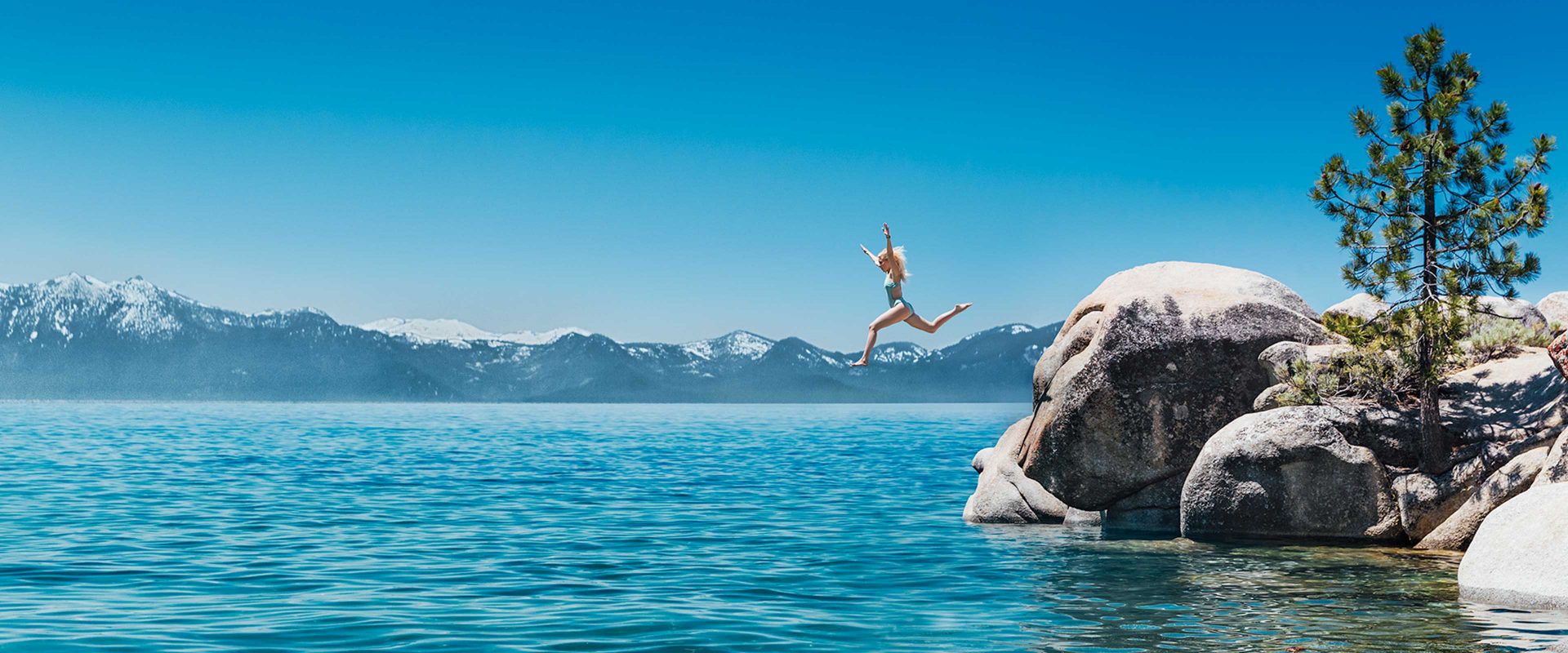 accolades + achievements
We're Proud to be Recognized for the Following:
Premier Google Partner

Specialized in Search, Mobile, Display, Shopping & Video

INC 5000

5x Fastest-Growing Private Companies in America

SEM Rush

SEM Rush Certified Agency Partner

NNHRA