Blending Performance and Creativity As Noble Studios Interns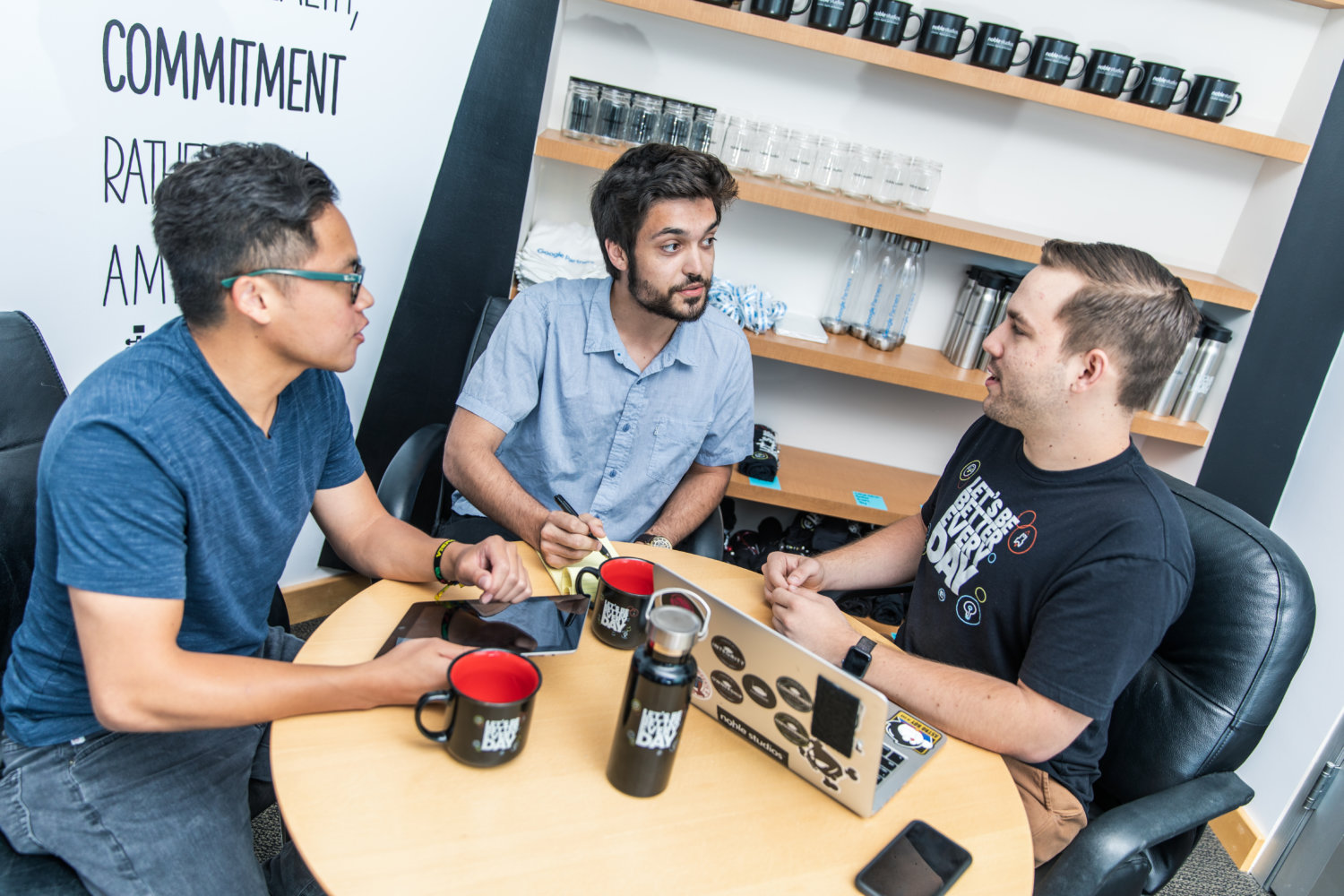 As a creative digital performance marketing agency, Noble Studios invites interns to join its team of marketers all striving to be better every day. Interns are encouraged to put their best feet forward and show off their skills in an agency setting where passion and collaboration fuel creativity to make for a truly Noble intern experience.
My name's Tanner Barrett, and as a creative copywriting intern at Noble this summer, I took on the responsibility of creating content for the agency's website and social channels as well as working on various pieces of client work. Let me tell you, there is no shortage of work for interns who walk through Noble's doors. And no, it's not coffee runs or trips to the copy machine.
Just ask web development interns Stephen Erdelyi and Edward Cadiz. They worked continuously to solve problems crucial to maintaining Noble's cutting-edge website performance for clients like The Islands of Tahiti, Yosemite, Autodesk and Travel Nevada to name a few. Working under Senior Developer Nitish Narala of our technical services team, Stephen and Edward collaborated with developers and other creatives to help create digital experiences that make meaningful connections with audiences. Sounds a lot better than just making coffee runs, doesn't it? We thought so!
As a recent graduate from the Reynolds School of Journalism at the University of Nevada, Reno, I studied how to write and produce the news, but was also exposed to strategic communications throughout the coursework that led to me exploring copywriting opportunities.
Within my first two days at Noble, I got to work writing blog content and adjusting to agency life. I was able to instantly make a measurable impact on our content marketing efforts. As a member of the creative services team led by Creative Director Tim Miley, I worked closely under my mentor Senior Copywriter Gabbi Hall writing and editing.
Whether it was press releases, employee bios, blog posts, leveraged content, award submissions, case studies or web pages, I channeled my passion for writing to consistently deliver copy that complimented and promoted Noble's unique brand. Along the way, I was exposed to and started picking up on SEO, full-funnel marketing, landing page creation, creative digital performance and the fascinating future of headless and decoupled content management systems.
Eventually, client work came in the form of California's Central Coast, who had just signed Noble Studios as their agency of record to create a new regional tourism ad campaign. I was brought on to brainstorm and collaborate on campaign concepts, headlines, taglines and brand with other badass creatives where my ideas were actually heard and recognized.
Between blog posts, the occasional copy edit and more meetings than I can count, I got to write paid search ads for a health and wellness brand where I tackled the word puzzle that is Google Ads' character constraints.
But at the end of the day, the hard work always pays off because, as Edward said after his first time seeing the Noble office space, he "could tell immediately they work hard and play hard here." He couldn't have been more accurate if he tried.
Because if you put in the work at Noble, you get to reap the perks and rewards that come with it. I mean, you can't confine Wild Bears in an office for too long before they need to get to wildin'.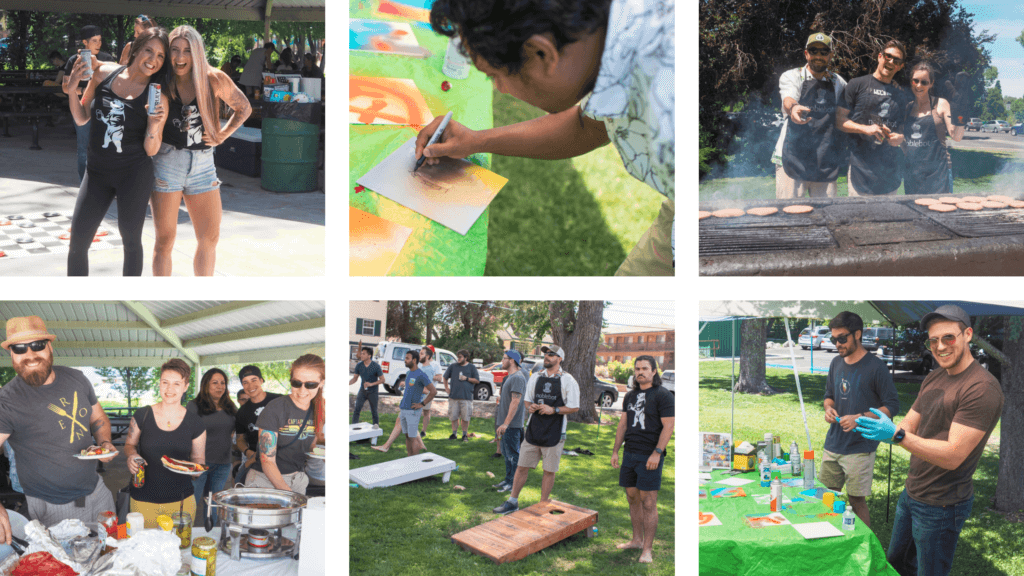 Advice For Future Interns 
Transitioning to the agency world posed its fair set of challenges like picking up on industry lingo, concepts, best practices, day-to-day operations, pace of work and working with web development and performance marketing experts. You can make the experience of "drinking from a fire hose" (as you'll hear Noble veterans say) a little easier by taking a little advice from the current class of Noble interns.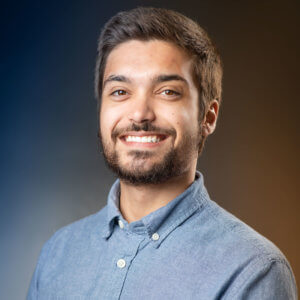 Tanner
Be mindful. Consider everything from all perspectives. You'll be a better person for it, no doubt, but also a stronger team player who understands the value and capabilities of different disciplines and yourself bring to the table. At Noble, viewing things from all perspectives is second nature, and if you're a free thinker who doesn't like to be bound by conventional ideas and want to innovate how shit gets done – there's nothing stopping you here.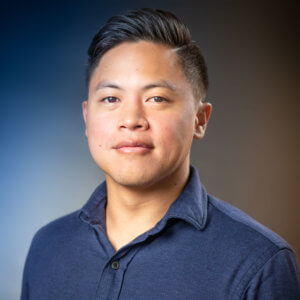 Edward
Don't be afraid to ask questions! It can be overwhelming when first starting off and keeping track of multiple clients while trying to learn and understand the multiple tools and acronyms thrown around constantly. Try to soak in every moment of what is going on because you will be put into team and client meetings, and at first you won't know what's really going on, but having that intent to focus is very important to your success. Practice to be present at all times, in mind and body and you will do just fine.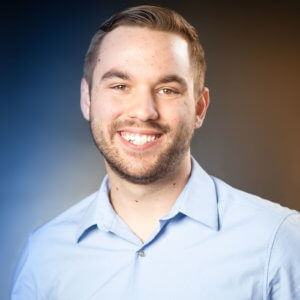 Stephen
Stay hungry. Here at Noble, things move incredibly fast. If you can keep up, you will not only fulfill your position duties but, more importantly, learn new approaches that you may have never seen before. Staying hungry for what's next will keep you ahead of the curve and ready for your next challenge.
Interested in joining our next class of interns? Keep an eye out on our careers page to learn more.