Dr. Weil
A Prescription for SEO
Dr. Andrew Weil is well-known for his holistic approach to medicine. When Noble Studios applied its own brand of holistic digital healing to his website, we drove 50 percent more traffic and better spoke to new and existing audiences.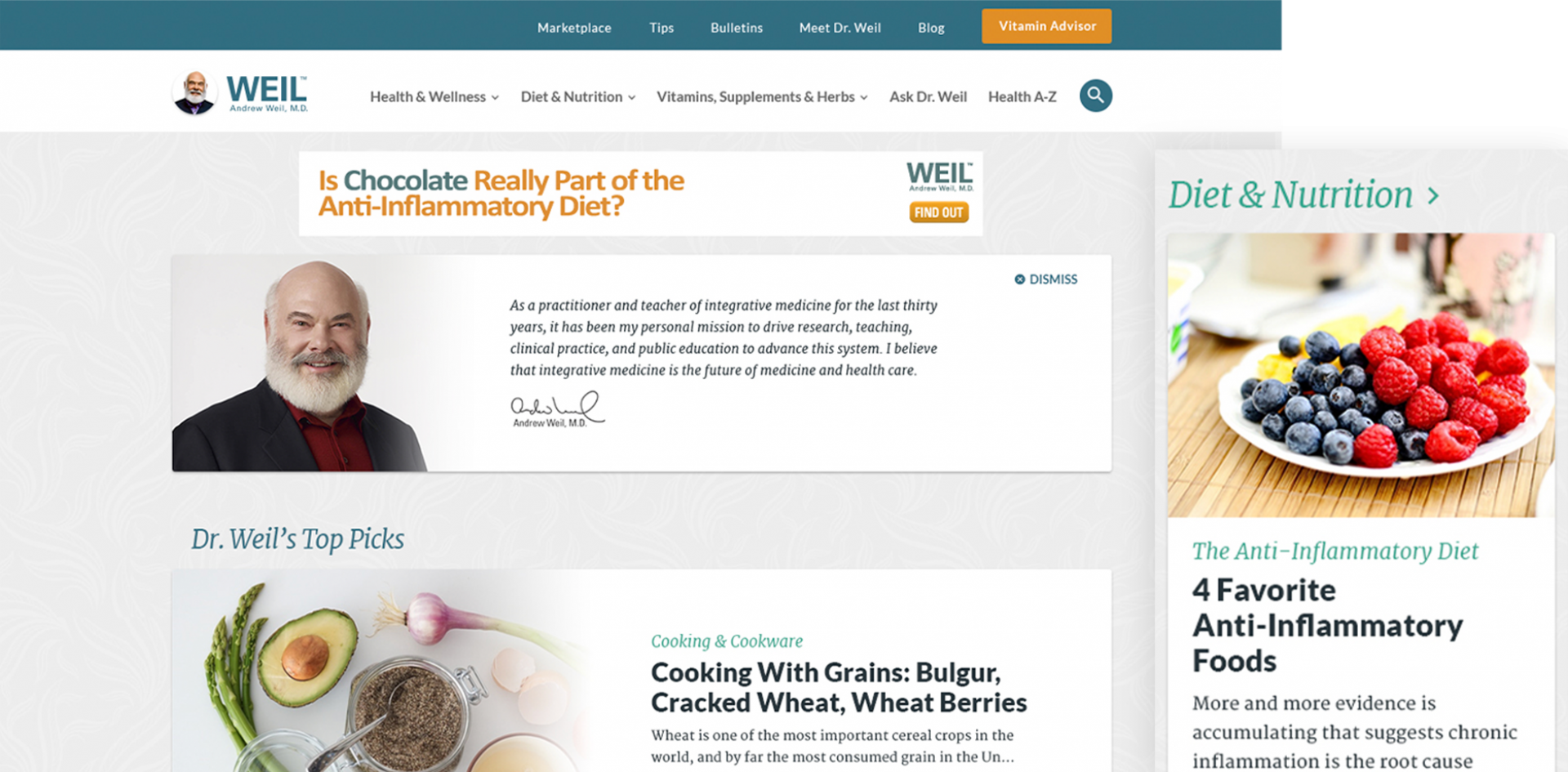 A Health and Lifestyle Website Needs Optimization
Looking for a boost in traffic for its DrWeil.com site, Healthy Lifestyle Brands sought to elevate brand awareness through content and SEO strategies. After completing a full-scale audit of the website, the Noble team recognized that several critical changes needed to happen ASAP before tackling optimization.
Get in Touch
---
Key Opportunities
Content strategy overhaul to remove duplicate content and add SEO-relevant articles
Make the site easier for visitors to explore
55

%

Increase in mobile traffic sessions

41

%

YoY organic traffic growth

100

%

Increase in Quick Answers
---
Content Strategy Overhaul
Noble Studios identified and removed repeating articles to eliminate confusion. We then honed in on high-traffic keywords and optimized the content accordingly.
Then came the real kicker: we reorganized drweil.com using an innovative strategy known as siloing, placing content into user-friendly, intuitive categories. It's a step beyond optimizing content for keywords because it ensures the site not only performs well in SERPs, but provides the reader the exact content they're looking for. We performed this in conjunction with a full website redesign.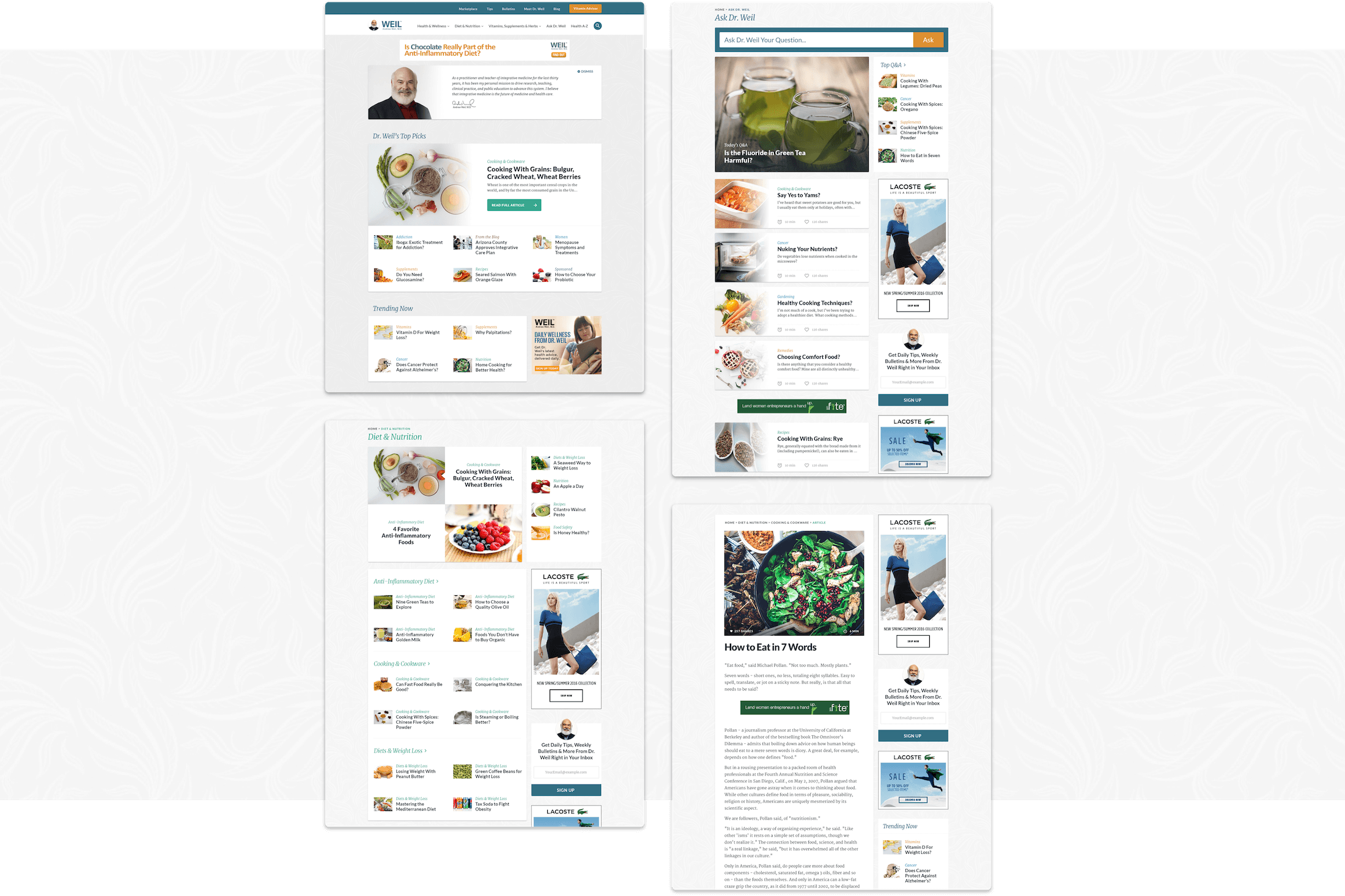 ---
Fixing Technical Errors for a Seamless Experience
The site's content featured top-notch, practical advice on living a healthy life. Still, we saw that its structure would benefit by a two-pronged approach: reorganizing the content and fixing technical errors that led to a high bounce rate.
The site's backend caused server errors and redirects, which we remedied by realigning its content based on strategic market insights and data.
The new site remains focused on increasing page views and is now on par with the needs of the Weil Lifestyle brand's rapidly expanding younger audience.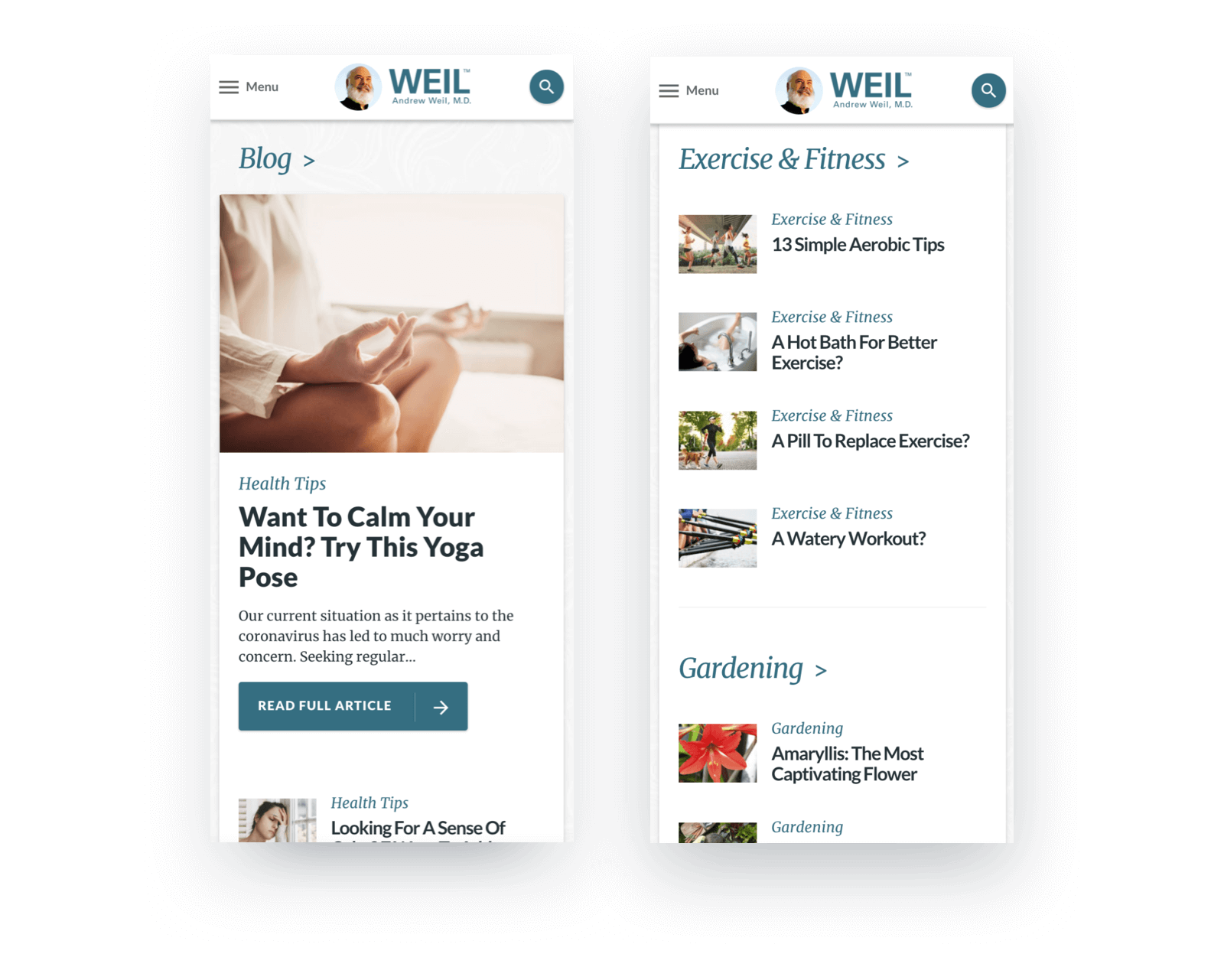 55

%

Increase in mobile traffic sessions

41

%

YoY organic traffic growth

100

%

Increase in Quick Answers