How Important is Site Speed? – A Q&A with Pantheon Co-Founder and Head of Product Josh Koenig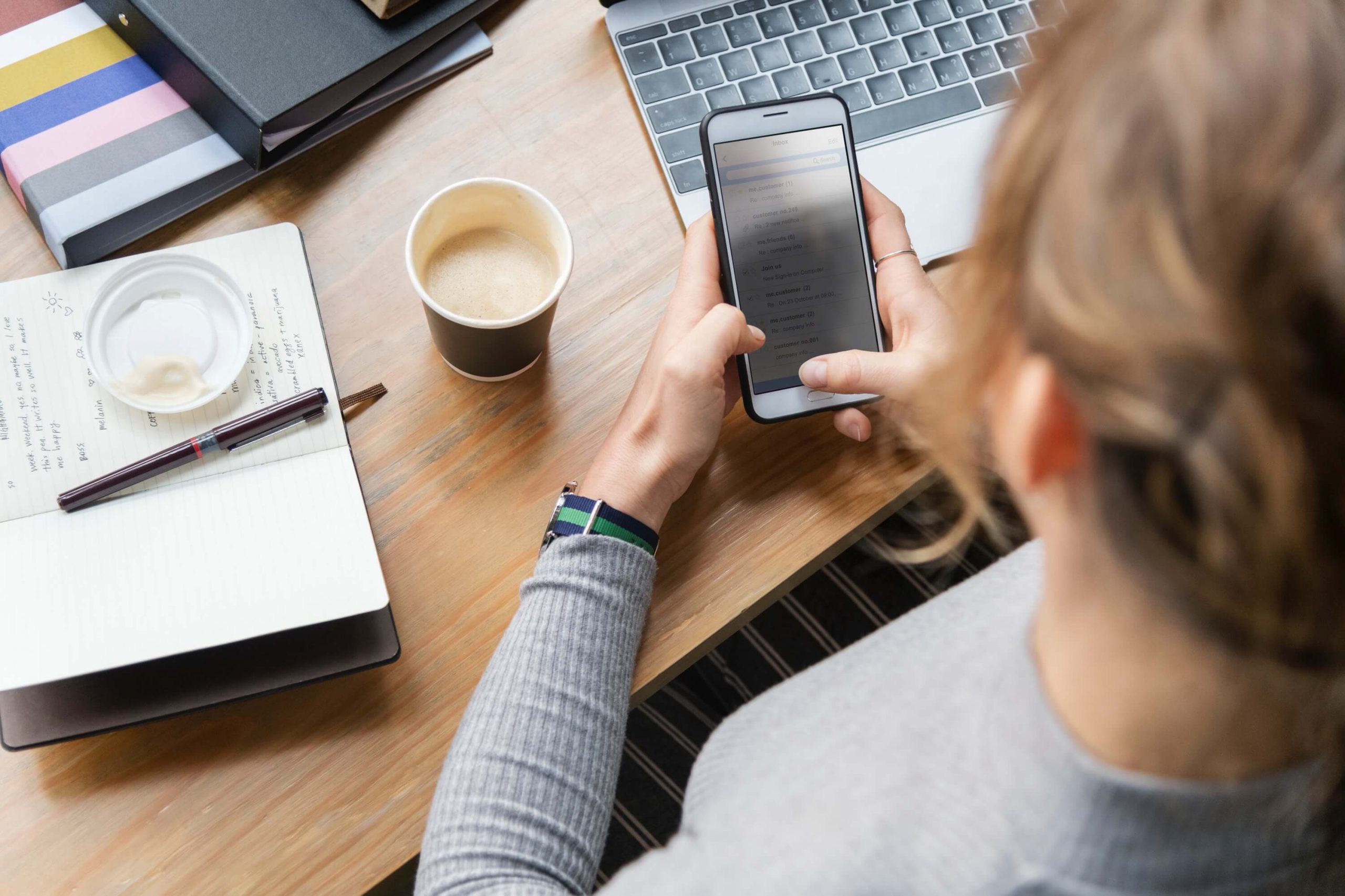 Meet one of the hottest
SEO
and
web development
topics of 2019: website speed. Site speed is the measurement of how quickly web pages on your site can be loaded. Slower speeds equal poor user experience and ultimately, fewer conversions. According to Think With Google, the majority of mobile users will only wait three seconds for a webpage to load before giving up. Meanwhile, the average site takes a full 15 seconds to load. So, site speed continues to be a key metric for brands looking for ways to optimize their site and grow their business. To help us unpack this metric and its impact, we turned to the experts at
Pantheon
.
At Pantheon, Co-Founder Josh Koenig champions their Digital Experience Platform, which empowers marketing and development teams to take control of their websites while giving them the agility to win in the dynamic world of digital marketing. This, of course, includes helping brands optimize their site speed.
What does Pantheon do and how does the service benefit organizations?
Pantheon is the only platform for managing digital experiences built from the ground-up with agility in mind. WordPress and Drupal are built into our system with a serverless model, where all you need to do is push the code and everything else happens on-demand. We provide a deeply optimized stack (from the CDN to the database services) for high performance, with an integrated pushbutton workflow to develop, test and deploy your work across as many development environments as needed, as well as into production.
What this means for our customers is they have an effectively infinite-scale platform for their web presence, which they can iterate on very quickly without running any of the risks of "cowboy coding." The platform contains guardrails for releases, manages security and can scale up with their success. This lets them move quickly with confidence.
How important is site speed for SEO in 2019? Do you expect this trend to continue for the next few years?
Site speed is already known to be a real factor in prioritizing search results, which makes sense. No search company wants to send users to a bad experience.
How important is site speed expected to be in the future? Going forward I'd expect to see more of the same. Predicting how search indexes will evolve in particular is a bit like trying to predict the weather: hard to pin down on any particulars. However, the overall climate strongly supports increasing weight being brought to site performance, particularly in the mobile use case. It's entirely possible to deliver app-like sub-second response times for mobile websites, which is what users want.
In service of this goal, it would also not surprise me to see indexes use more advanced measurements of performance like "time to first meaningful interaction" as their algorithms continue to evolve.
What is Pantheon doing specifically to address site speed?
Our platform has been about speed from the very beginning. We relentlessly optimize the whole stack for optimal performance in all contexts, from landing pages to API calls to the logged in content editor. Specific to SEO, we're the only platform to offer an integrated enterprise-grade Global CDN (powered by Fastly), which can deliver both HTTPS and whole-page responses directly from over 50 global points of presence. This is key to getting that sub-second response time over a mobile network. There's really no other way to do it.
What is Pantheon's elastic hosting?
At a technical level, the key innovation is we deploy WordPress and Drupal in such a way that additional PHP processing capacity can be added at any time without any reconfiguration or architectural changes. You don't have to worry about load balancing, connection pooling, network file systems, or anything else. That's what I mean when I compare it to contemporary serverless functions, except that instead of a single simple function, we're able to operate a fully featured CMS and all the required data services with the same flexibility and scalability.
That's important because rather than being on a server somewhere, or even on a given dedicated server cluster, you really are running on a big internet scale platform serving billions of pages a day. It's almost impossible to overwhelm a site with too much traffic, so you never have to worry about your greatest success turning into a crash and burn scenario.
Let's talk about mobile. For companies focused on U.S. audiences, what level of cellular service should be used to understand site speed performance – 3G, 4G something else?
I recommend everyone think about 3G when thinking about mobile performance. Unless your use case centers around really high bandwidth assets (e.g. digital photography), the high-speed throughput of 4G (and 5G in the future) brings only marginal benefit for mobile performance. While you do want to be aware of overall bandwidth consumption, the main blocker is network response time and the number of requests needed to show a page.
While this can be affected by signal strength, under most conditions the limiting factor is actually the speed of light. How many round trips to how far away are required to establish a connection, negotiate HTTPS, get the first HTML response, and then load required assets? That's what tells you how long a site will take to load. Minimizing this requires an architecture like ours which keeps the website content close to the user (and his or her phone), plus a keen developer eye on front-end performance to minimize page bloat.
What is the number one thing that most websites can benefit from in terms of site speed?
The single biggest win from speed is customer engagement. If your site is slow, you're losing some number (Google's research suggests up to 50%) who may be abandoning your website because they got tired of it loading. We've all experienced this, especially on our phones. If something is lagging, you'll open a new tab or switch contexts to another app, if not abandoning outright. Will you ever come back? Who knows!
This key engagement impact will play out all the way down your "funnel," whatever that looks like. Maybe you're purely about content engagement, in which case a faster site will not only get more traffic but will also lead to more pages per visit. If you have any more complex payoff point — e.g. a signup, purchase, or other conversion — there's ample research to suggest that eliminating waiting time for your users will increase your conversion rate in non-trivial ways.
What will have the biggest overall impact on site performance in 2019?
Metrics and data. Site performance needs to be quantified and measured somehow. While faster is almost always better, there's a lot more than just raw speed that goes into a digital experience that drives real value. Helping folks select the right metrics and measure them correctly is key to any other tactic (e.g. A/B testing) for driving overall site performance.
And yet there are so many sites that are flying blind, or where the site owner isn't sure what to prioritize as a KPI. Let alone the seemingly never-ending revelations about how other platforms and providers are cooking the books when it comes to representing their numbers. There's a huge amount of value to be provided in getting on-target and accurately measured telemetry in place for folks, which can literally redefine what we mean by "performance." I think 2019 will be a breakout year for better uses of data.
What are the top three factors a client should look for when evaluating a web development agency?
There's a lot to consider when it comes to finding the right partner for your business, and a lot of it depends on your particular needs. The three things I would look for in all cases are:
1) Strategic Value Add — You want an agency that is going to do more than fulfill your specification; you want a partner who can bring their expertise to the table. You know your business, but your partner knows the web. Ideally, you want to leverage everyone's expertise to make great things happen.
2) Quality of Communications — There are plenty of different tastes here so it's less about any particular tool, style or cadence and more about fit. Do you like talking to your agency? You should!
3) Commitment to Work — Agencies who build a business that includes long-term engagements are likely to have more established and mature practices than those who prefer to hand over the keys at launch time. While there are plenty of cases where the work to get to launch was everything that was needed, it's quite common to learn a lot after things go live. Agencies that stick around to help their clients iterate on sites (including bug fixing and maintenance, but not just that) can develop deeper operational and strategic expertise compared to those that "launch 'em and leave 'em."
What types of sites and which industries receive the greatest benefit from Pantheon services?
Pantheon's services have particularly high value where there's a strong business goal attached to a website, a desire for agility or where a customer is looking for a real platform solution to leverage for a large site portfolio (vs just for a single site). In terms of industries and verticals, we've seen great success from:
B2B marketing sites
Media properties
Causes/campaigns
Larger organizations with a hub-and-spoke org structure
Companies with multiple brands/sub-brands to manage
What does the new Pantheon partner program offer agencies? How is it different, and when does it launch?
Our partner program went live in November 2018 and offers a 90-day trial of our power dev tools and special Preferred Pricing to new sign-ups. This lets agencies get to know our platform and decide if it's something they think will help them run their teams more efficiently and/or serve their clients better. As agencies do more and move up in the program, they get complimentary access to more tools and better support, plus more active sales support from our team. We're unique in that there's a free no-obligation three month trial, and also in the amount we invest on the business side. We'll set up mutual partnership plans with our agency partners, which can include migration plans, co-pitching target accounts, event presence, and other forms of co-marketing. We really do see our partners' success as our success, because it is.
What does Pantheon look for in a development agency partner?
Pantheon's best partners are those who have the technical expertise to appreciate our platform but know they don't want to build it themselves. They're looking for a scalable DevOps solution that can work for most (if not all) of their projects, which they can make a standard part of employee training. They're often looking to streamline and automate key points in their own business workflow.
Finally, they have a deep understanding and/or curiosity about their clients and are looking to help them reach their goals via the open web.
How does an agency become a top Pantheon partner?
Talk to us! A partnership is really a two-way street, and we're ready to help at every step of the way whether that's with technical training, support for your first site migration, or building a business plan for how we can go to market together. The thing that separates good partners from great ones is how week we communicate.
---
About Josh Koenig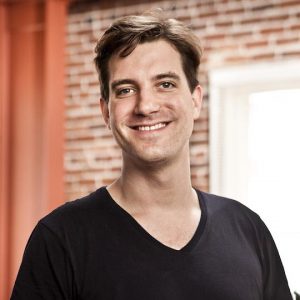 As Co-Founder and Head of Product, Josh is focused on making the Open Web a first class platform for delivering results. Championing the value of the developer experience, and the need to demonstrate impact with data, his work combines the visionary ideals of Open Source with the pragmatic utility of the agile approach.
As a very early Drupal adopter (user #3313), Josh was part of the team that drove the first high-profile public Drupal use-case with the Howard Dean campaign in 2003. He went on to found the Drupal Dojo, an online learning community for developers, and to co-found the premiere Drupal agency in San Francisco, Chapter Three.
The web is the cornerstone of modern campaigns, causes, businesses and brands, and the demand for quick, quality digital experiences is high and only getting higher. At Pantheon, Josh's mission is to liberate web teams from the confines of enterprise monoliths and the drudgery of infrastructure operations so they focus on their real strategic goals using the highest-quality tools of the trade.