The 5 Travel Trends That Defined 2019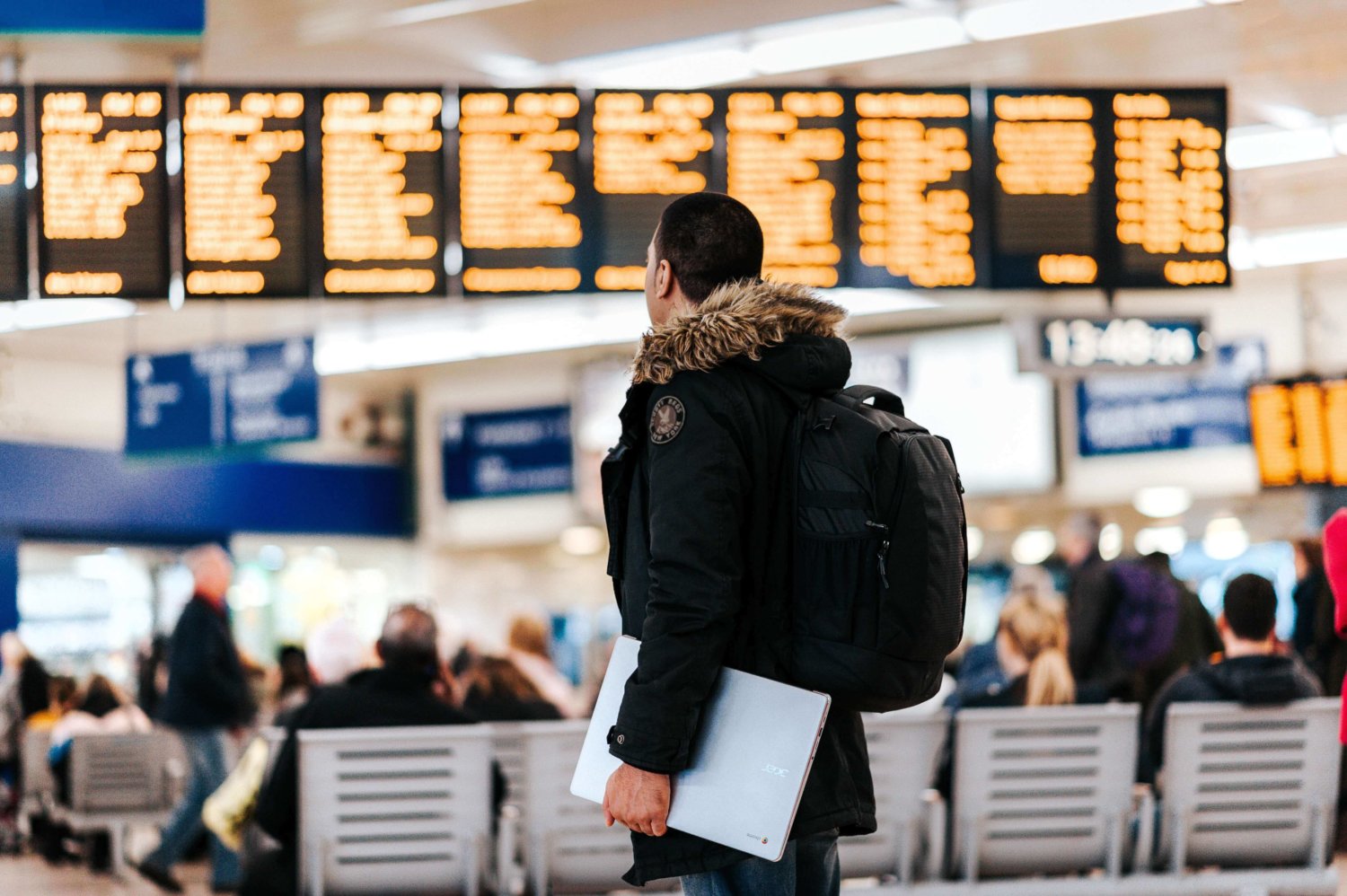 As we approach the end of the year here at Noble Studios, we like to take some time to reflect on the top travel trends of 2019 and what they mean for the new year. Fortunately, staff writers at Trend Watching had the same idea. They analyzed over 70 recent trends in travel and tourism and uncovered the top five travel trends that influenced brands and consumers in 2019.
From the shame consumers feel when booking a flight to brands making bold moves that benefit a collective good but affect their immediate bottom line, we saw some pretty interesting travel trends this year.
1. The End of Excess
If we might speculate, we think the Swedes are onto something. Trend Watching reports that the Swedes have a word for the guilt consumers feel about flying, flygskam. This past year it has become apparent that some travelers are increasingly feeling guilty about flying due to flight-related CO2 emissions.
While there might not be an easy solution to easing consumers feelings of flight-guilt, some brands are harnessing these emotions to benefit a collective good. Recently, KLM Royal Dutch Airlines asked potential customers whether or not they really needed to book a flight.
Now this initiative might seem counterintuitive but we think KLM's ability to make the consumer consider other travel options, like traveling by train, is pretty smart. Their Fly Responsibly campaign includes paying a fee to cover the differences in cost between regular airplane fuel and sustainable fuel while encouraging customers to welcome other modes of travel. KLM is also partnering with Delft University to explore a more sustainable airplane design.
Consumers are increasingly searching for brands that are making measurable moves toward sustainable solutions. Customers expect brands to make moves in the right direction, even if it affects their bottom line, because they want to feel that their purchasing choices are making a difference.
The travel trend here? Remove the experience of guilt that customers may face.
2. Transparency & Purpose to Solve Problems
It's no secret that a company's transparency can successfully impact both the internal culture and the image of the brand in the eyes of the customer. Consumers are not the only people feeling the pressure to make positive choices in 2019. Organizations face expectations to deliver positive solutions and support good causes. Purpose has become the driving force that connects people with a brand.
Trend Watching reports that since 2017, Marriot has trained nearly half a million members of their staff to identify and act on signs of human trafficking.
While Marriott definitely deserves some kudos for implementing the online training, which has since been translated into 16 languages and has prevented people from compromising situations, it is important to recognize the purpose of the initiative. Members of Marriott staff feel empowered to help their team solve a relevant social problem.
The travel trend here? Purpose-driven empowerment.
3. No More Gentle Nudges
When a gentle nudge is not enough, bold-purpose driven campaigns require commitment that can take months, even years to see a breakthrough.
An increase of sales followed after Patagonia launched their 'Don't Buy This Jacket' campaign surrounding Black Friday in 2011 to raise awareness around the environmental impacts of clothing production. The company also donated all of their revenue from Black Friday in 2016 to environmental charities. Because Patagonia continuously lives up to their values, customers trust the retailer and trust that the company will continue to live up to their purpose-driven values.
The travel trend here? Purpose driven campaigns require more than just a gentle nudge. They also require commitment to see the cause through, even if it takes years to establish trust between the organization and the customer.
4. Cut the…
We know that consumers have endless amounts of information and choices at their disposal. And we know that people don't have the want or need to sift through all of the information or choices. Instead, consumers are craving reviews and recommendations from real people, as we've seen with the rise in influencer marketing and review sites.
Sidekick developed a platform that allows travelers to text locals in the area for real-time travel advice and recommendations. The platform connects travelers with 'sidekicks' who suggest restaurant recommendations, culture tips and much more.
As fake reviews and the rise of fake followers have affected consumers capability to trust brands, it is becoming more and more important to develop trust when considering reviews. The personal one-to-one connection developed by Sidekick and other similar companies satisfies travelers needs for a personalized human connection that defies all the noise.
The travel trend here? Establish trust, cut out noise and make the experience personal.
5. Focus on Long-Lasting Benefits
Moxy NYC Chelsea launched the Bedtime Stories program, where they aimed to please millennials with ASMR (Autonomous Sensory Meridian Response) videos in each of the hotel's rooms. After a long day hotel go-ers can experiment with a variety of auditory stimuli that bring to life various sounds like eating mochi or listening to what drawing would sound like.
Moxy used ASMR to draw attention to the room's amenities while boosting the guest's experience at the hotel. ASMR boasts what Trend Watching calls a 'drug free mental massage,' which enhances the guests physical and mental well-being.
The travel trend here? Creating experiences that actually benefit your customers will surely pay off.
What's Next in Travel and Tourism?
As we gear up to enter 2020, what should you expect? While many trends are simply passing fads, the top 5 we've listed above represent cultural shifts and changes in the hearts and minds of your customers. Awareness of the environmental and socioeconomic impact of travel and tourism is at an all time high. Trust of big business and corporate brands is very low, and there is more competition than ever.
In this environment, you need to connect with travelers on an emotional level by giving back and being transparent about your business practices. While this can seem a bit scary at first, doing so can help differentiate your brand and enable you to stand out from the competition. You'll also get to feel good about your organization helping to make the world a little better than it was before.