2022 Visit California Outlook Forum Insights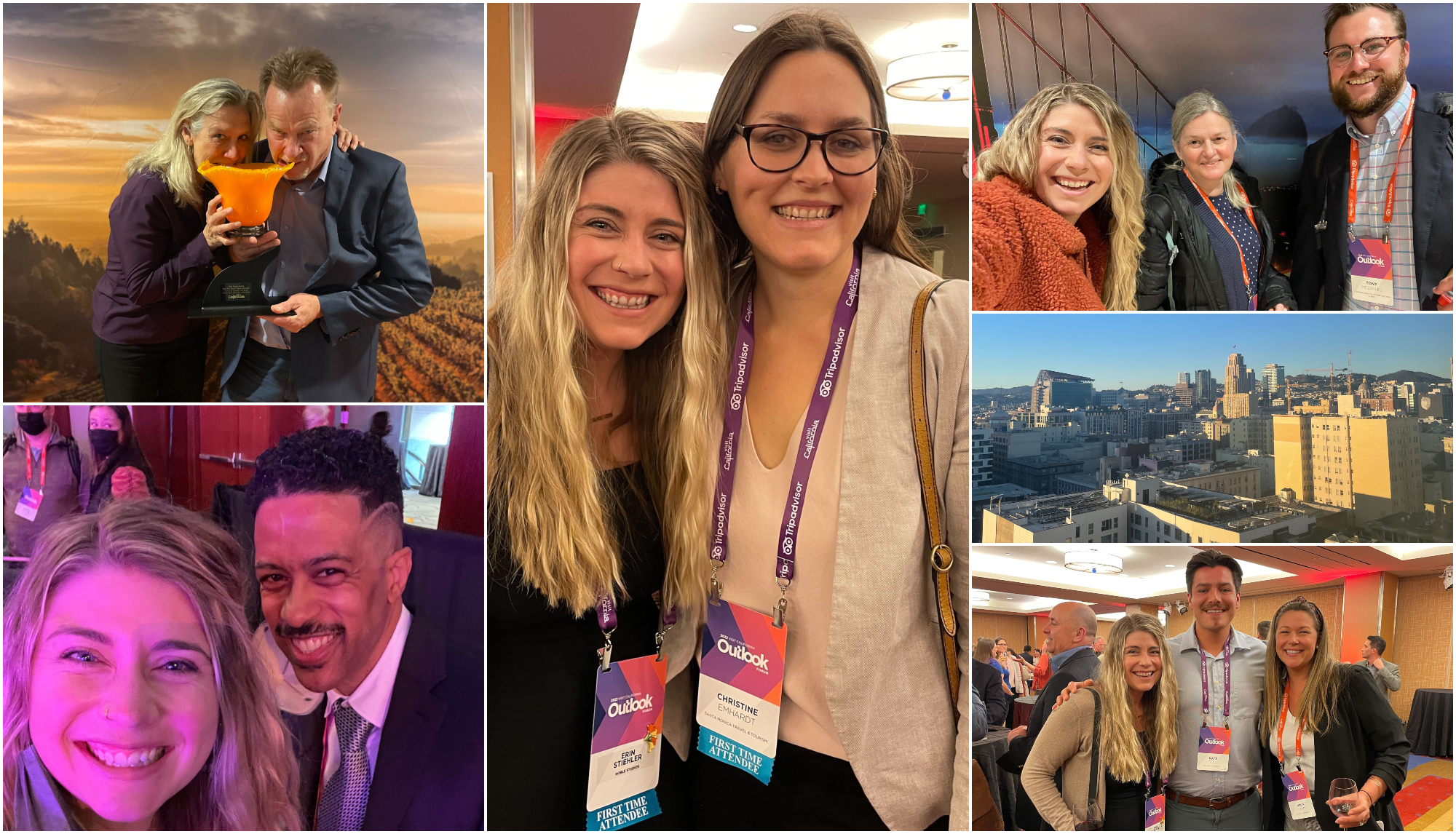 What a couple of days it was! The Visit California Outlook Forum brought hundreds of travel, tourism and hospitality leaders from across California and the nation to San Francisco Feb. 14-15, 2022.
The conference gathered industry experts, leaders, partners and insiders who shared their insights and experiences about the latest trends, marketing tactics and educated guesses about what the future will bring. The event capped off with the prestigious Visit California Poppy awards presentation to California's premier destinations and partners, including Noble Studios for "Best Paid Social Media Campaign."
Noble Studios' Senior Client Success Manager Erin Stiehler attended this year's event and shared a few of the trends that dominated conversations, which follow. 
Top Travel Industry Trends in 2022 from Outlook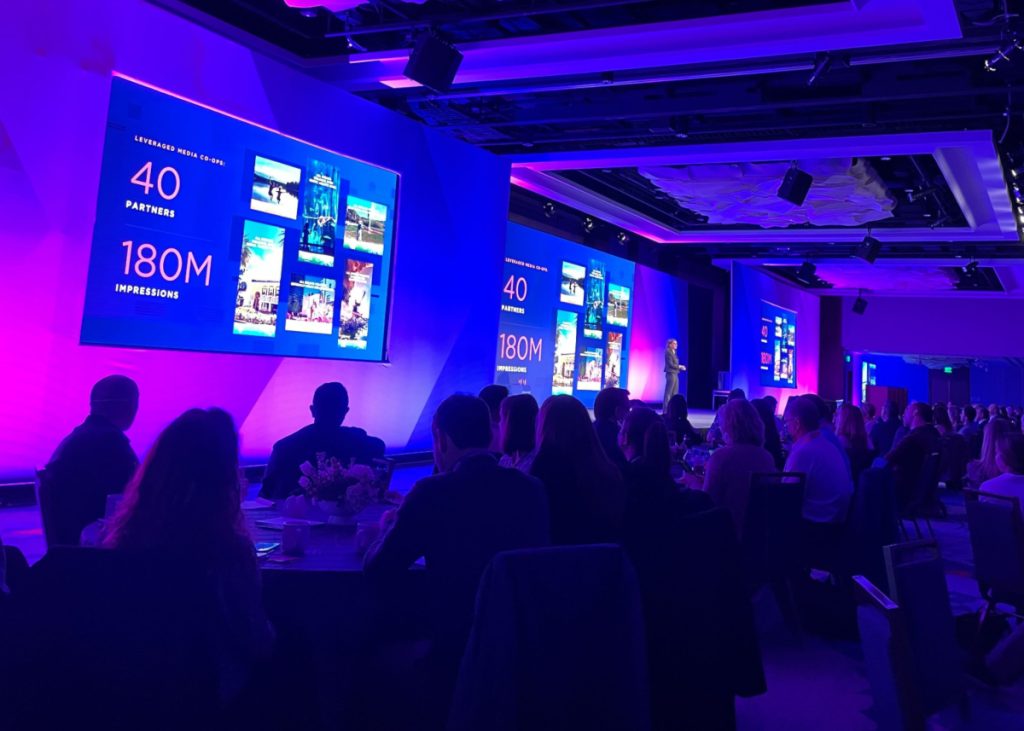 Travel is Back
From DMOs to travel agencies to tour operators, the key theme for 2022 is that travel is back. Spring, summer and fall are anticipated to be a high travel season for all audiences, including young professionals, families, Gen X, Boomers and our upcoming Gen Z'ers. As covid cases decline, restrictions are relaxing, and demand is high, leading destinations to encourage travel to their regions. Additionally, messaging is shifting from safety updates to bolder themes, explicitly empowering audiences to "Come travel with us!"
International Travel is Rising
The travel industry is poised to see a boom in business within the country and internationally. International travelers are eager and excited to return to the United States, and sentiment is high. Mexico, Canada and Europe are primary markets being targeted for travel to the U.S. The proximity of countries with shared borders, relaxed travel restrictions and streamlined, hassle-free entry requirements for air travel that are currently in place are expected to drive up travel numbers this year.
Disappearing Third Party Cookies
Digital marketing for the travel industry is quickly changing as DMOs are looking for solutions to face changes in privacy and technology. Since the California Consumer Privacy Act (CCPA) took effect just a month before the 2020 Visit California Outlook Forum, industry leaders are sharing how they're becoming compliant with the new regulations while also shifting away from cookie-based tracking. With many platforms phasing out third-party cookies, industry leaders are embracing direct zero-party data for accurate targeting and market intelligence. To make this shift, travel organizations are investing in other ID types for users like email, telephone, household ID and providing valuable incentives for users to share their data.
Creative & Content Trends
Messaging and campaign creative were a big part of Visit California's Outlook Forum. Effective marketing performance is critical for creating expectations that real human users can react authentically to. Data-informed creative and messaging are vital to ensure alignment with audiences and on conversions.
Video advertising continues to gain momentum, and investing in video advertising was a repeated recommendation. YouTube, connected TV (CTV) and advertising viewed on-demand (AVOD) are top areas of consumed content. Placing QR codes in a video is an innovative way to engage users and generate landing page visitation and conversions.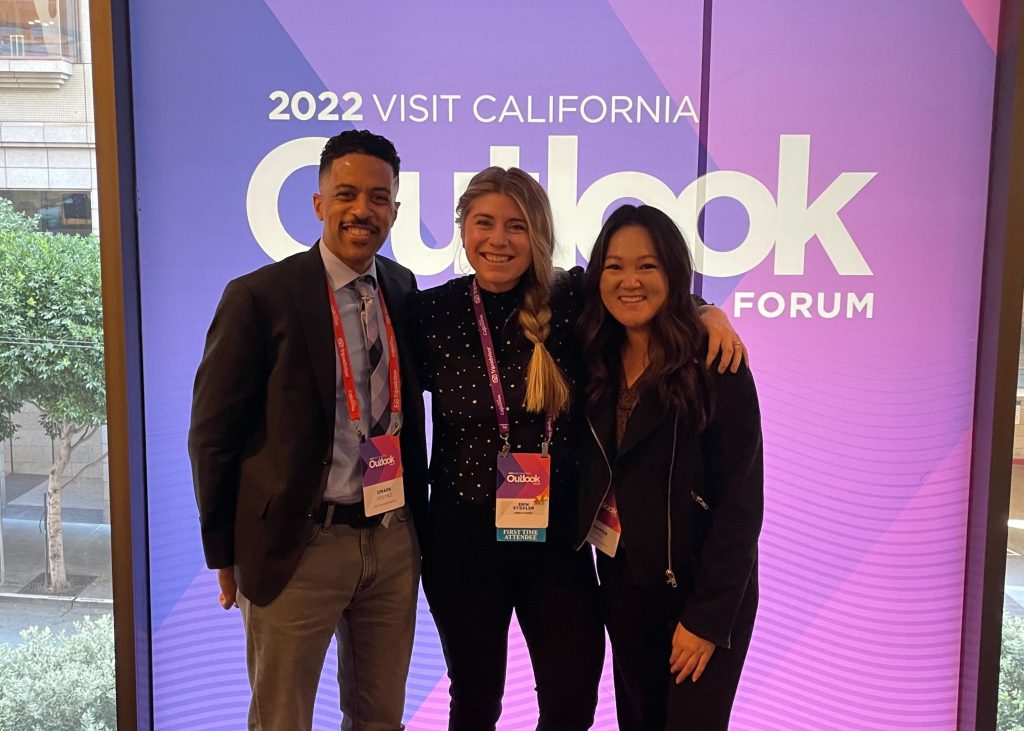 TikTok is Ascending
TikTok continues its ascent and is perfect for the travel industry to showcase the beauty of the destination while providing planners with suggested itineraries. Data supported trends show continued all-around growth for TikTok, but also that the growth is multi-generational. VisitCA has launched a TikTok strategy and is seeing positive interaction and brand awareness. Additionally, influencer marketing on all channels is still very relevant for destinations. Influencer marketing creates significant brand awareness for their region and provides a means to showcase authentic content across owned channels.
Meeting & Events Promotion
Professional meetings and events are a crucial sector for Visit California. Helping this segment come back to life is critical for the California travel industry, but it will take time, and a lot of patience as consumers regain their confidence in traveling to congregate in large groups. Campaigns are being developed to help achieve this goal and boost travel for meetings, conferences, large events and concerts. These events are a pillar of tourism since they lead to additional leisure travel spend from attendees, aka b-leisure.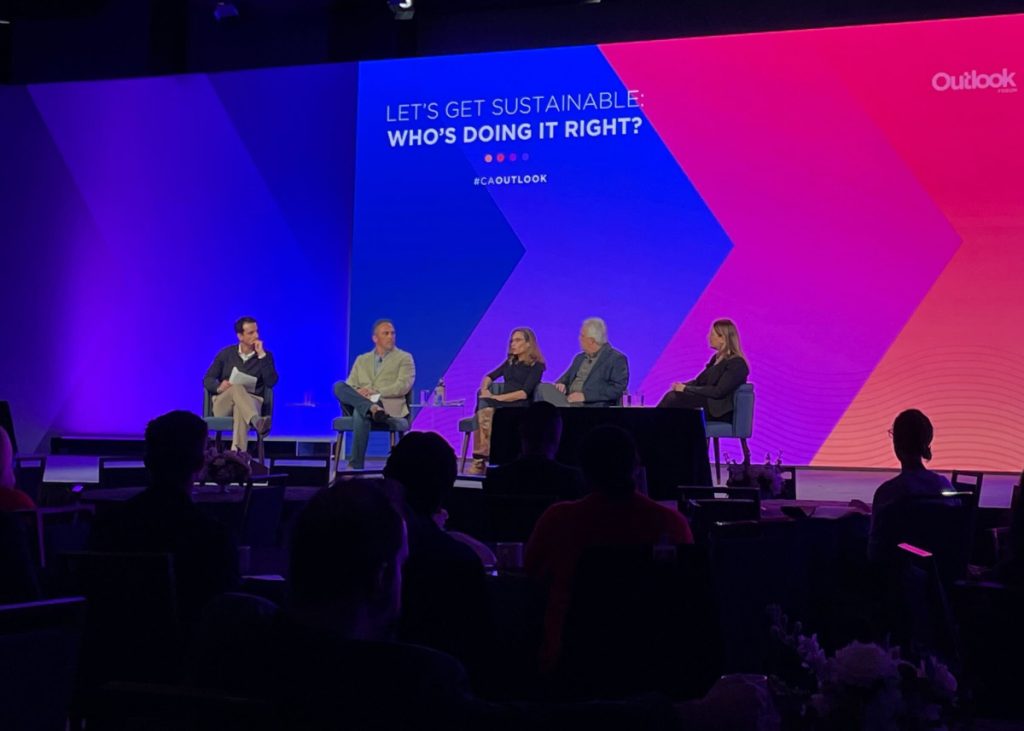 Sustainability
Promoting sustainable tourism was a paramount topic in destination marketing sessions at the Outlook Forum. Ideas discussed on how to approach sustainability for DMOs included:
Creating a collaborative sub-brand that could drive sustainability initiatives that the destination supported while also not being the sole owner.
Destinations can create plans to be thoughtful about the quality of their locals' lives when it comes to promoting the destination and avoiding over-tourism.
Destinations can manage over-tourism through the promotion of sustainability and investment in infrastructure changes.
The Global Sustainable Tourism Council is a valuable resource for destinations to assess their current performance and to develop baseline metrics to measure against.
One of the key responsible tourism trends discussed is the growing expectation for organizations and destinations alike to be proactive about sustainability by having policies, stances and perspectives in place.
Emerging Travel Audiences
Post-pandemic, travel organizations are seeking to find the demographic groups who are yearning and able to travel. Two popular emerging and engaging audience segments are Gen Z and Luxury Travelers.
Gen Z's influence in the travel space is rising. These digital nomads are disrupting everything about the marketplace and workforce. Destinations and marketers are seeking ways to adapt to prioritizing this next generation as their economic influence rises.
Luxury Travelers were one of the strongest segments throughout the pandemic. High savings and pent-up demand are creating a boom for the luxury travel industry, from travel agents to tour operators to five-star resorts. DMOs continue to attract these leisure travelers by providing unique features that will find success.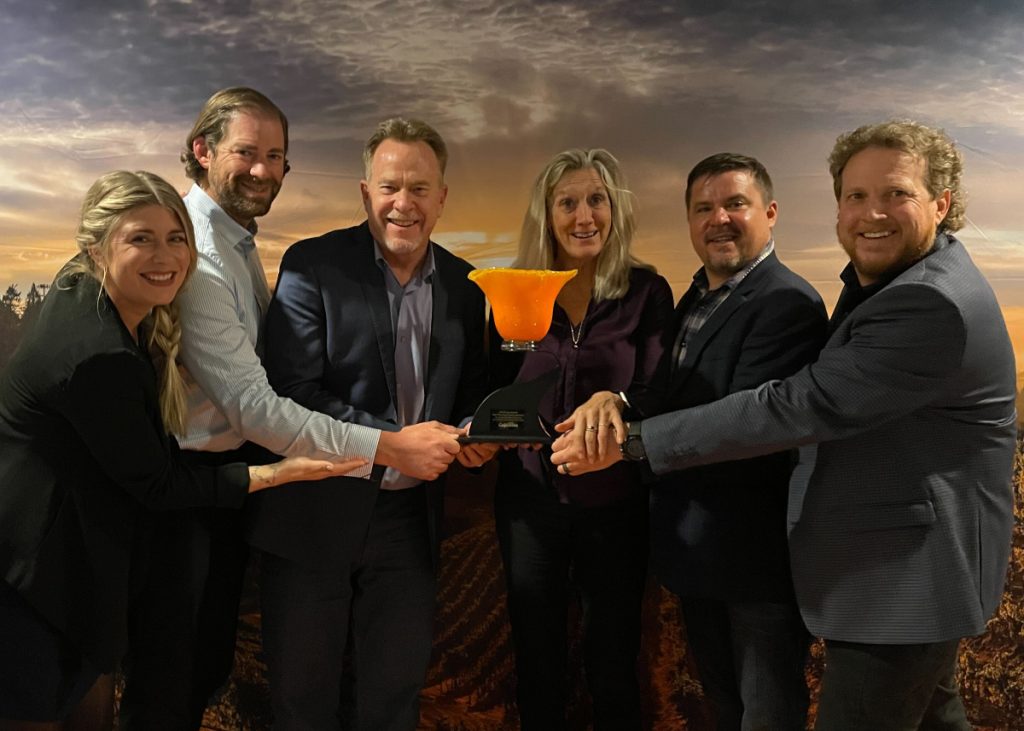 While we're grateful to have been in the room to soak up these insights, and it is really the attendees that we learned the most from. We were able to catch up with our clients and partners, develop new friendships and raise a trophy in victory together. We're thankful to have attended Visit California's 2022 Outlook Forum and can't wait to come back next year!