Noble Studios Launches New Website Experience for Nevada Nonprofit, JOIN Inc.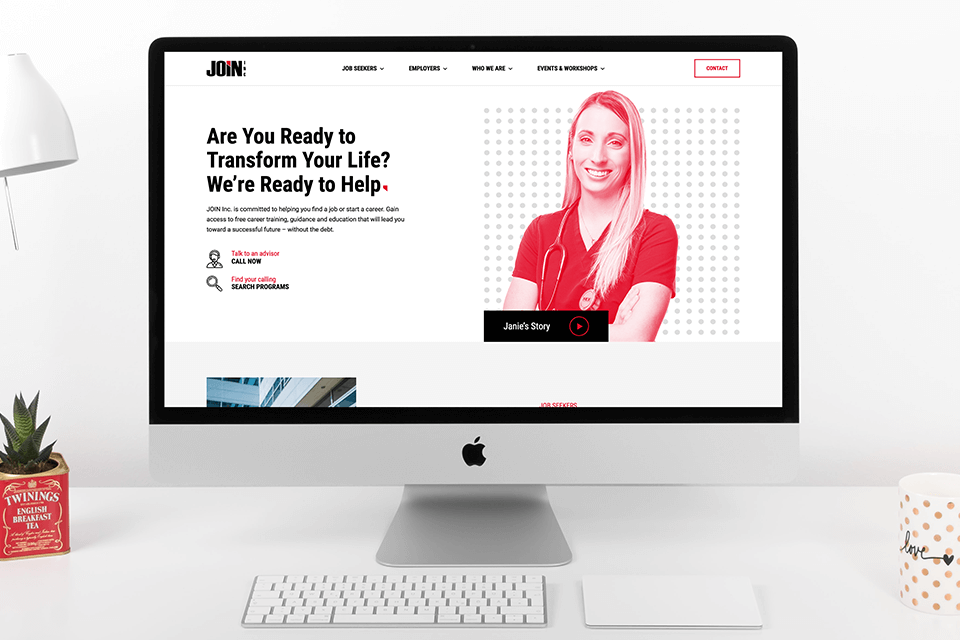 Our 2021 Noble Deeds recipient, JOIN Inc., was chosen, in part, because of their palpable passion for helping Nevadans through workforce training and development programs during a time when finding a qualified workforce has had its challenges. But once we got to know the team behind JOIN, we soon realized first-hand how essential their organization is to Northern Nevada and those that they touch.
As part of our Noble Deeds program, we donated nearly $200,000 in creative digital performance marketing services to the worthwhile organization, including information architecture, website design, content and video development, SEO services and strategy and more.
"Noble Studios truly has been an extension of our team this past year," says Denise L. Castle, JOIN Inc.'s CEO. "We thank them for their enthusiasm and genuine passion in understanding JOIN's mission and reshaping our workforce development outcomes into real-life meaningful stories that resonate with our communities. With their transformational guidance, the JOIN Inc. brand has reached new heights."
Getting to Know JOIN, Inc.
Like with all of our clients, we kicked off our partnership by asking how we could make the most impact. Through key interviews we discovered how genuine, impactful and hardworking the JOIN Inc. staff is, but we also found that their existing website simply didn't communicate the sheer volume of services they provide, nor the countless industries they serve. After talking with the extremely satisfied JOIN graduates, we also realized that there was a plethora of stories just waiting to be told.
Bringing All Creative Digital Performance Elements Together
As a creative digital performance marketing agency, we pride ourselves in working collaboratively across departments to serve our clients. For JOIN Inc., creating a sleek and usable website design was important, of course. But we also wanted to ensure that JOIN's mission was easy to understand, while prominently featuring success stories throughout.
Due to the immense scope of programs available to prospective clients, the main goals of the JOIN Inc. website was to raise awareness, provide education, and to ultimately drive visitors to call the appropriate JOIN office to find out how to access their customized services. We first streamlined the navigation by laying out a simplified sitemap, to ensure the information was clear and easily accessible.
The design also had the same goal. Using clean white space, eye-catching hero blocks and diverse imagery, the new design clearly communicates the potential opportunities that JOIN affords its clients and partners.
Beyond simply communicating the wealth of opportunities that JOIN Inc. provides, we also wanted to ensure they were connecting on a broader scale. That's where the Performance Marketing team came in, researching keywords and developing a URL structure for SEO to target, ensuring that people would discover the organization while looking for whatever they're usually searching for.
It was also important to showcase the impactful stories that we uncovered along the way. By featuring the real people behind and affected by JOIN, we could put prospective clients in their shoes, encouraging them to call.
Telling Stories Across Mediums
The bold hero spaces needed fresh and authentic photography and testimonial videos. To truly capture the spirit of JOIN's staff, clients and partners, we put together a photo and video shoot so we could showcase their unique personalities. Masterpeace Studio donated the intimate space for the shoot.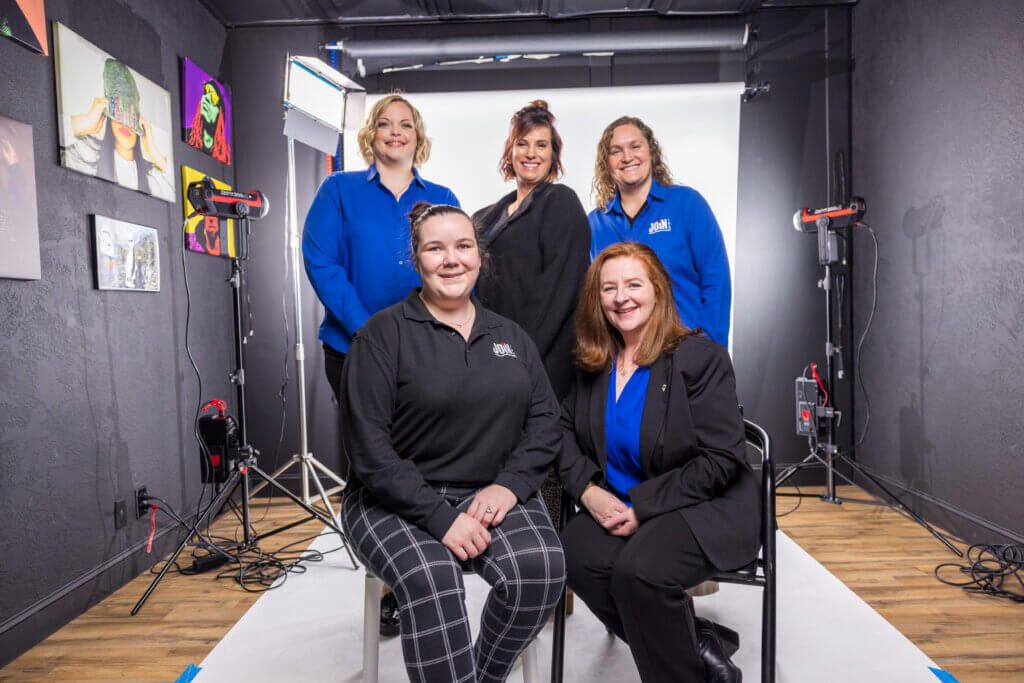 We wanted to not only educate potential clients and partners, but we wanted to encourage them to reach out by showing how JOIN changed other lives in the community. Both the photography and videos showed the spirit of the people involved with JOIN, communicating that authenticity and passion to those who visit the website
We Couldn't Help But JOIN In
From start to finish we thoroughly enjoyed working with and learning about JOIN Inc. The experience was moving, heartwarming and inspirational, and honestly, we couldn't be more proud to be involved.
"Our Noble Deeds projects are the highlight of our year." said Season Lopiccolo, COO and Co-founder of Noble Studios, "Getting to know these impactful and passionate individuals at JOIN was so inspirational. We are humbled by what they do for our Nevada communities and we were honored to take part in their mission."
Applications open for 2022 Noble Deeds in February, and we look forward to yet another year of working with selfless organizations that are changing the world.