Calling All Nevada Nonprofits: Earn $200,000 in Digital Marketing Services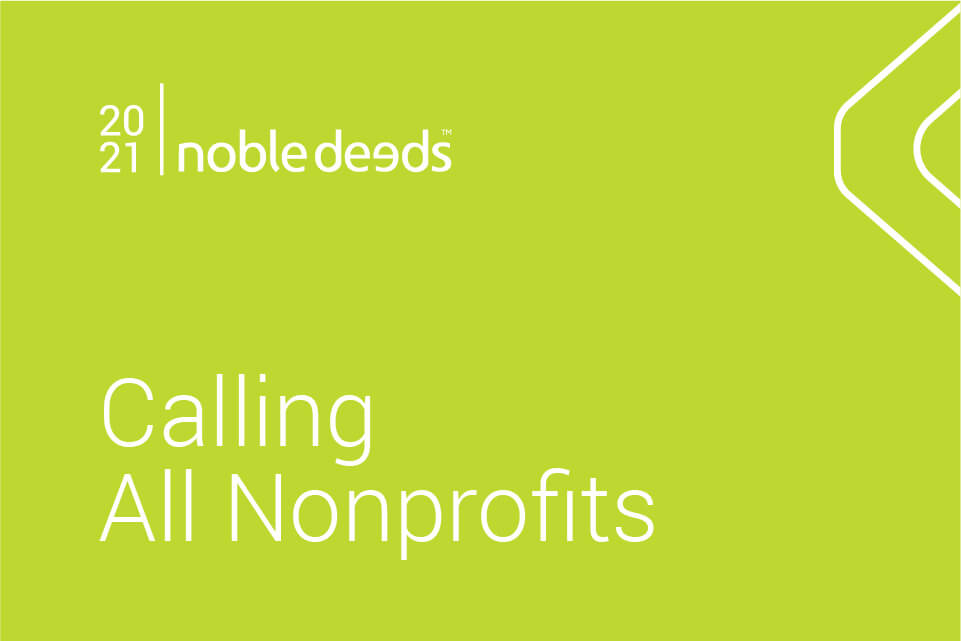 It's our favorite time of year again, Noble Deeds season.
Each year, we award Nevada nonprofits with a community service award of more than $200,000 in pro bono digital marketing services in the calendar year. The Noble Deeds program is open to all 501(c)(3) nonprofit organizations in the Battle Born State from Las Vegas to Reno and everywhere in between. Simply fill out this application by March 5, 2021 to be considered.
Giving back to the community is an important measure of success, and Noble Deeds is how we put this guiding principle into action. As proud Nevada residents, we want to help organizations that have a lasting impact on the state as a whole.
"Noble Deeds has always been a core foundation of Noble. What started as us volunteering on the Tahoe Rim Trail, quickly turned into us asking ourselves what we could do to make an even bigger impact on our Nevada community. The answer was simple— put our digital skills to work for the greater good," said Season Lopiccolo, COO of Noble Studios. "We are excited to see which Nevada nonprofit we will work with next."
Our 2020 Noble Deeds recipient was Las Vegas-based nonprofit, Green Our Planet. The STEAM-focused organization uses school gardens as a vehicle to transform education across Nevada and throughout the nation. Working closely with their team, we redefined their brand, designed a new logo and developed their website before reintroducing them to the universe.
In 2019, our service grant was awarded to SPCA of Northern Nevada and the Great Basin National Park Foundation, providing them with brand strategy, logo design, web development, UX/UI design, SEO services and more.
Applications are open now. Applicants for the Noble Deeds program should download the application form and email the completed application to deeds@noblestudios.com by March 5, 2021. The Noble Deeds committee will review all entries and begin the interview process for the top causes. The selected nonprofit will be announced on Noble Deeds Day, April 10, 2021, as dedicated by Reno City Mayor Hillary Schieve in 2019.