Cue the Confetti – Visit Lake Tahoe and Noble Studios Win Big at ESTO Destiny Awards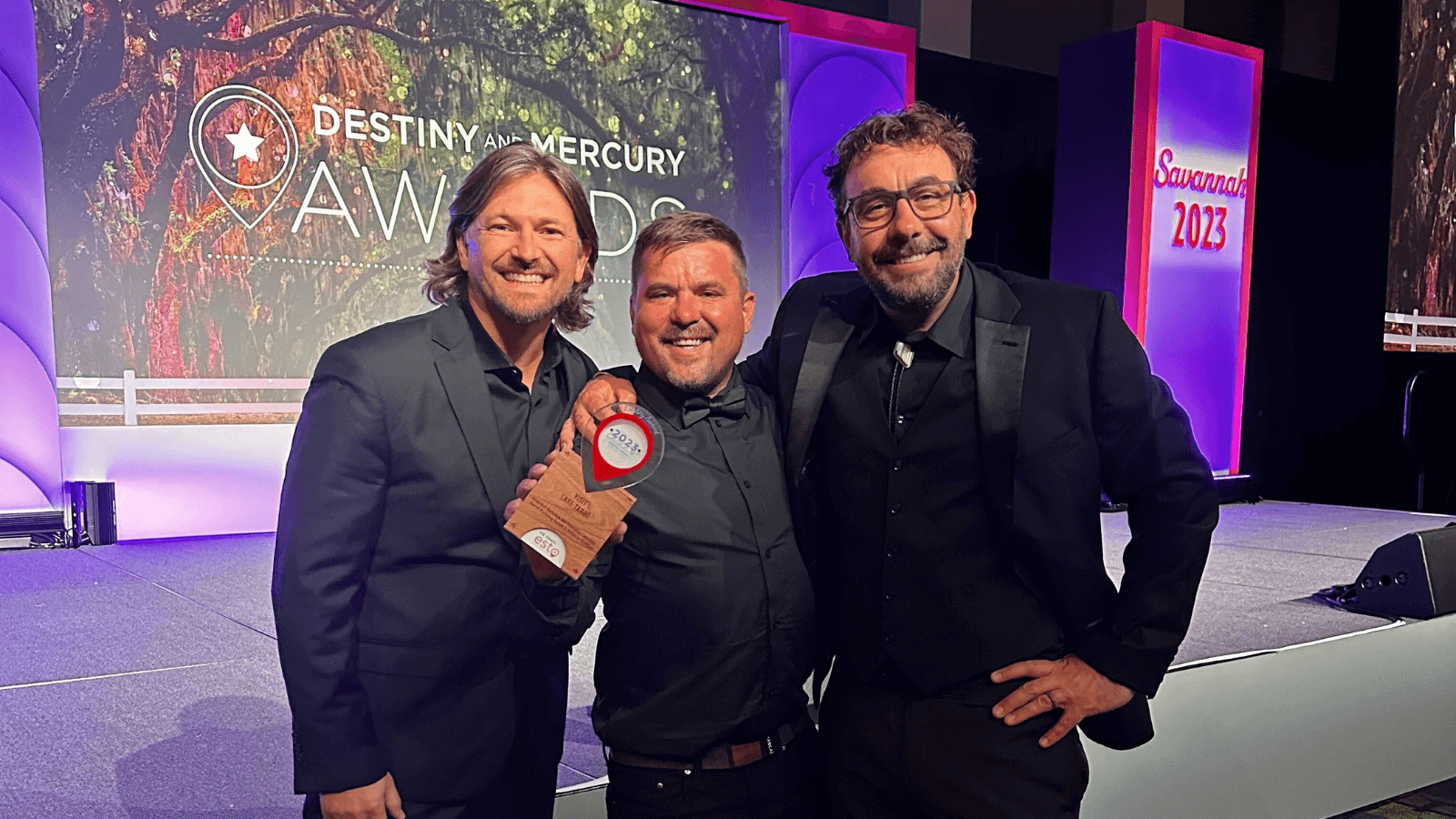 Pop the champagne – we're celebrating!
Noble Studios is proud to announce that in partnership with Visit Lake Tahoe (Lake Tahoe Visitors Authority), the organizations were presented with the prestigious Destiny Award from the Educational Seminar for Tourism Organizations (ESTO) for our integrated "Awe and Then Some" marketing campaign.
The ESTO Destiny Awards are among the most prestigious travel and tourism marketing awards, as they are sponsored by and presented at the annual Educational Seminar for Tourism Organizations (ESTO) conference organized by the U.S. Travel Association, the country's largest tourism industry group.
"This recognition reinforces our commitment to highlighting responsible tourism messages," said Carol Chaplin, President & CEO of the Lake Tahoe Visitors Authority. "Through the power of our collaboration with staff and the entire Noble Studios team, we have produced a memorable and effective campaign that resonates with our audiences."
"Winning the ESTO Destiny Award is an exciting achievement for both of our organizations," said Jarrod Lopiccolo, CEO of Noble Studios. "Every stunning sunset, hidden alpine lake and beaming smile captured in this campaign reminds us why we love the magic of Lake Tahoe. It reflects the innovative spirit and passion that drives our partnership with the Lake Tahoe Visitors Authority."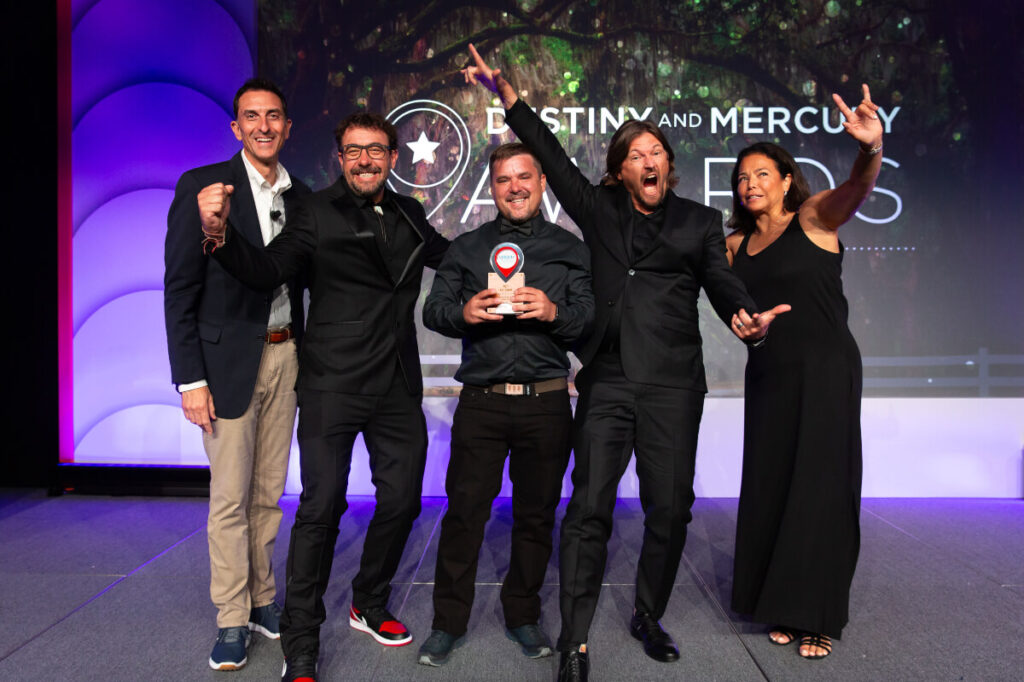 As part of a complete research-driven renaming and rebranding initiative meant to assist an evolving destination marketing organization move into the future, "Awe and Then Some" is a multifaceted campaign with an awe-inspiring journey rooted in collaboration between LTVA, their board, marketing, sales, PR committees and Noble. Our strategic approach painted a complete picture of the "Total Tahoe" experience, immersing visitors in awe-inspiring landscapes and vibrant entertainment.
With a deep understanding of our target audience, Noble launched rebranding campaigns aimed at locals and visitors, with a special emphasis on sustainability audiences. The local campaign engaged the community, sharing VLT's new brand purpose, 10-year sustainability vision, and core principles and generating excitement. The campaign inspired travelers by highlighting the emotional connection and unique experiences they can have at Lake Tahoe while reminding audiences that the wonder of Tahoe has to be preserved.
The "Awe and Then Some" campaign results speak for themselves, generating an impressive 135 million impressions and surpassing eight million views with our captivating brand video. The campaign's success is evident in its increased awareness and engagement, reflected by a 602 percent increase in organic stakeholder referrals.
The ESTO Destiny Awards recognizes top-tier local and regional destination marketing work that imaginative ideas and executions that drive growth. The "Awe and Then Some" campaign was granted top honors in the category of "Integrated Marketing and Messaging Campaign: Overall Marketing Budget $1 Million to $5 Million."
This achievement underscores both organizations' commitment to data-informed creative strategies that captivate audiences while delivering measurable results.
Jarrod Lopiccolo continued, "This team inspires me every day! Their dedication to blending insight with imagination resulted in the ESTO Destiny Award win, one of the most prestigious recognitions from travel marketing peers. Their work exposes their remarkable expertise and spirit."
At Noble Studios, our passion lies in helping leading tourism organizations like Lake Tahoe achieve their business goals through creative digital performance marketing. This award is a testament to what can be accomplished when a destination's natural splendor is matched with strategic, evocative marketing.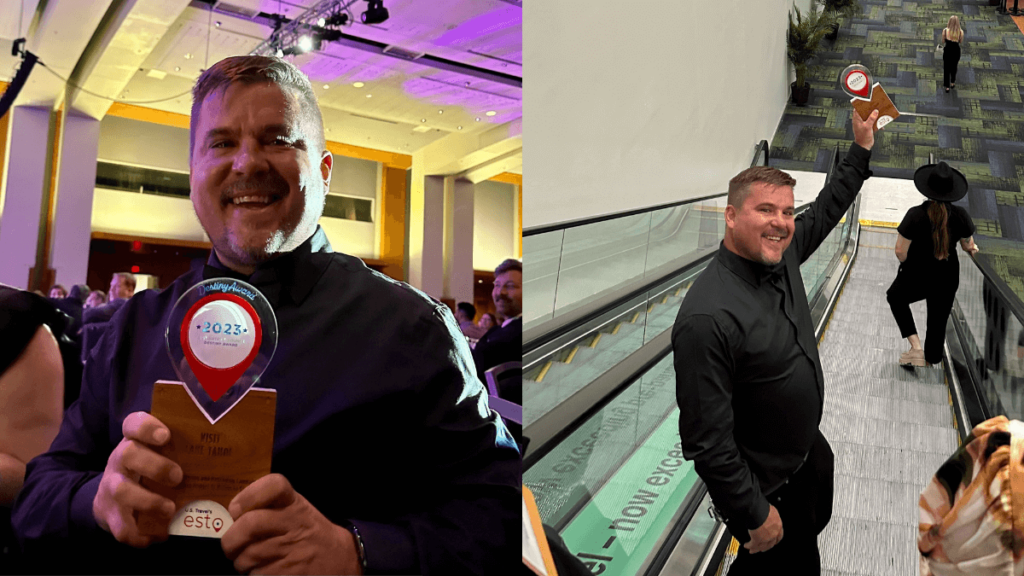 We sincerely thank the Visit Lake Tahoe team for welcoming us as partners. We look forward to continuing to authentically showcase the wonder, excitement and lasting memories that Lake Tahoe offers visitors.
This award validates our team's exemplary work to showcase the wonder of Lake Tahoe. If you're ready to be awed and inspired, we invite you to explore more of our award-winning travel and tourism marketing campaigns. We'd love to discuss how we can create captivating, insight-led marketing for your destination.