Live the SLO Life From Anywhere: A DMO Website Transformation

San Luis Obispo, or SLO as locals call it, is more than just a place. It's an inviting experience that envelopes you in its warmth and charm.
You can now experience SLO's unique atmosphere even before you arrive, thanks to their new website design, VisitSLO.com, that perfectly encapsulates the welcoming spirit of this homebase away from home on the California Central Coast.
A Web Makeover, SLO Style
Creating a website that transports you to the warmth and charm of this California Central Coast town, even before you step foot there, is no small feat. But with VisitSLO.com, we've succeeded in doing just that.
The first thing you'll notice on VisitSLO.com is an eye-catching video – a vibrant visual treat that showcases signature SLO happenings. It's as if the pixels on your screen are inviting you to come and join in.
Do you enjoy night biking under a star-studded sky? Searching for the find-of-a-lifetime at a one-of-a-kind boutique? Or maybe it's a wine-tasting event you're after? Our goal was to let you experience the SLO Life right from your first click. It's a digital hug handshake that leads to an adventure, a discovery and a homecoming.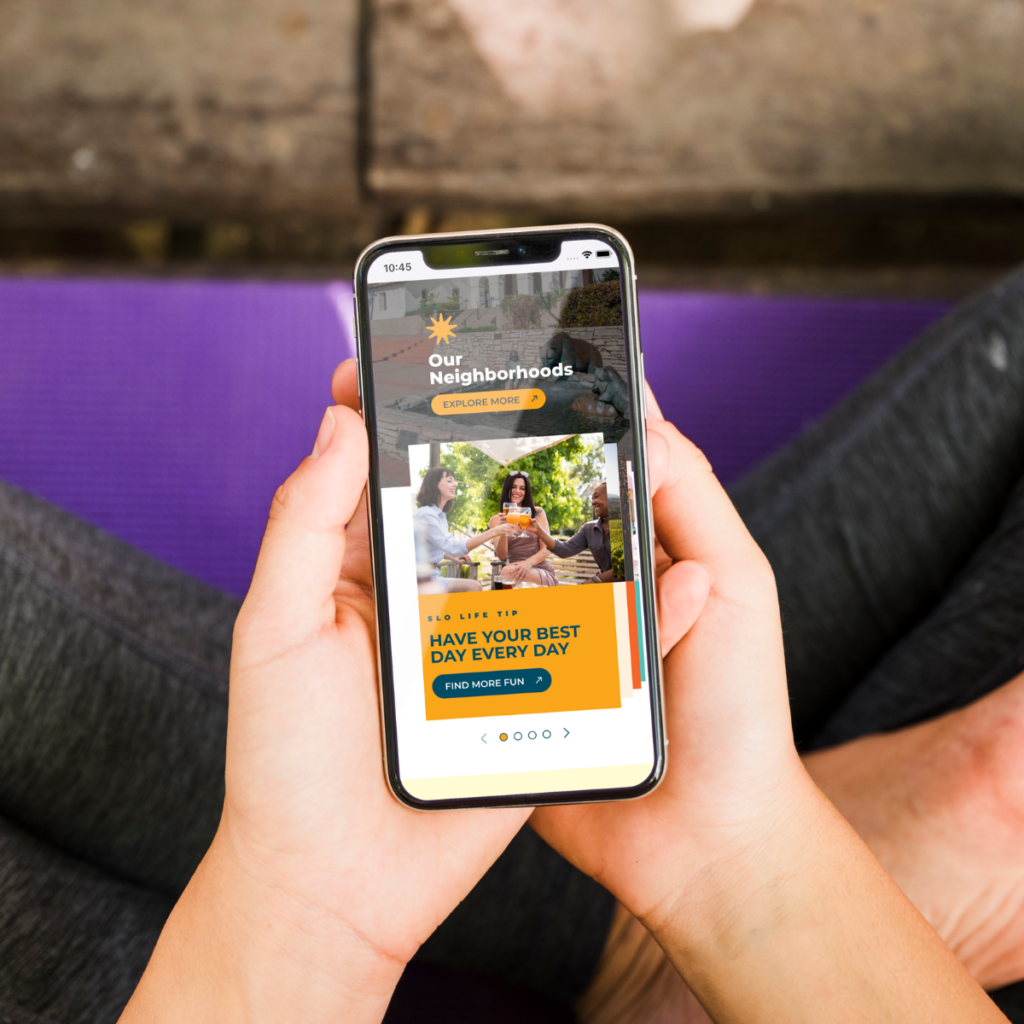 Navigating the SLO Way
Website navigation can often feel like negotiating a labyrinth. Not here, though.
Picture this: An intuitive design that lets you easily swipe through things to do, upcoming events and SLO Life Tips. It's a little bit like flipping through a catalog of experiences, each more enticing than the last.
And if you're still in the dreaming phase, we've got you covered. With premade trip inspiration tiles, you get a little bit of the legwork done on your behalf. Imagine these tiles as your virtual concierge, just without the fancy uniform.
"We are beyond thrilled to finally unveil this new website to our community," said Molly Cano, City of San Luis Obispo Tourism Manager. "Visitors will be able to interact with our city in a whole new way and get to live the SLO life like a local."
Accessible and ADA Compliant
In creating this digital experience, we haven't overlooked the importance of accessibility.
ADA compliance was a crucial consideration while selecting the brand colors, buttons and overall structure for the site. Each page is meticulously crafted with clear, succinct content sections and easily identifiable buttons and menus.
"ADA compliance isn't just about ticking boxes," say Gabbi Hall, Noble Studios' Creative Director. "It's about demonstrating a commitment to inclusivity and accessibility for all. It's about making digital spaces open to everyone, irrespective of their abilities."
The result is a seamless, modernized digital experience that offers visitors a taste of the everyday in San Luis Obispo–though every day is far from ordinary in SLO.
Making Business a Breeze
The new VisitSLO.com isn't just about planning a great vacation. It's a boon for local businesses too. The website, funded by the City of San Luis Obispo's Tourism Business Improvement District (TBID), serves as a hub for the thriving business community. And for locals, it's a one-stop shop for what's happening around town.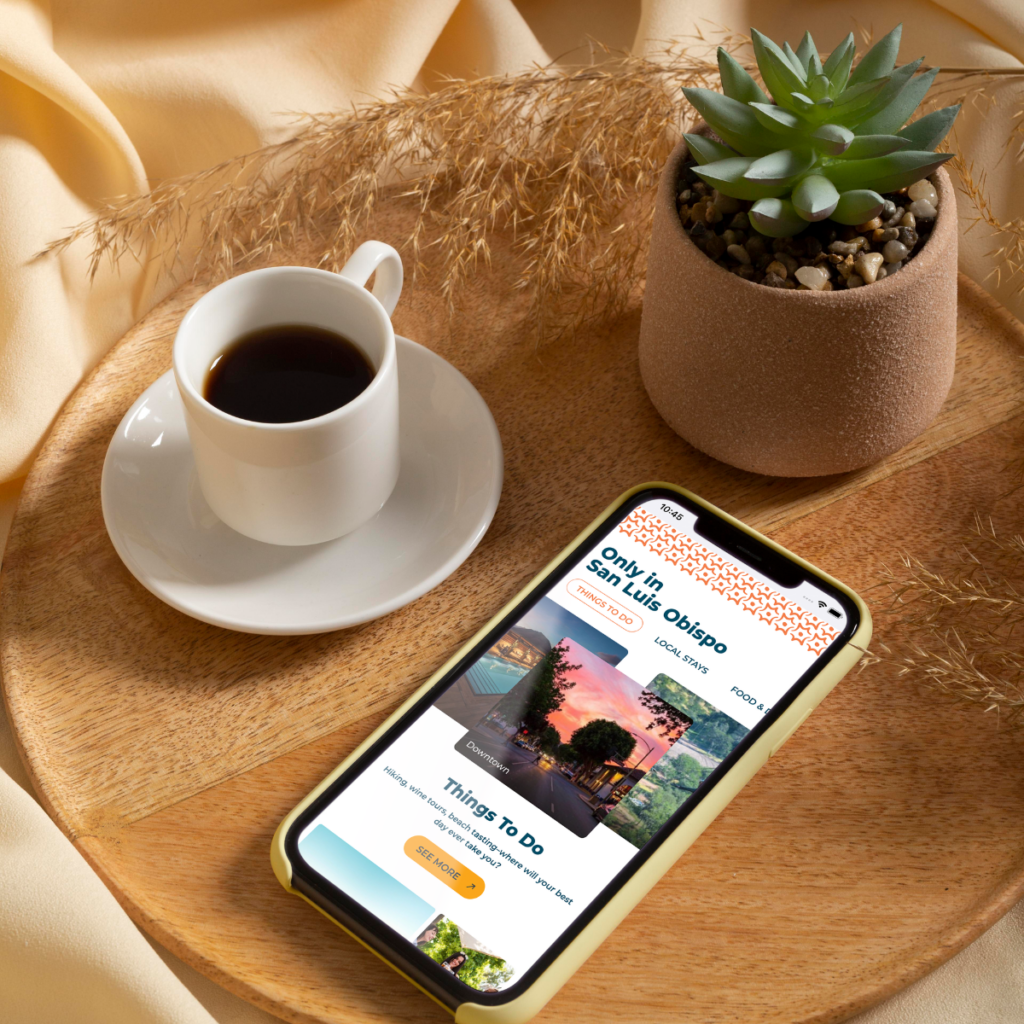 Visit SLO, Virtually!
So, why wait? Dive into VisitSLO.com and be the first to say hi. Who knows, you might just find yourself booking a trip to San Luis Obispo sooner than you thought. 
And when you do, remember – the SLO life isn't about moving too fast. It's about slowing down, savoring the moment and soaking in the beauty of San Luis Obispo, one experience at a time.
Looking for a digital partner who can make your brand shine online? Connect with Noble Studios today, and let's embark on a journey to create a custom digital experience that mirrors your brand's uniqueness.