Attracting Bleisure Travelers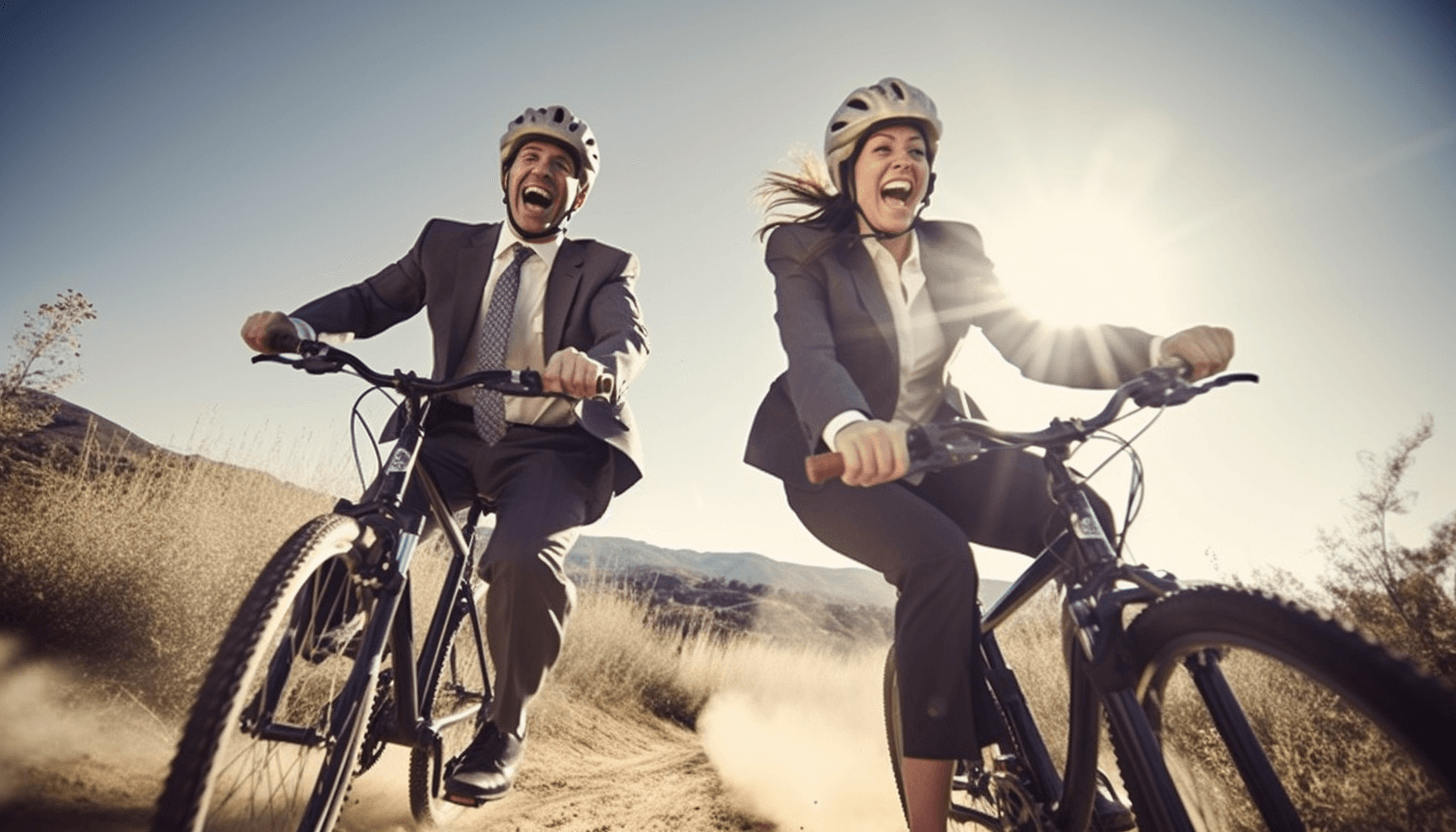 Technology has been blurring the lines between work, leisure and regular home life since long before COVID-19.
Professionals worldwide have been seizing the opportunity to extend their work trips by adding weekends or even entire weeks to their stays for ages. Whether flying solo, with a partner or tagging along with the family, the fusion of business and leisure travel is so well-established that it has a catchy nickname – Bleisure.
An amazing portmanteau that describes the practice of combining business travel and leisure travel into one trip, bleisure is not a new trend. Expedia's 2018 Bleisure Travel Report showed that 60% of business travelers would extend their work trips for a little R&R.
Fast forward to 2023, and Expedia Group's 2023 Traveler Value Index indicates 76% of business travelers are planning a bleisure trip in the next 12 months.
For destination management organizations (DMOs), embracing the travel and tourism marketing trend necessitates understanding what the future of business travel looks like and how to engage bleisure travelers. 
The Return of Business Travel
We're witnessing a resurgence of business travel in 2023 as it inches closer back to pre-pandemic levels. But two studies found that while the metrics are returning, behaviors are shifting.
According to a study by Deloitte in April 2023, the corporate travel industry is expected to fully bounce back to 2019 levels by late 2024. Their findings found that the travel industry is in the midst of a significant transformation, spurred by social and corporate shifts.
As more folks embrace remote work and seek flexibility, there's an increased expectation for adaptable travel bookings. They suggest that companies are rethinking their strategic positioning of travel, placing greater emphasis on technology like conferencing platforms to replace traditional travel use cases.
Expedia Group's 2023 Traveler Value Index shows that roughly a third of consumers plan to embark on a business trip in the next year. This is a major leap from April 2022, when a mere 16% of consumers said they'd travel for business within the next year! In Q3 of 2022, Expedia Group's first-party data revealed a 10% increase in demand from travelers with a business profile, further indicating a rise in business travel. Expedia also found that "alternative business travel" is gaining traction, with "bleisure" travel and "flexcations" adding a whole new dimension to demand.
Flexcations, a delightful blend of remote work and leisure travel, are also on the rise, with 28% of consumers planning to flex their work options and take a flexcation in the next year.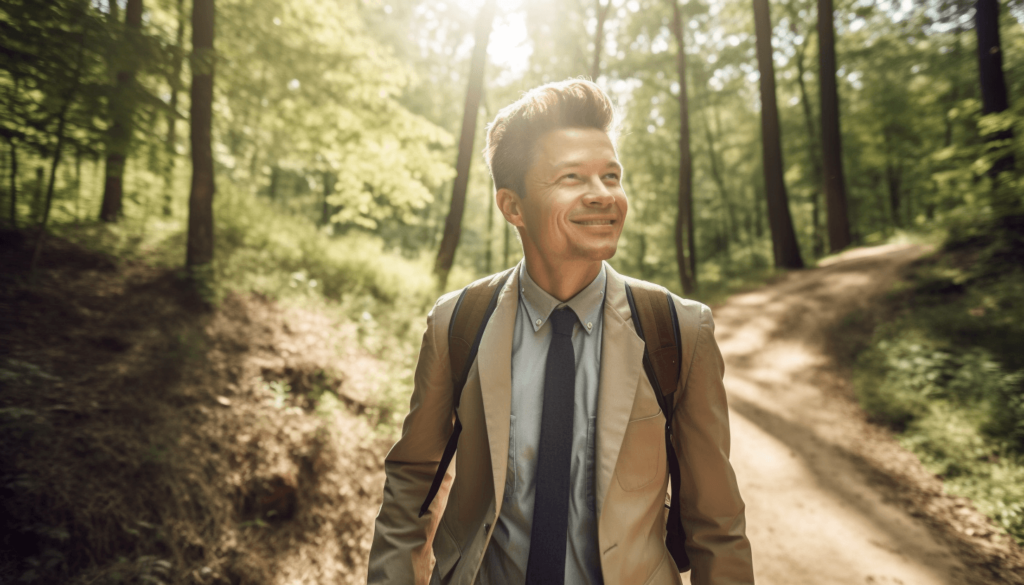 What Is Bleisure Travel?
Bleisure travel is about opportunity. It enables travelers to extend their work trips to further explore destinations for fun. Bleisure travelers squeeze in a few extra days or even a weekend to relax and immerse themselves in the local scene.
Business might bring the visitor to the destination, but exploring passions is a personal pursuit. For example:
Attending a trade show in a new city and staying a few extra days to explore local hiking trails.
Going on a business trip with a partner or family member and turning it into a quiet vacation.
Adding an extra weekend to a conference to attend a music festival.
Making a sales call and spending an extra day taking a food or wine tour in the area.
Going on a business trip to a ski resort and adding a few days to hit the slopes.
Combining a trip to a manufacturer in a foreign country with language classes and cultural tours.
What Motivates Bleisure Travel?
Bleisure travel owes its popularity, in part, to the increased number of remote workers enjoying more flexible schedules. This flexibility has opened up new possibilities to experience a destination beyond their work commitments. The rise of technology has made it easier for remote workers to stay connected with their colleagues and clients while on the go, too, making it more feasible to extend their stay for leisure activities.
Personal Enrichment: Bleisure travel enables professionals to immerse themselves in new cultures, cuisines, and experiences, leading to personal growth and a broader world perspective.
Recharging and Inspiration: Exploring a destination after a work commitment provides an opportunity to recharge, destress, and return to work refreshed, inspired, and ready to tackle new challenges.
Bucket List Adventures: Bleisure travel helps globetrotters cross off must-visit locations on their bucket lists, seizing the opportunity to visit dream destinations while fulfilling work responsibilities.
Work-Life Balance: Bleisure travelers seek a harmonious blend of work and play, helping them unwind after meetings while experiencing the local culture and attractions.
Cost Savings: Combining business and leisure travel can be more cost-effective, as companies often cover transportation and accommodation expenses for the work portion of the trip.
Family Time: Including family members or significant others in bleisure trips allows travelers to share new experiences with loved ones, strengthening bonds and creating cherished memories.
But it's not just the bleisure traveler who is benefitting.
Employers can use bleisure travel as a strategy to retain top talent by combining work and personal interests, leading to happier, more productive employees. This strategy not only provides employees with a break from the daily grind of work but also allows them to explore new destinations, cultures and experiences while building stronger relationships with colleagues and clients. 
For destinations, bleisure travel can be a lucrative opportunity, attracting travelers who might not have visited otherwise to extend their trips and explore the surroundings. This can result in increased revenue for hotels, restaurants and local attractions. By embracing and catering to the bleisure traveler, destinations can create a memorable experience that encourages visitors to return and even recommend their destination to others.
Characteristics of a Bleisure Traveler
Bleisure travelers, a unique breed of explorers blending business and leisure, are increasingly making waves in the world of travel. Let's dive into the fascinating world of these globetrotters and uncover what makes them tick.
Adaptable: Bleisure travelers easily adjust to new environments and work-leisure schedules.
Cost-conscious: They seek cost-effective solutions, maximizing value from their combined trips.
Time-efficient: These travelers plan to make the most of their limited time in a destination.
Tech-savvy: They utilize technology to stay connected with work and plan leisure activities.
Organized: Bleisure travelers often plan their schedules meticulously to balance work and play.
Open-minded: They're receptive to exploring new cultures, cuisines, and experiences.
Social: Networking and forging connections with locals and professionals are important to them.
Curious: A sense of curiosity drives them to discover and learn about the places they visit.
Brand-aware: Bleisure travelers are mindful of their preferred brands for accommodation and services.
Environmentally conscious: They may seek eco-friendly travel options to minimize their footprint.
Health-focused: Prioritizing well-being, they may opt for accommodations with fitness facilities or wellness programs.
Experience-seekers: They're drawn to unique and memorable experiences while exploring new destinations.
Independent: Bleisure travelers often enjoy the freedom to design their own itineraries.
Safety-conscious: They prioritize safety and security in their travel choices and accommodations.
Family-oriented: When possible, they may include family members or significant others in their trips.
Trend-savvy: Bleisure travelers stay informed about the latest travel trends and innovations.
Loyal: They may show loyalty to specific airlines, hotels, or travel providers that cater to their needs.
Culturally sensitive: These travelers make an effort to respect and understand local customs and traditions.
Opportunistic: WIFM. Taking advantage of a business travel opportunity for personal pleasure is at the core of the bleisure travel experience.
Goal-oriented: Bleisure travelers have clear objectives for both the business and leisure portions of their trips.
Review-driven: They often rely on reviews and recommendations to make informed decisions about accommodations and experiences.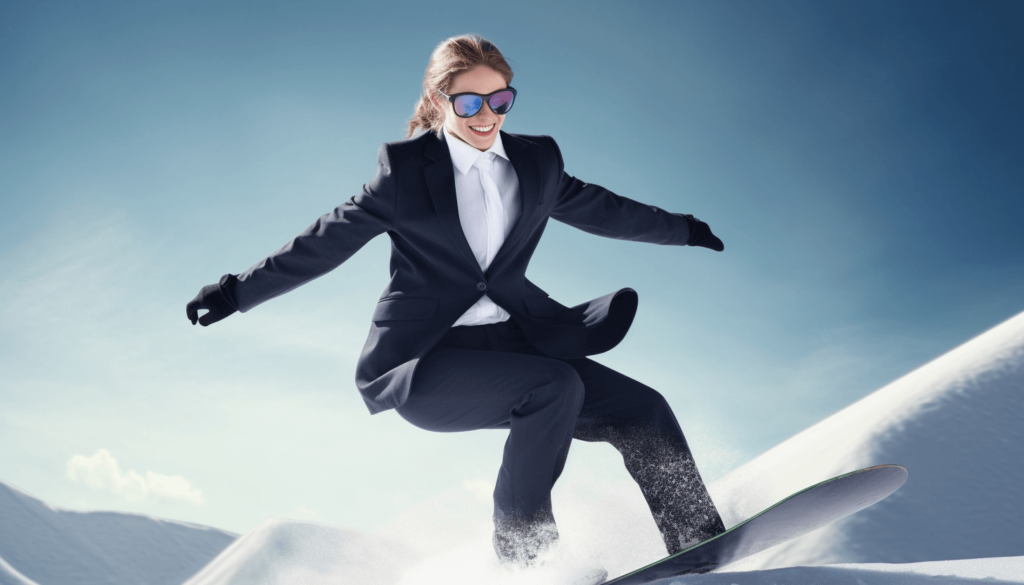 How to Encourage Bleisure Travel
When it comes to bleisure travel, there's a need for specific messaging and promotions to appeal. Let's break down some areas to explore to incentivize travelers to extend their work trips into workcations.
Extended Stay Promotions
Destinations can encourage bleisure travel by offering special deals and packages. For example, offering discounts on extra nights or local events can entice business travelers to extend their trip and explore the destination.
Destinations can also create specific bleisure packages that include tours or tickets to local attractions. By promoting these offers, destinations can attract more bleisure travelers and increase revenue from extended stays.
Example: For example, when a large convention comes to town, partner with the meeting planner to offer a special extend-your-trip promotion for the attendees that gives them a discounted hotel room for an additional night(s) plus tickets to a local attraction or sporting event for them and their family.
Provide the Right Amenities
Business travelers—whether coming to meet with clients or to attend a large convention—need access to well-maintained workspaces with dependable internet access, while leisure travelers are looking for spas, fitness centers, and pools. They're not unlike digital nomads in that way.
Destinations should highlight their unique business-centric amenities like desks in the hotel room, and show how they meet the needs of both types of travelers. By offering the best of both worlds, destinations can attract more bleisure travelers and create a more enjoyable travel experience for them.
Example: On your DMO website, consider new ways to feature hotel amenities front and center on listing pages, or perhaps create a badge program for hotels that qualify as the most business-friendly stays to make it easy for travelers to identify the options with the best business and leisure amenities.
Provide Inspiration Through Content
Destinations should highlight the diversity of leisure activities available to attract bleisure travelers. This could include blogs or social media posts about outdoor recreation, cultural events, or local attractions available outside 9-to-5 work hours. There are also opportunities to create meeting-specific content that appeals to meeting and convention attendees to understand how far their business is from major area attractions.
For example, when we redesigned the Santa Monica Meetings website, it was important to show the distance from markers such as Downtown LA and Disneyland. And who wouldn't want to bring their family and take them to Disneyland on their bleisure trip? By showcasing these activities, destinations can appeal to bleisure travelers and create a more engaging travel experience.
Example: Write bleisure-specific itineraries highlighting reasons to extend a stay into the weekend, workspaces and coffee shops with wifi, happy hours, drop-in fitness classes and more.
Find Opportunities to Inspire Return Travel
Let's be honest. Not every business traveler has the ability to extend their stay or bring their family with them on a work trip. But that doesn't mean we lose the opportunity to have them see the leisure side of a destination!
DMOs can look for opportunities to incentivize return travel—whether that's simply finding ways to encourage email sign-ups for your newsletter lists at meetings and conventions so you can stay in touch or creating a custom offer for individuals that are in town for that meeting, so they look forward to returning.
Example: Create a custom email segment, allowing people to self-select as a "business traveler" when they subscribe. Send custom emails to that list inspiring them to come back and providing itineraries and inspiration specific to them.
Live the Life of Bleisure
Professionals worldwide are seizing the chance to mix business with pleasure, extending work trips by a few days or even a week to their stays. Solo adventurers, couples and families alike are embracing this unique blend of business and leisure travel. Destinations and businesses that cater to this trend can capitalize can inspire longer stays, more midweek nights in market and return visitation.
Not sure where to start your bleisure journey? Contact Noble Studios and let us help you develop a creative digital performance marketing approach to showcase your destination's bleisurability.