Wanderlust Forever! National Travel and Tourism Week 2023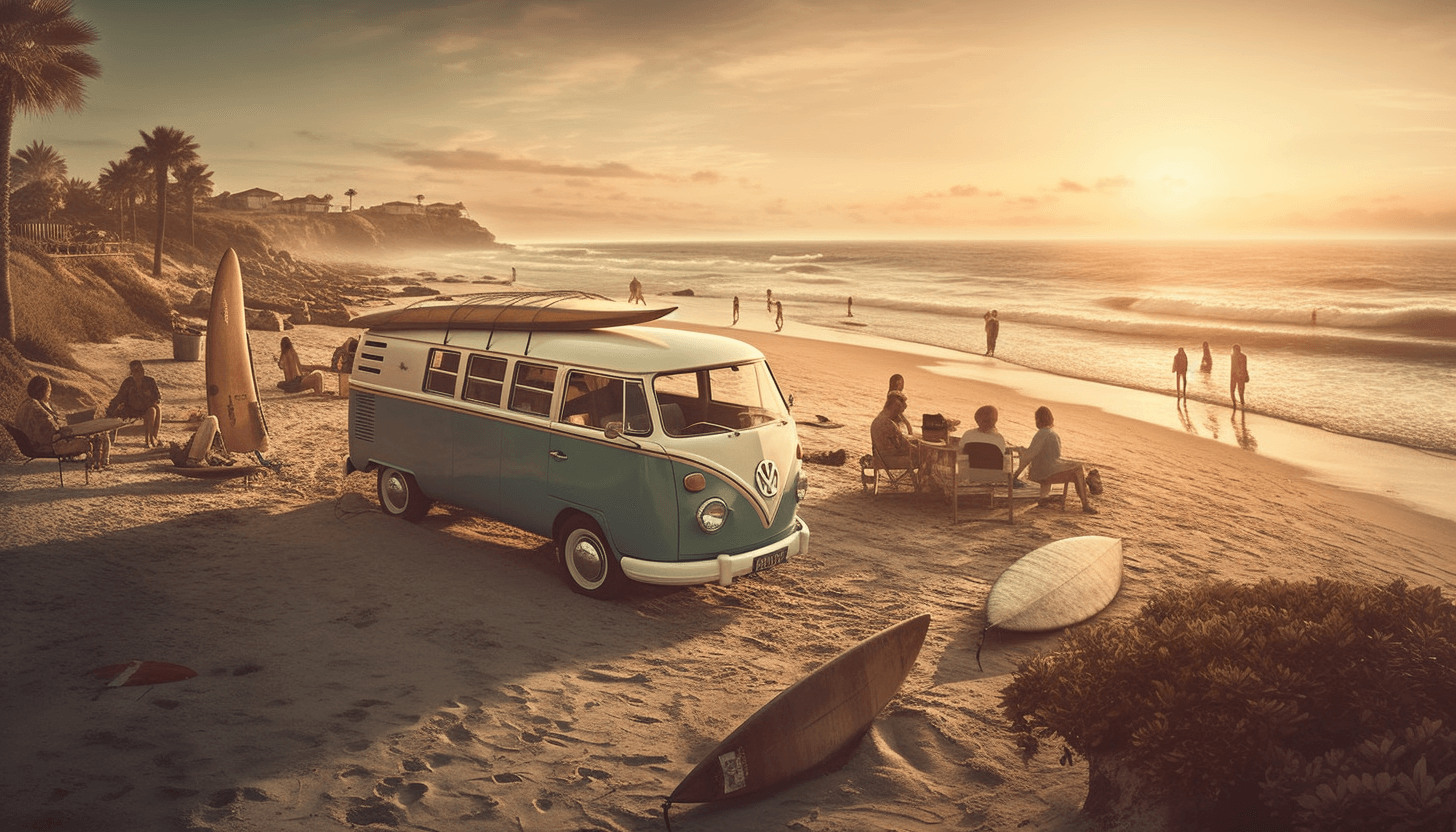 It's no big secret – we LOVE our role as a travel and tourism marketing agency.
Creativity and innovation are central to travel and tourism. As a creative digital performance marketing agency, we have ample opportunity to showcase our creativity by developing performance brands for destinations and travel companies along with unique and engaging campaigns and award-winning websites.
And everyone at Noble Studios has surely suffered from wanderlust while doing their work.
Dreaming of a cool walk in the woods while reviewing marketing analytics.
"Testing" destination planners as part of website development.
Doing competitive search engine optimization research for keywords related to azure blue water and pink sand beaches.
By combining an understanding of consumer needs with our own imaginations, we help to create unforgettable experiences that will resonate with visitors long after their trip has ended.
And they'll never even know we were there.
It's the first week of May, so let's take a few minutes to celebrate the travel and tourism industry and all of the lives we get to impact through our work through the United States Travel Association's National Travel and Tourism Week.
40th National Travel and Tourism Week
Established in 1983 through a congressional resolution, National Travel and Tourism Week (NTTW) is an annual event taking place in the first full week of May. This week-long celebration unites the U.S. travel community to acknowledge the significant contributions travel makes to our economy, businesses, and overall well-being.
The USTA's theme for NTTW 2023 is "Travel Forward. By moving #TravelForward, we can showcase the significant impact of travel and tourism on every part of our country. The travel industry fuels all industries, and its success is the nation's success. As the travel industry grows, so do our communities.
Tourism's Impact on Our Communities
Travel is an economic powerhouse for every state and numerous destinations across the country, vital to our nation's global competitiveness. Sure, it can change a visitor's day, but it can offer lasting benefits for those working in tourism. Here are a few examples of how tourism contributes to the well-being of communities.
Economic Growth: Tourism is a significant source of revenue, driving economic growth through increased spending on accommodation, attractions, restaurants, and transportation. It also contributes to foreign exchange earnings and improves a country's balance of payments.
Job Creation: The tourism industry generates both direct and indirect employment opportunities, ranging from hospitality, transportation, and entertainment to travel agencies, tour operators, and souvenir shops.
Infrastructure Development: Tourism can lead to the improvement of local infrastructure, such as roads, airports, public transportation, and telecommunications, which benefits both tourists and residents alike.
Cultural Exchange: Tourism fosters cultural exchange by promoting understanding and appreciation of diverse cultures, traditions, and customs. This can help break down stereotypes, increase tolerance, and create global goodwill.
Preservation of Cultural and Historical Heritage: Tourism can provide an incentive for communities to preserve their cultural and historical sites. These sites often become major tourist attractions, generating revenue and contributing to their ongoing preservation.
Environmental Conservation: Many communities recognize the value of their natural assets and invest in the conservation of ecosystems, wildlife, and natural resources. Tourism can contribute to these conservation efforts by creating awareness and generating income from eco-tourism activities.
Community Development: Tourism can stimulate the development of local businesses, such as restaurants, handicraft shops, and tour operators. This helps diversify the local economy and can lead to improved living standards.
Encouragement of Entrepreneurship: Tourism can inspire local residents to become entrepreneurs, creating new businesses to cater to tourists' needs and preferences. This stimulates innovation and contributes to the overall growth of the local economy.
Travel by the Numbers
Across the nation, businesses rely on the travel industry for their success. The travel sector holds a prominent position in the United States' economy, making substantial contributions to economic expansion. Supporting millions of American jobs, this industry is an essential element for communities throughout every state.
In 2022, direct travel spending totaled $1.2 trillion, powering communities and livelihoods across the nation.
68% of Americans agree travel and tourism to their region are important economic contributors to local businesses and jobs.
With an economic output of $2.6 trillion in 2022, travel serves as an essential catalyst for a productive U.S. economy and helps to fuel connection and innovation within other industries.
Travel spending generated nearly $160 billion in total tax revenue, including $84 billion in state and local tax revenue in 2022.
What's more: 62% of Americans agree taxes paid by travelers help fund essential services in their communities.
Travel & Employment
Eight million workers are directly employed within the travel industry.
The travel industry's impact goes beyond direct employment to support a total of 15 million American jobs.
Prior to the pandemic, 1 out of 10 jobs depended on travel.
Bonus: 2.3 million domestic personal were taken in 2022—injecting dollars into local communities and contributing to the success of countless small businesses.
Travel Has Room to Grow
Prior to the pandemic, travel was our nation's #1 services export and generated a significant trade surplus.
In 2022, travel's trade surplus declined to just $3 billion—from a peak of $86 billion in 2015—due to the slow return of inbound international travel and full recovery of outbound travel. 3
Domestic leisure travel spending reached $837 billion in 2022. While far above pre-pandemic levels in nominal terms, it has essentially recovered to 2019 levels when adjusted for inflation.
Domestic business travel spending remained at just 74% of 2019 levels (inflation-adjusted).
International inbound visitations were 64% recovered, while inflation-adjusted spending was just 55% recovered.
Let's Travel Forward, Together
The power of the travel and tourism industry is undeniable. It's an economic powerhouse that not only transforms a visitor's day but also fuels the growth of communities, spurs job creation, improves local infrastructure and encourages cultural exchange.
And we love this industry, too!
Have a marketing roadblock that keeps you from traveling forward? Our award-winning creative digital performance marketing for travel and tourism can help. Let's talk!