All About Looker Studio (the Artist Formerly Known as Google Data Studio)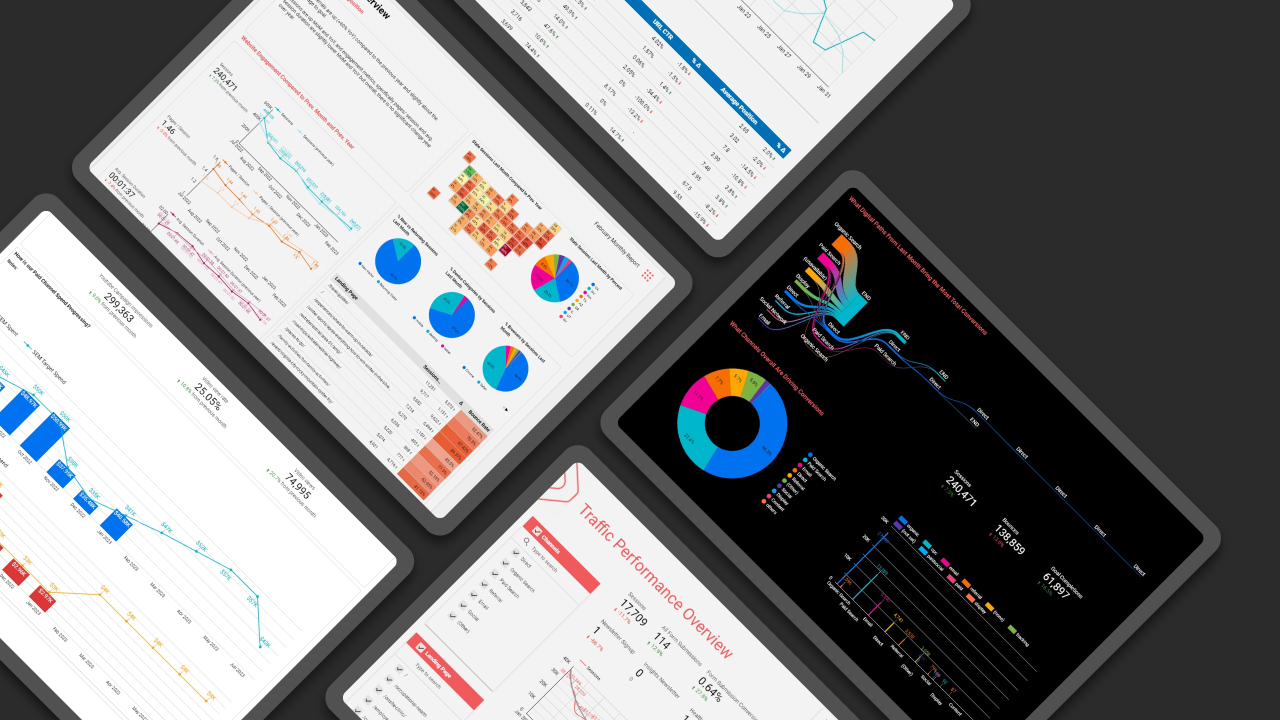 Google rolled out a major change in October 2022, this time concerning a somewhat recently acquired analytics solution: Looker.
Google's premier marketing analytics solution, Data Studio, underwent a name change to Looker Studio. But the shift is more than a name change–it's a complete realignment of the cloud solutions sub-brand for marketing analytics. Google also added a paid version called Studio Pro for enterprise data needs.
Why is Data Studio called Looker Studio now?
The Looker name may be new to some, but it's not new to the analytics world. Google acquired Looker Data Sciences back in 2020. Back then, it was a business intelligence software and big data analytics platform designed to help users explore, analyze and share real-time business analytics. 
Looker specialized in connecting to databases like BigQuery, Redshift, Snowflake and 50+ supported SQL dialects. Rather than connecting to different data sources and transforming them into "like SQL" representations, Looker required users start with SQL by default.
Looker's predictive and advanced analytics capabilities were also more advanced than Data Studio's. It excelled at classification regression and forecasting, and it had quite a few powerful features – Actions, for example. Actions allowed users to customize triggers for certain actions based on data (like sending a Slack message).
What is Looker Studio?
Today, the newly aligned sub-brand is a self-serve business intelligence platform that allows users to connect directly to data sources and visualize them on a dynamic digital dashboard.
Which sources? Glad you asked. A lot: Google Ads, Google Analytics, Google Search Console, Google Sheets, and more. Looker Studio connects these and transforms source data to be "like SQL." It assigns dimensions and values, as well as standardizes information.
Okay, so what changed?
Let's get down to brass tacks and look at the two offerings:
Looker Studio
Looker Studio, the free version of Looker (previously Data Studio), remains free and accessible at lookerstudio.google.com. While the URL has changed, the functionality remains the same for accessing data sources, reports and explorations. One difference from Data Studio is that GA4 data has introduced "quota limits." This can pose a challenge for marketers accustomed to displaying unlimited visualizations with Universal Analytics data.
Looker Studio Pro
The paid version of Looker, a.k.a. Looker Studio Pro (formerly Looker). Remember when Google Analytics had a paid enterprise version called Google Analytics 360? After Google acquired Looker, they introduced an enterprise version called Looker Studio Pro. Google plans to add some interesting features to this product.
Use Looker-governed data in Data Studio. (You can request access to this connector here.)
Blend Looker data with Data Studio sources.
Ingest data from other cloud sources into Data Studio.
Collaborate with teammates and people outside your organization in real time.
Leverage a more powerful Google Sheets with the Looker integration, also available in preview (link here).
Looker Studio Pro is deeply integrated with Google Cloud Platform. So, all the bells and whistles available in that platform are now more intrinsically linked to Looker Studio Pro.
When you upgrade from Looker Studio to Looker Studio Pro, you'll get new enterprise features, management features, team collaboration capabilities and SLAs.
Business Intelligence Powered By Open Data
Marketing professionals have a lot on their plates these days. Bridging data gaps to extract insights is one the meatier challenges, considering many insights are siloed. Not only that, they're difficult to aggregate and analyze, which means it's hard to get meaningful information in cost-effective and highly repeatable ways. Not appetizing.
Including Looker in Google Cloud should help break down that barrier in significant ways for marketers–particularly by expanding the possibilities around business intelligence tools. We foresee BigQuery and Looker Studio becoming integral components of a robust business intelligence stack for many companies.
Looking ahead is what we do at Noble Studios. We're a creative digital performance agency that balances bold ideas and strategic execution to deliver measurable results. Learn how we can help your company be better every day–maybe even starting today.