The Sunsetting of Google Optimize (and Alternatives For Your Brand)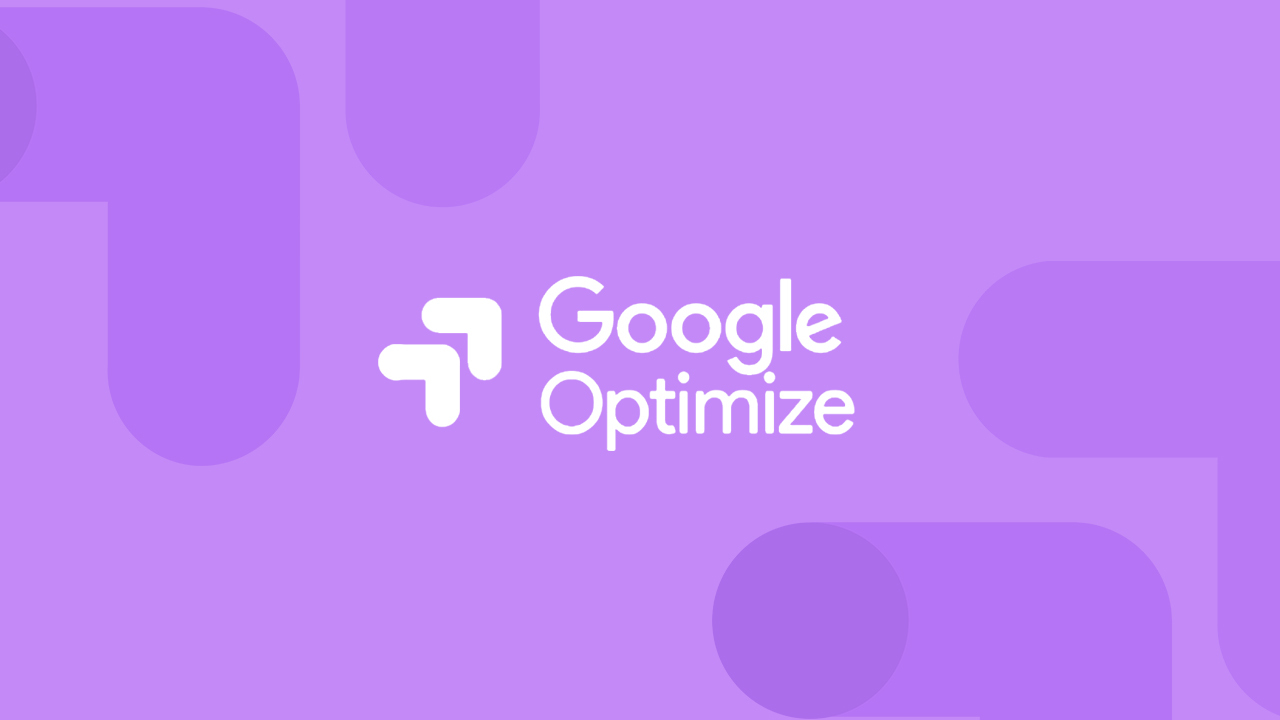 Google announced the sunsetting of Google Optimize and Google Optimize 360 by September 20, 2023. This comes as a shock to the conversion rate optimization (CRO) and testing community, who have leaned on Google Optimize as a free testing platform since its launch five years ago. This latest announcement adds to Google's larger wave of platform deprecations including Universal Analytics and Stadia.
The sunsetting of this CRO tool also comes after Google's recent integration of Optimize with GA4, which allows users to send experiment data into the analytics tool. Google's official announcement states they will be "investing in A/B testing in Google Analytics 4," but little else is known, including whether an alternative will be available in time for the depreciation of Google Optimize.
Conversion Rate Optimization (CRO) Is a Key Driver for Success
Regardless of Google's announcement, conversion rate optimization and A/B testing are here to stay. More and more businesses are investing in both testing platforms and internal programs. While SEO and other channels focus on driving more customers to your site, CRO allows businesses to generate more value from their site visitors. Reduced customer acquisition costs, increased conversion rates and more effective content are just a few of the benefits of regular A/B testing.
One example is testing alternative features, like a form adjustment. A minor tweak in a form (such as deleting or adding a field) can lead to more relevant leads, cross-selling products or trying more productive CTAs.
Well-planned testing frameworks also come with reduced financial risks and valuable long-term insights. They may also increase traffic in the long run, since they allow you to apply new audience-based strategies to beat the competition.
What Does the Sunsetting of Google Optimize Mean?
Google created speculation that the sunsetting of Optimize will make an opportunity for a new testing platform or new testing features within GA4. There is no evidence to suggest that a new platform is under development. However, GA4 is missing key features that were part of Universal Analytics, and adding a testing platform on top seems unlikely.
A likely outcome is that GA4 will offer integrations with 3rd party testing tools instead of allowing testing directly within GA4. If a new platform is on its way, it's likely that it will launch after the September 30, 2023 deprecation of Google Optimize and Google Optimize 360.
Given the intrinsic value of A/B testing and an uncertain future, analytics teams should look for alternatives now.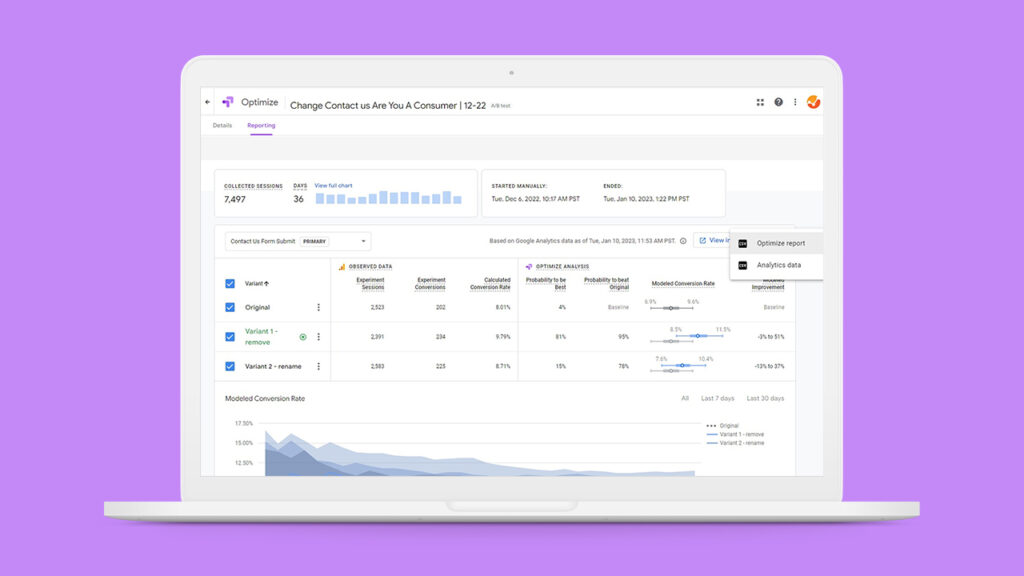 How to Prepare for Google Optimize's Sunsetting
Taking action now will be critical to making a smooth transition should Google decline to provide a native testing tool.
Download Test Insights
Recent platform deprecations are reminders that external storage is essential when considering an analytics or A/B testing platform. If you have not started downloading insights from Google Optimize and storing them elsewhere, we recommend you start soon.
Identify Core Requirements
Based on past performance, develop a list of core requirements from a testing platform. These may include price, custom goal creation, GA4 integration, ability to run custom JavaScript or other functionality found in Optimize.
Evaluate Alternatives
Once you've developed a list of core requirements and secured stakeholder approval, begin evaluating alternatives.
There are few free alternatives for A/B testing platforms on the market, which is why the loss of Google Optimize hurts for the A/B testing community. However, there are testing platforms with low entry prices that offer more features and flexibility than what is available in Google Optimize. For example, having more than three goals at a time per experiment.
Noble Studios has been a regular user of VWO, which offers advanced targeting, multiple goals per experiment, integration with GA4 and many more advanced features that can add several insights to your testing program compared to Google Optimize.
Start Trials
Start your trials of the top two vendors. Beginning a trial early will provide sufficient time for practice tests and platform evaluation. Early testing will also provide the leeway to switch to a different platform if necessary.
Master a New Platform
Once a testing platform is chosen, dig into training to increase proficiency. Having all stakeholders ready BEFORE September 30, 2023, is the ultimate goal for a smooth transition. 
Next Steps to Drive Your Conversion Rates
If you are considering the move to another testing platform following the news of Google Optimize sunsetting, be sure it checks your list of needs. This should include integration with GA4, advanced targeting criteria and the ability to create custom goals at a minimum. If you need help with an A/B testing platform transition, test program insight storage or assistance with your CRO program, let us know and we'd be happy to discuss further. Or check out our conversion rate optimization services to learn more about how it can help drive your sales and conversions.