Summer 2022 Travel Industry Research Trends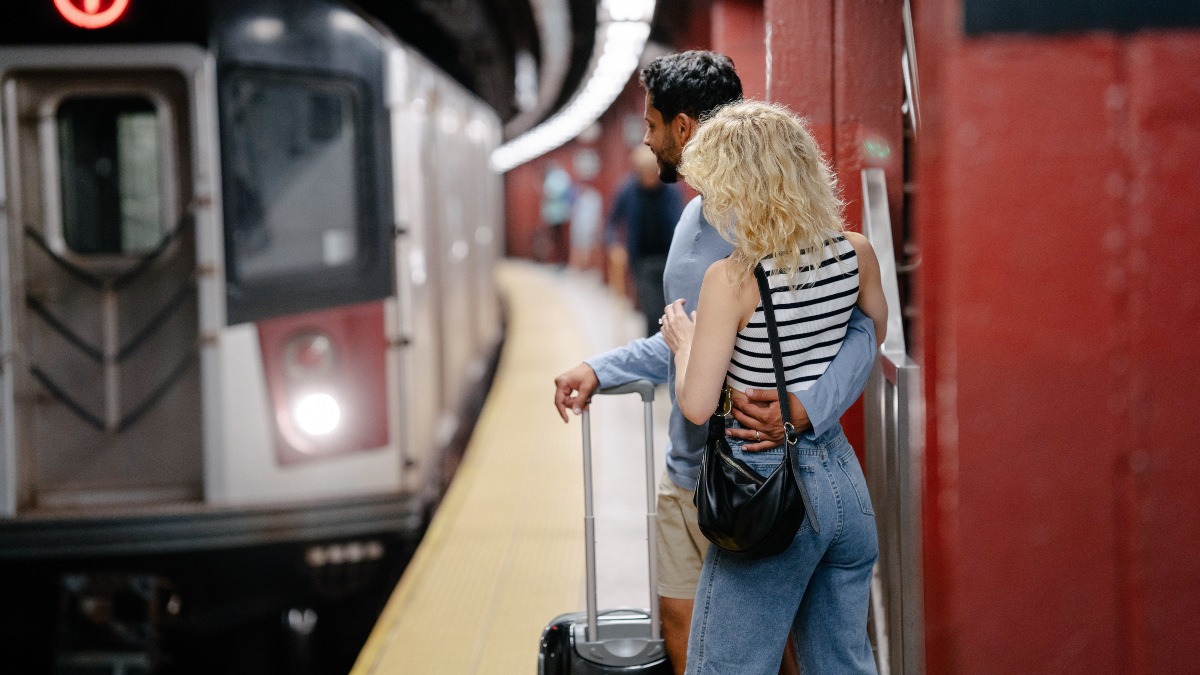 McKinsey & Company and Expedia Group recently released travel industry research that reveals new insights about post-pandemic travel trends and consumer behavior.
Overall, travel continues to remain steady with some expansion quarter over quarter. Although there's uncertainty in the economy, from inflation to conflict to rising energy prices, the travel industry is slowly growing and consumers worldwide are still planning trips.
According to Expedia's travel industry research, interest in travel held steady during the second quarter of 2022, following a 25% surge in searches globally between Q4 2021 and Q1 2022.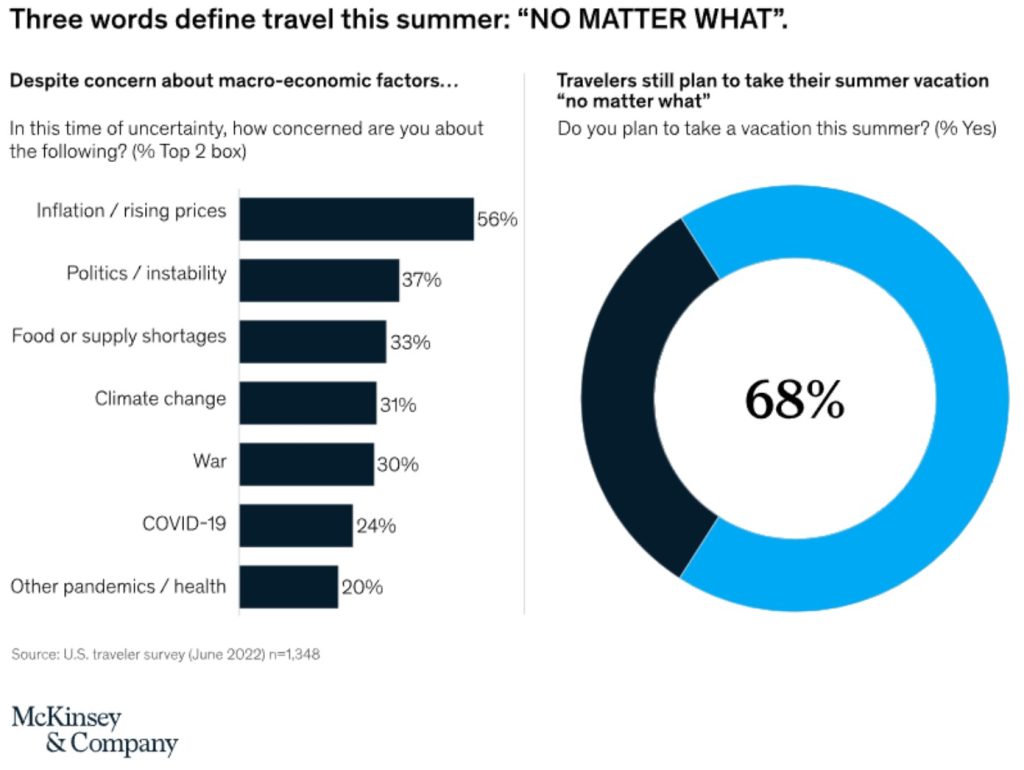 Image: McKinsey & Company
The Resilient Traveler
While Expedia's insights are based on search behavior on Expedia Group branded sites, McKinsey & Company's US Summer Travel Research is based on a survey of 1,000 US travelers conducted in June 2022.
The McKinsey research shows travelers' resilience and determination. A few findings from this report include:
56% of respondents are concerned about inflation and rising prices, but they indicate that it "isn't expected to meaningfully disrupt vacation plans."
Travelers will likely instead "go somewhere closer" or "hunt for a deal [and/or] find ways to cut back."
The desire to travel—both to close-to-home destinations that offer inclusive experiences and farther away ones that promote sustainability—remains strong.
42 million people were predicated on traveling by car over the July 4th holiday weekend. This is a new car-travel volume record for this period and came despite national average gas prices that exceeded $5 per gallon.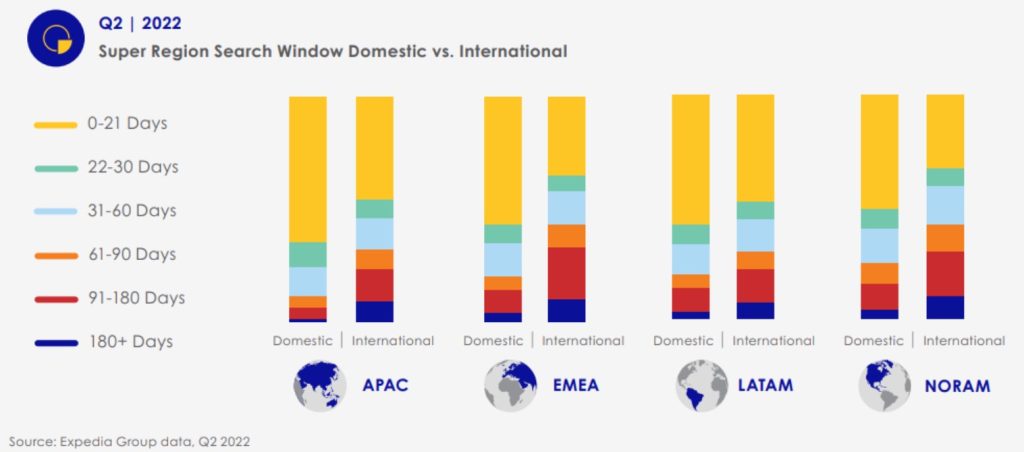 Image: Expedia Group
Shorter Search Windows
While travelers expressed determination, their search habits on Expedia Group's branded sites somewhat reflect that attitude. Overall, travelers are still mainly looking at trips in the near term, as the share of searches in the 0- to 90–day window increased by more than 5% globally. Searches within the 61- to 90-day window rose 15% quarter over quarter.
Many domestic travelers are satisfied with short booking windows. The travel research found that 53% of consumers feel comfortable booking travel within one month. This is partly due to Q2 being a popular time for booking spring, summer and seasonal holiday travel in North America at the moment.
Domestic search activity fluctuated throughout Q2, with the strongest growth occurring during the week of June 6. This was driven by travel searches within North America (10%). Travel confidence likely rose due to the start of summer with the easing of mask regulations and testing restrictions.
Following the June 10 announcement that the U.S. would no longer require covid testing for international travelers, searches for North America from other regions increased by 10%. Searches from the United Kingdom, Germany, France, Australia and New Zealand increased by double digits during the weeks of June 6 and June 13.
As a result, international travelers powered a double-digit quarter-over-quarter lift, +15% in the 0- to 90-day window, with the strongest growth in the 61- to 90-day window.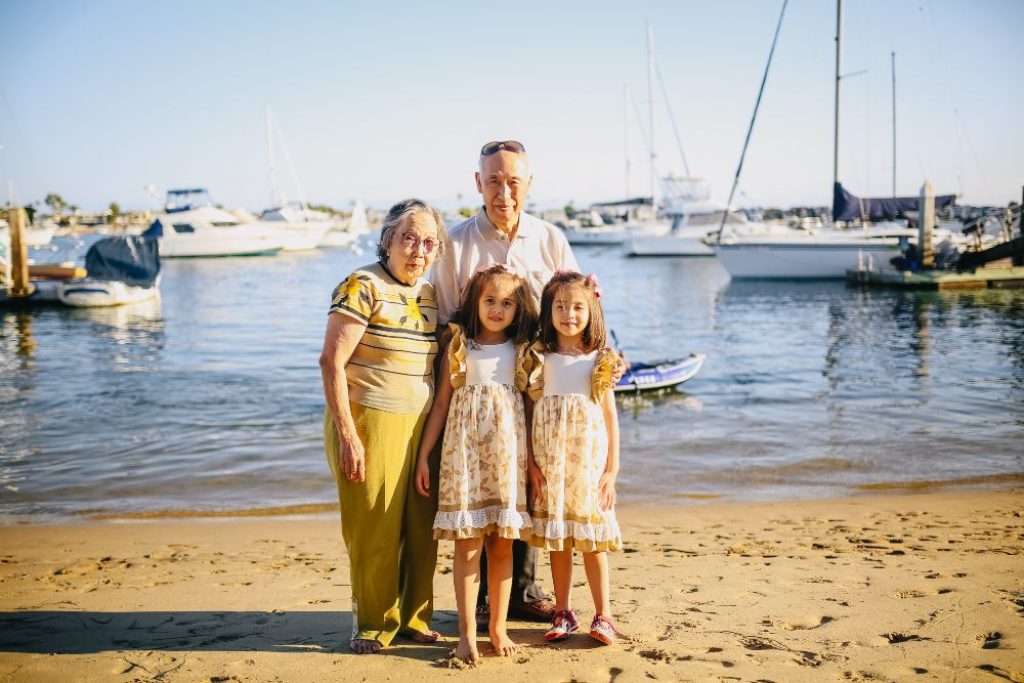 Image: RODNAE Productions
Long-Haul & Family Travel Making a Return
Travelers continued to flock to major cities and beach destinations around the world. Demand for long-haul flights, which typically last four hours or more and connect passengers to destinations around the world, increased in Q2 as travelers look farther afield than ever before.
However, strong demand, rising fuel costs and the increase in long-haul flights during the second quarter drove a quarter-over-quarter increase in the average flight ticket price.
Families were less likely to make international trips than other traveler groups during the pandemic. With quarantines, testing and vaccination requirements, international travel is easier for families. Expedia Group's data shows that international family travel has recovered to pre-pandemic levels, and now accounts for the same proportion of travelers as in 2019–about 15%.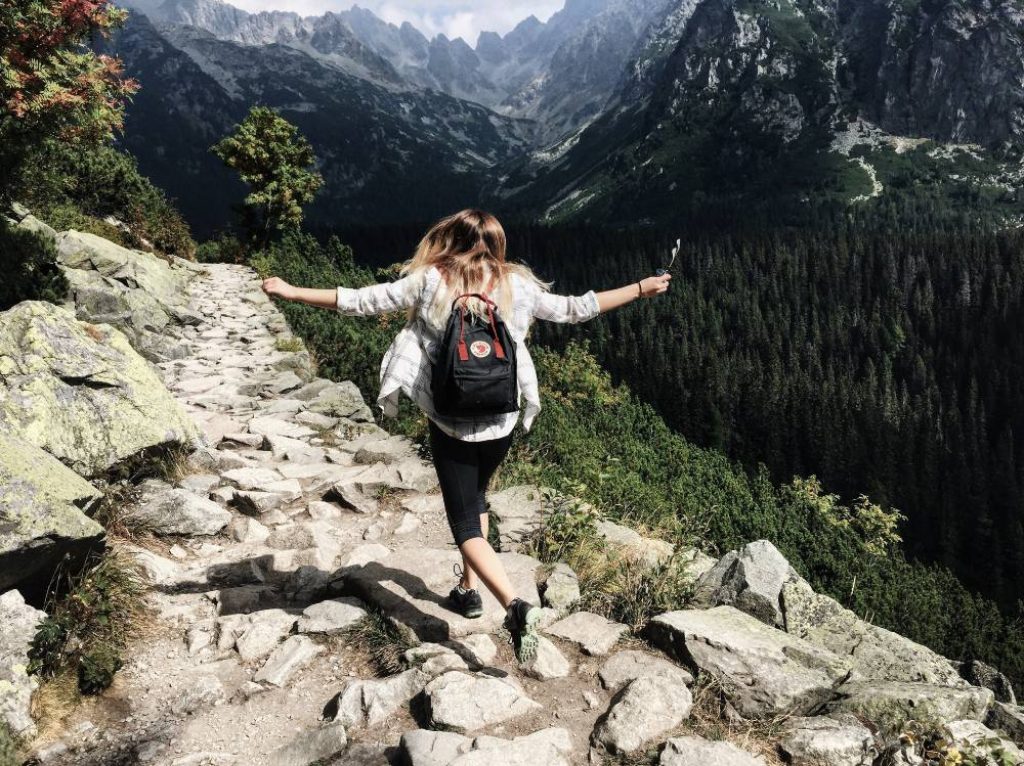 Image: Nina Uhlikova
Inclusive and Sustainable Travel
Expedia Group's research also found that consumers increasingly seek meaningful and conscientious travel options. They're paying attention to travel brands' commitment and efforts toward inclusion, diversity and accessibility.
78% of consumers said they made a travel choice based on ads that represented them in messaging or visuals.
7 in 10 consumers would choose a more expensive travel option that is more inclusive of all types of travelers.
6 in 10 consumers are interested in learning more about tourism that supports local cultures and communities.
Two-thirds of consumers would choose a more expensive travel option that supports local cultures and communities.
In March 2022, Expedia Group published original sustainable tourism research that digs deeper into this emerging trend.
Opportunities
Both McKinsey & Company's research and Expedia Group's are compelling. Given the pressures of a post-pandemic world, the results are relatively optimistic. A few opportunities to consider to addressing these trends:
Fly markets may offer opportunities. While the cost of flights has risen, they don't necessarily sting travelers' wallets as they gas up en route to their destination.
Revenge travel remains a trend. The McKinsey & Company survey found that 68% of travelers were planning to take a vacation despite macroeconomic fears–"No matter what."
Sustainable travel remains a critical theme. Sustainable travel requires more than just a plan, but actual coordination with stakeholders in the market to fulfill the experience and build trust. One example of a LGBTQ+ travel trend is Booking.com's "Travel Proud" certification.
Still not sure how to capitalize on recent travel trends? Check out how Noble Studios can help with your travel and tourism strategy.