How to Use TikTok for B2B Marketing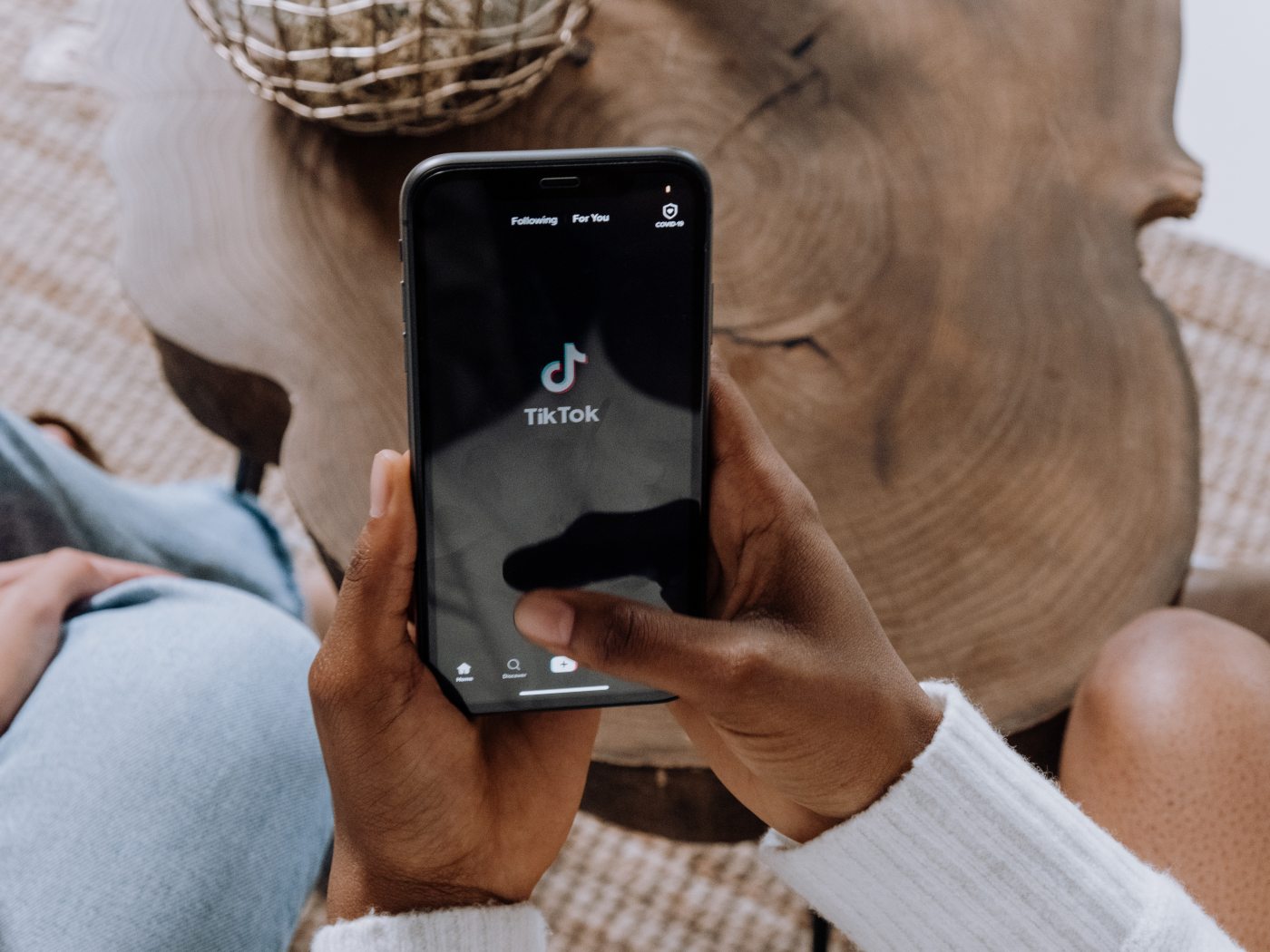 TikTok is growing in popularity as a platform for musicians and entertainers, but it's also a lot more than just another smartphone app. B2B businesses are using the unique platform to engage directly with their target audiences in interesting and fun ways.
The COVID-19 lockdown in 2020 increased the popularity of TikTok, a short-form video app that was first released in 2016 and has grown to 1 billion users that spend an average of 26 hours per month. The amount of content consumed by this amount of people makes TikTok a very good platform for marketing. TikTok for B2B marketing has enormous potential, especially in capturing impressions and is one of our B2B marketing trends for 2022.
What is TikTok Marketing?
In B2C marketing, TikTok has earned a reputation as a powerful marketing tool due to its visual nature and short purchase funnel. B2C companies are adding TikTok to their content marketing strategies because of how receptive consumers are to video content. TikTok is a way for consumers to see products and how others use them before committing to buying.
TikTok has a popular hashtag, #TikTokMadeMeBuyIt, which has over 8 billion views and shows consumer products people have found on the platform. TikTok's research has shown that 67% of users say TikTok has shown them products they would have never even thought of before, showing the influence TikTok has on consumers.
Although digital marketing in B2B sales may not be able to capture people shopping under #TikTokMadeMeBuyIt, their potential buyers are still on the platform. Another TikTok subculture is corporate TikTok, in which you can find hashtags like #corporate, #9to5, #worklife, and #workfromhome. Most TikTok videos under these hashtags are people venting about their day-to-day work. Subcultures like this present the perfect opportunities for B2B brands to present their solutions to potential buyers.
TikTok Strategies – Organic vs Paid
Similar to other social media channels, businesses can choose to have an earned organic or paid advertising approach on TikTok. An organic strategy can take time to fully implement but will reward the brand with a loyal and engaged audience. A paid approach allows brands to increase reach and followers faster through ads but requires having a media budget.
If you have a social media budget, you can launch paid campaigns on TikTok. Four different types of paid advertising are available on TikTok to help marketers reach and engage with users. These include in-feed video ads, brand takeover, banner ads and branded lenses and they do not require you to have an organic TikTok profile to take advantage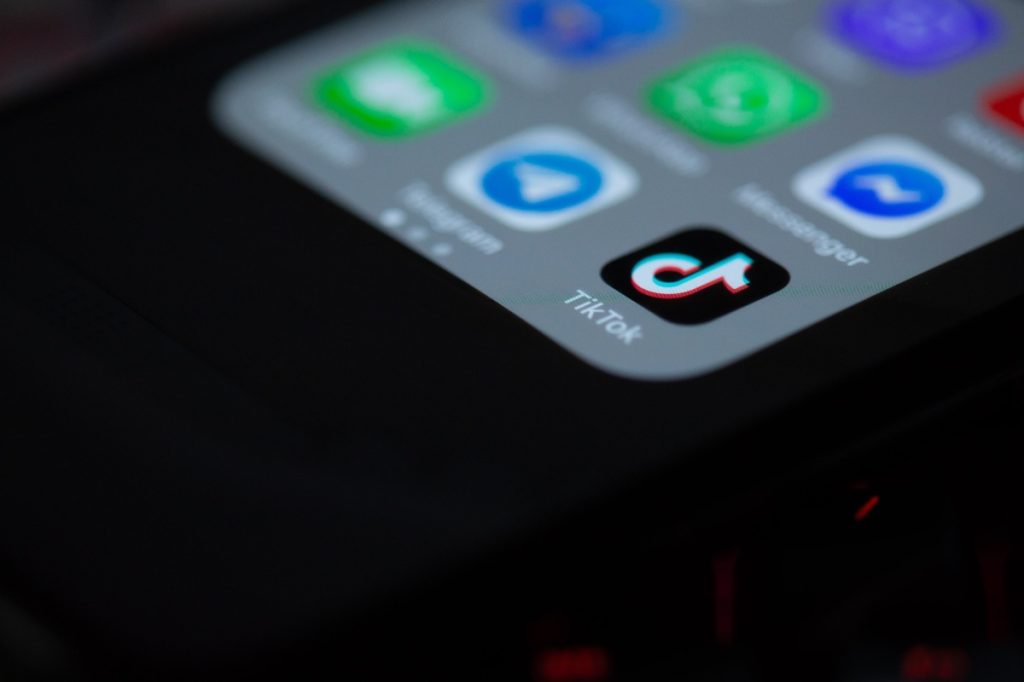 Now is the Time to Implement TikTok in your B2B Content Strategy
Each time a new social media channel emerges, early movers can capitalize by having a larger share of voice from the beginning. However, TikTok is no longer emerging – it is an established social media channel that is expected to grow from over 1 billion monthly active users to 1.8 billion by the end of 2022.
Gain a Competitive Edge
Timing is critical for adding a new social media channel to a B2B content marketing strategy. Early movers can capitalize by having a larger share of voice before competitors consider the platform. If you wait too long, your competitors will beat you to the punch and gain an advantage in establishing a presence on the platform.
Reach Junior Team Members
For some B2B companies, younger demographics can be influential in the sales journey. Junior team members can be critical in the information-gathering stage of the sales process. With 30% of people up to age 25 using TikTok for product research, providing educational content to this audience can help position a B2B company for consideration.
User Generated Content
UGC (user-generated content) is an extraordinary component for TikTok B2B marketing. Encouraging UGC can help the brand come across as authentic and genuine. Combined with a younger audience gathering information, this could be powerful in reinforcing a brand message.
Benefits of B2B on TikTok
Some of the benefits of B2B brands using TikTok for marketing purposes is:
Entering an unsaturated market for B2B businesses
Constantly changing trends allow for new content ideas
Presenting a brand as more authentic
Visually educate target audiences
Create unique content
Share existing content in new formats
Compared with Instagram, TikTok is primarily content-driven. It is crucial for marketing on TikTok that you create and share quality content. TikTok users are looking more so for content that will entertain them. We recommend finding out what your viewers are excited about and choosing content that will most interest them.
Since many of the videos on TikTok are user-generated content, many challenges, pranks, dances, or creative videos tend to become trends allowing other users to copy them. These trends enable marketing teams to quickly create content that will be trendy and likely get lots of impressions.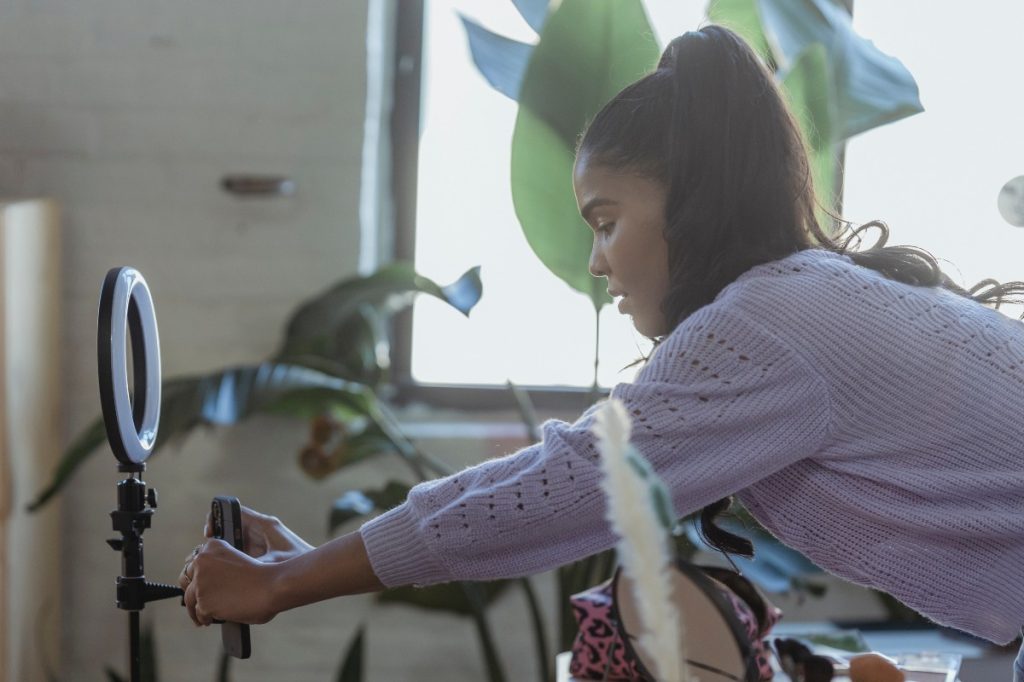 Best Practices for Marketing on TikTok
This platform is unique, and so is the content on it. Knowing how to incorporate it into your B2B social media marketing strategy can be challenging. To get started, here are some best practices to consider for TikTok B2B marketing:
Be Authentic
When posting on social media content like Instagram, you may need to open up Photoshop or Adobe premiere to polish up your content. Audiences on TikTok are different though. They're looking for more authentic content. Instead of re-using polished videos with striking aesthetics, try creating new genuine content without a filter.
Consistency
Unfortunately, posting organically a few times a week is not enough on TikTok. (What a surprise!) Since TikTok users spend so much time scrolling through videos on the platform, you can overload them with content. Also, the different trends on the platforms should give you an idea of what content to post.
Have a Personality
TikTok gives you the perfect opportunity to showcase the personality of your brand. A company's values and ideals are important to potential buyers, so demonstrate what they are. This platform is perfect for opening up about your values, vision, mission, and story through short-form videos. Sharing the "why" aspect of your business can make potential buyers feel good about partnering with you.
Follow The Trend
TikTok Trends are your friend. Whether it be sounds, hashtags, or videos, trends give great starting points to create content. Jumping in early on trends can be a great way to expand your reach further. TikTok will tend to push content that is trending to wider audiences, so be sure to keep up with what is popular and jump on early. Be careful though– hopping on the bandwagon can be ineffective if it feels forced or doesn't align with the brand, so watch what dances you're posting.
Adhere to TikTok Content Requirements
You should post 1-3 times a day at a bare minimum for an organic TikTok strategy. It may seem very intimidating to post that many times throughout the week, but remember that the most successful TikTok videos are 21-34 seconds long. Some requirements TikTok has for its videos are:
File size: The video should be no larger than 287.6 MB for iOS, and 72 MB on Android. For ads, it can be up to 500 MB.
Orientation: TikTok videos are designed to be viewed on smartphones, so vertical video is best; horizontal video is also allowed.
Dimensions: video dimensions should be 1080×1920.
Aspect ratio: The aspect ratio should be 9:16, which is the standard of a smartphone screen. However, 1:1 is also possible but it won't take up the whole screen.
File type: TikTok supports video files in .mp4 and .mov formats. It also supports .avi and .gif files for ads.
Examples
Below are three businesses that have gained a sizable TikTok following, broadened their reach and opened up new opportunities by incorporating some individuality, creativity and boldness into their marketing initiatives.
Adobe
Adobe has over 3 million likes on TikTok and has effectively used the platform to promote its products. Many of their videos are engaging and give their customers knowledge on how to use their tools. They also promote any community initiatives they have, such as their small business campaign.
Takeaway: Adobe has created a series of how-to videos, empowering customers with the knowledge to get the most out of their tools. The company also encourages its community to participate in its campaigns.
Shopify
Shopify makes e-commerce easy for small businesses with its marketplace platform and software. Shopify uses TikTok to promote their products while also creating value for its customers by posting business and productivity tips that cater to its target audience.
Takeaway: Shopify has grown to over 100,000 followers on its platform, and it can continue to create value for its users by encouraging them to add new products or services.
Grammarly
Grammarly uses TikTok to make fun of writing last-minute essays and how its writing assistant software can help. They also do videos giving tips to new graduates starting their careers off.
Takeaway: Grammarly shows how businesses can effectively use hashtags such as #CorporateLife & #9to5 to reach B2B buyers. Their content is informative and relatable, illustrating the value of their product.
How to Get Started
Since TikTok is such a unique platform, you will need to research the type of content you will be posting on the platform and make sure it aligns with your brand and audiences. Consumers can see if an organization is trying to force authenticity. TikTok is a great platform to add to your marketing strategy because it is new, popular, and forces quality content. A seasoned media partner with TikTok experience, such as a B2B digital marketing agency, will help you get off on the right foot. Check out how Noble Studios can help you with your B2B Marketing strategy.