Google's September 2022 Core Algorithm Update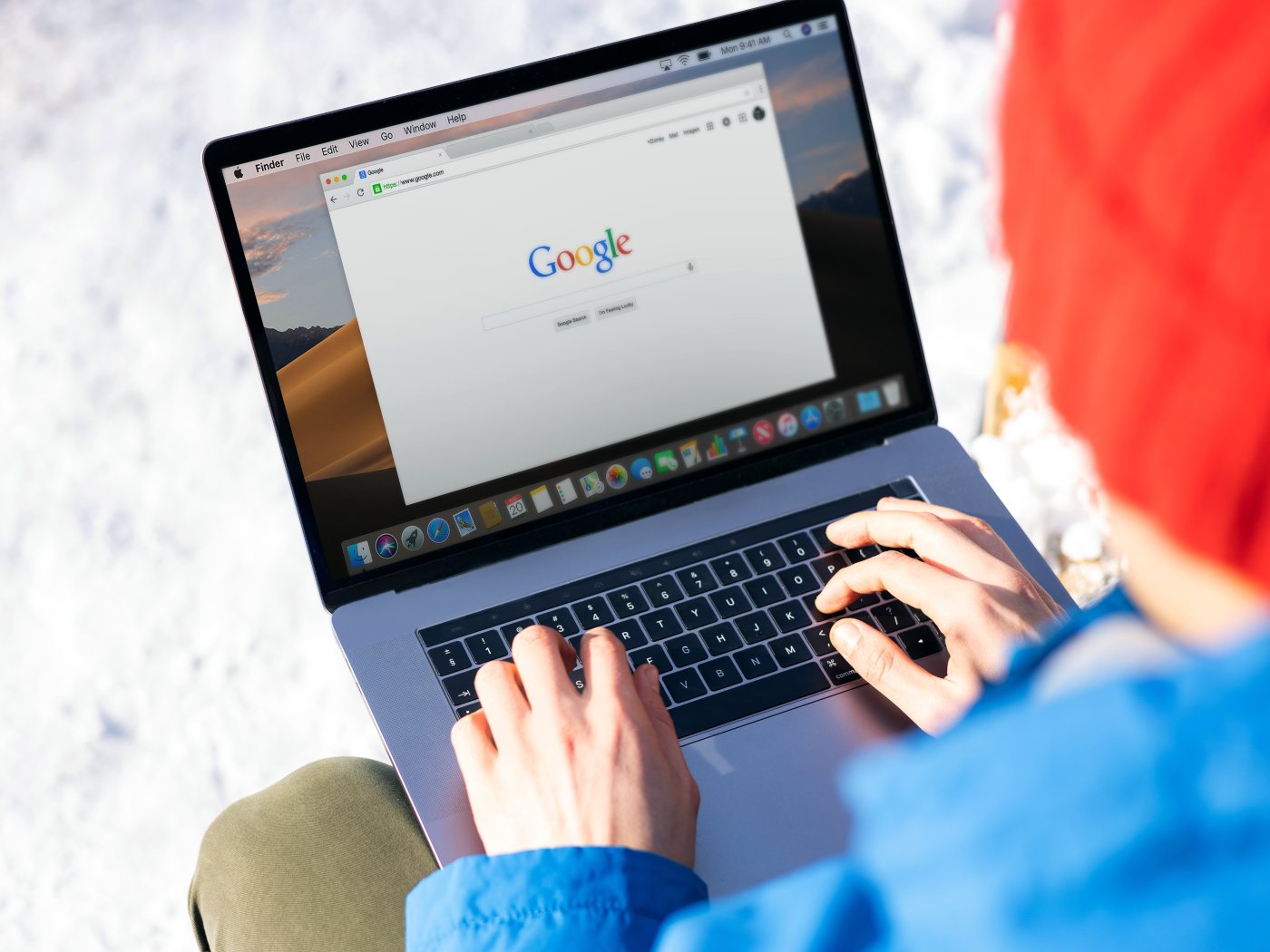 Google announced on Twitter that a September 2022 core algorithm update had begun rolling out. This update will continue to roll out over the next two weeks.
These algorithm updates are normal for Google. The company releases broad-reaching core algorithm updates a couple times each year. They also constantly release small changes to the search algorithm to improve the user experience and better defend against bad actors.
While these changes can have short-term impacts on website traffic, it's important to remember that a strong SEO strategy is built around providing high-quality, relevant and reliable information. Keep that in mind, and your business can weather the SEO storm.
Initial Impacts of the September 2022 Core Algorithm Update
Google has yet to specifically define the intent of the September 2022 Core Algorithm Update. The early buzz within the SEO community, plus changes in Google's tracking tools, indicate that some webmasters' traffic has dropped by 20-60% since this began rolling out.
What is clear is that it is causing substantial volatility in search engine results pages. Overall volatility was in the high range on 9/13/22, the day after the rollout began.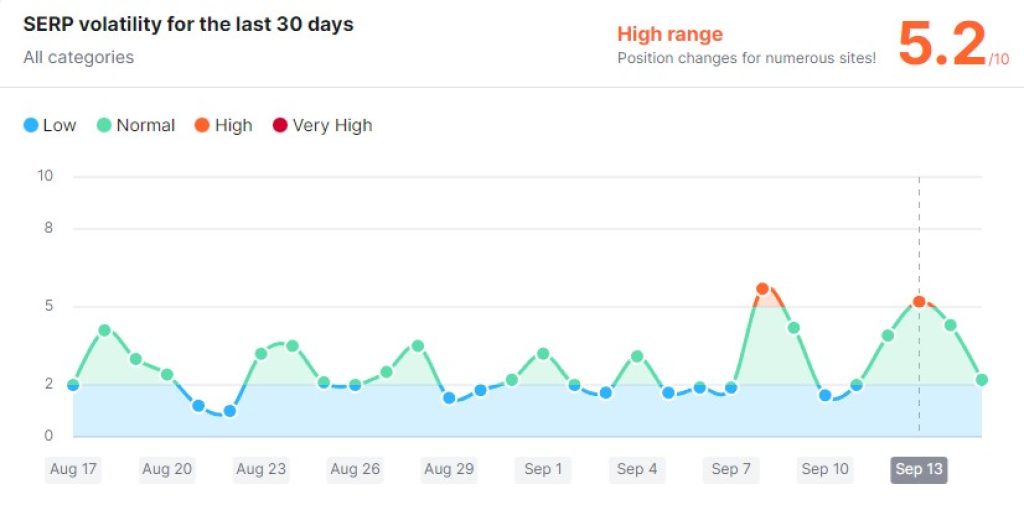 Three categories that seem to be most affected are: news, games and online communities.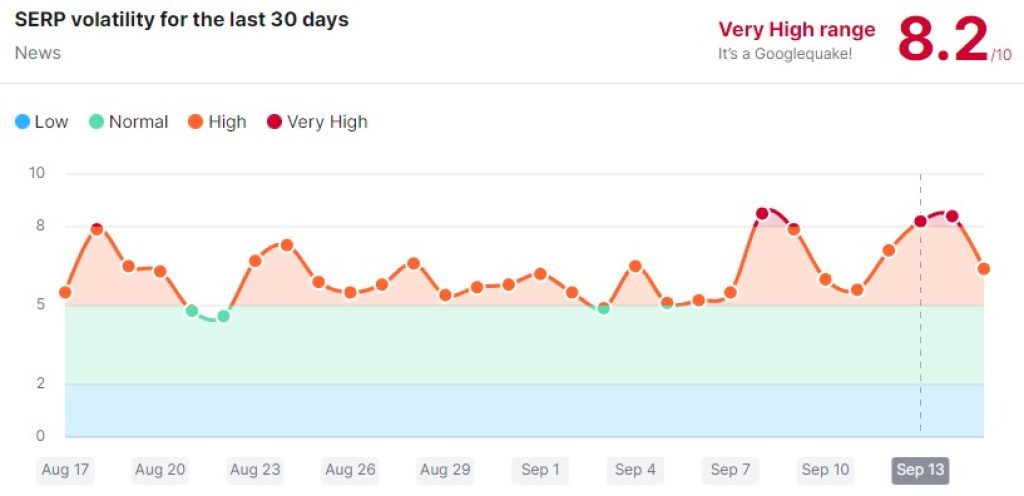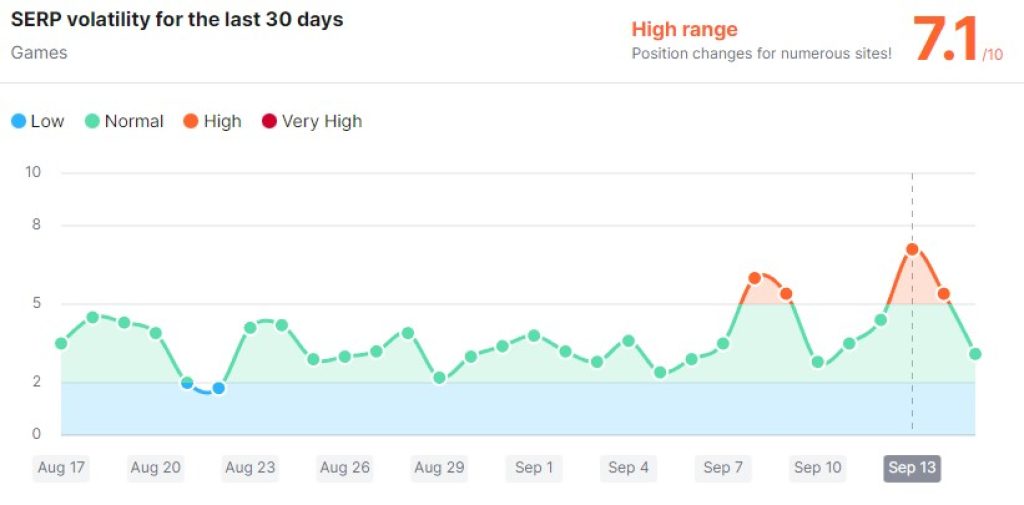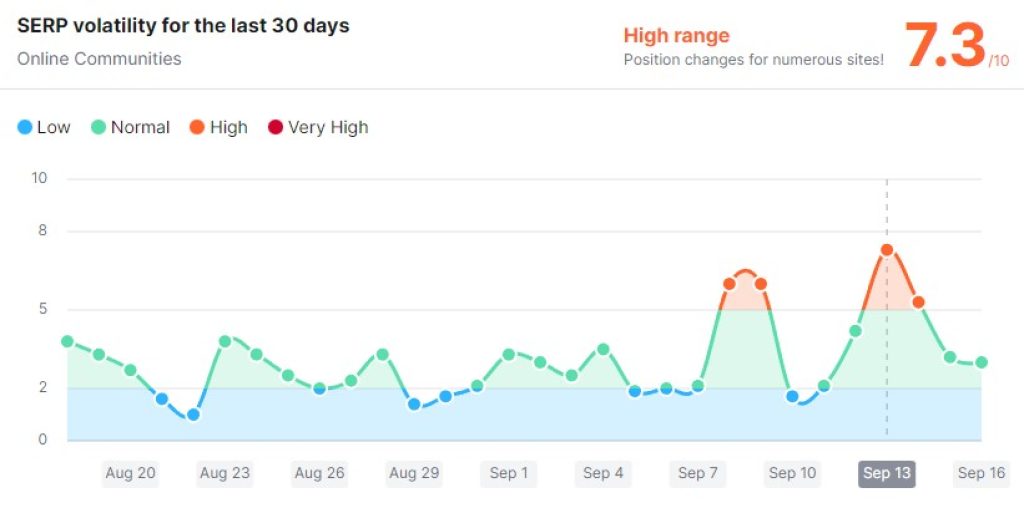 Recent Google Algorithm Updates
While the last core update was the May 2022 Core Update, Google has had a busy couple of months. The September 2022 Core Algorithm Update follows the completion of Google's July product reviews update and August helpful content update, which finished rolling out on Friday September 9, 2022.
The helpful content update targeted sites that were providing a high volume of low-quality, AI-written, unhelpful content in many different topic categories. In comparison, core algorithm updates, like the one released this week, are significant and broad changes whose impacts may be felt across industries, devices, etc.
When it was initially released, the helpful content update had the SEO community abuzz with worry. But, after completing the rollout last week, the impact was pretty minor. SEOs anticipate this was just a small step towards Google's long-term plan of favoring sites that provide content written by and for human users rather than search engine crawlers. September's Core Algorithm Update could push it further along.
Danny Sullivan, Google's Public Search Liaison, said on Twitter:
Without Google's explicit statement that the helpful content update is part of the September 2022 Core update, it may be too soon to know what the impact will be.
What to Do if Your Site is Impacted
Like any algorithm update, some businesses gained more visibility than others as a result of the latest changes. Noble Studios always recommends to make sure to have a strong SEO strategy in place, as well as a content marketing plan. This helps to stay ahead of any algorithm changes that may affect visibility on Google.
If you've experienced traffic or ranking losses as a result of Google's new algorithm update, don't wait for the search giant to reshuffle the deck on its own. Make sure your site has a solid technical foundation, high-quality content and a stellar user experience.
If you can't solve it, it may be time to bring in Noble Studios to help.