B2B Brand Intelligence Insights Tied to Revenue Growth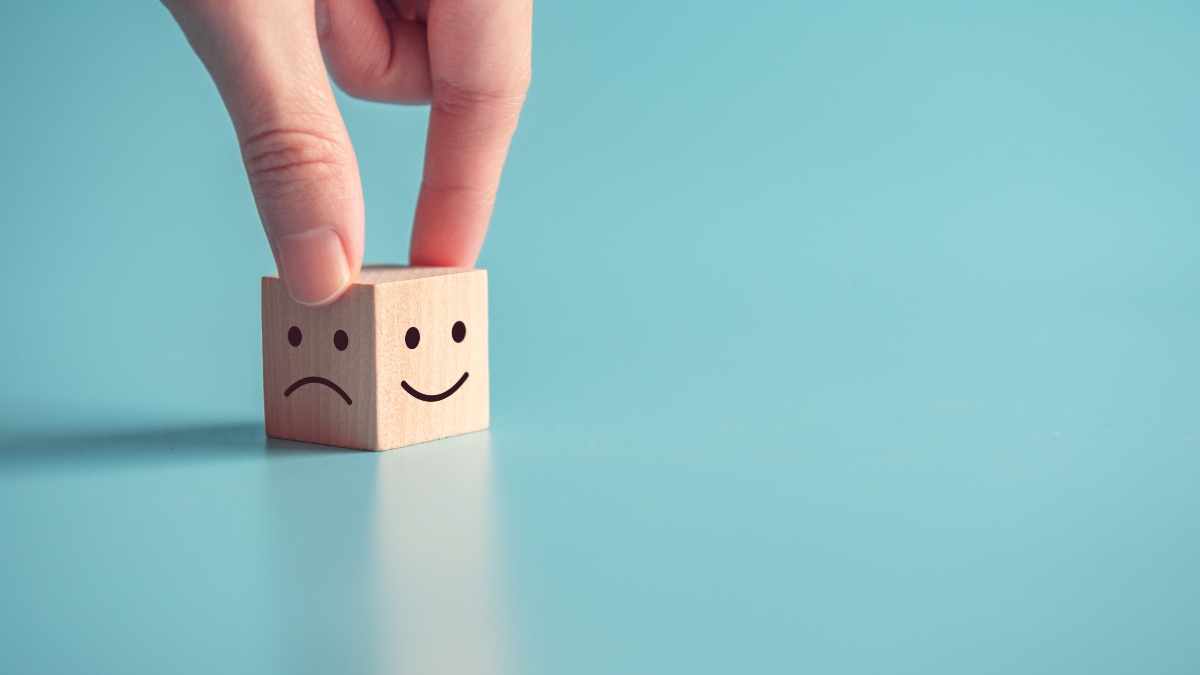 Now, more than ever before, organizations are feeling the pressure to drive growth and respond to a rapidly changing environment all while maintaining a budget. In the midst of setting conversion goals and reviewing performance reports and ROI, there might be one key factor that drives success, brand intelligence.
While you might view your brand as a jumble of colors and logos, it's more important than that. As you know, your brand is the essence of everything your company is, and it is working with every touchpoint, internal and external, from culture to marketing and sales. But a brand identity doesn't just happen. It's an ever-evolving relationship that requires constant monitoring. 
B2B Brand Tracking + Revenue Growth
A recent presentation delivered at MarTech's Fall 2022 Conference by Grant McDougall, CEO of BlueOcean, an AI-powered brand intelligence firm, revealed how B2B brand tracking metrics were strongly correlated to revenue growth. The presentation was based on a BlueOcean analysis of 6,000-plus brands and identified three metrics for B2B brands:
Non-Branded Search
When your customers search for specific keywords, they are communicating what's top of mind for them in terms of their business challenges and pain points. They may not know that you have a solution for them or even your organization's name.
Developing content that meets your client's needs will improve your site's search engine optimization and lead to higher organic traffic. In BlueOcean's analysis, companies that showed positive revenue change were more likely to have a higher ratio of site traffic from non-branded search terms.
How can you improve your performance in non-branded searches?
Develop a content marketing strategy that targets non-branded keywords and provides value to customers at each stage of the sales journey. Helpful content is what both searchers and search engines are looking for and it is the backbone of a successful search engine optimization strategy thatwill allow for a successful SEO presence and drive traffic to the site organically.
Include a search engine marketing strategy for your non-branded keywords. This will help drive more traffic to the site in non-brand searches where you're not ranking at the top.
Customer Reviews
Customer reviews have always been a critical part of the customer experience, and they are becoming increasingly important in the B2B realm. BlueOcean's analysis found that 64% of B2B buyers indicate they want to see at least six reviews before making a decision. The analysis showed companies with positive revenue change over time were more likely to have higher volumes of reviews and review sentiment.
How can you improve your custom reviews for B2B marketing?
Prioritize your voice-of-customer program. Create channels for customer feedback. This will be a critical key in understanding your customer and identifying growth opportunities to improve their experience.
Activate customer advocacy: as your organization's reviews increase, look for ways to hone in on high-value accounts, request feedback for experiences, and encourage engagement. Client surveys are a great place to start.
Employee Support
BlueOcean's analysis showed 75% of companies whose employees showed positive support also showed increased revenue over time. This metric has the strongest correlation of the analyzed metrics.
Employees help to keep a brand stay aligned and hit tangible goals but only do so consistently if they feel positive about their work environment. When employees publicly recommend their workplace or provide referrals, it signifies a strong company culture, a connected brand mission and high productivity.
On the other side of this, unhappy employees can have a negative impact on the organization's brand and company success. BlueOcean's analysis notes, "Dissatisfied employees are more inclined to publicly criticize their own company, meaning that long-simmering issues such as internal disorganization, toxic culture, and miscommunication within the company are rising to the surface."
Along with this, it's unlikely for an unhappy employee to provide positive customer experiences or execute on revenue-generating goals and strategies that your brand depends on.
How can you improve your employee perception?
Ensure employee perception is not siloed from overall brand perception: remaining connected with your company and culture will build your brand.
Activate employee support: treat employee support as brand support. Encourage reviews, award submissions, and highlight employee stories.
Establish employee listening: ensure there is a safe, transparent space for employees to address concerns — to be heard and responded to. This space allows for employees to be heard, empathy to exist and concerns to be addressed.
Identifying the factors that lead to sustained revenue growth is critical. Acting to positively affect those metrics is the next step. From search engine optimization to paid media marketing to content marketing to email marketing better practices for your prospects, clients and employees, Noble Studios can help, so let's talk.