Strategic Marketing in Travel and Tourism: Q&A with Carl Ribaudo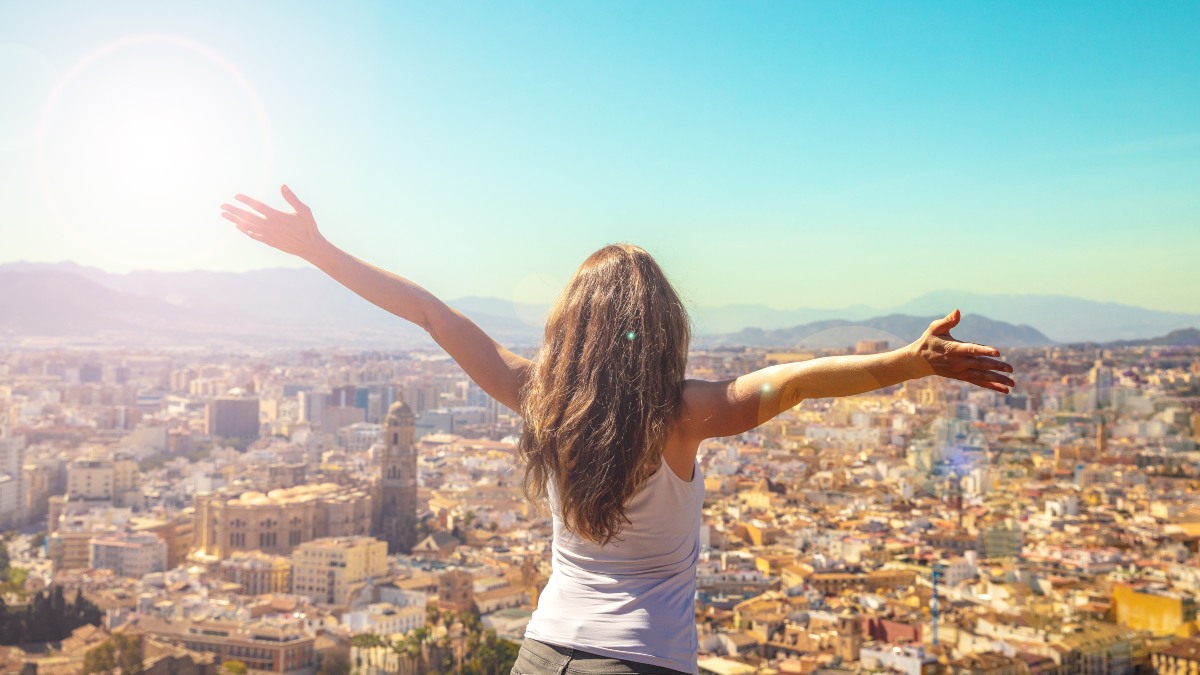 Successful marketing in travel and tourism and strategic planning go hand in hand. The best destination marketing organizations (DMOs) have a vision for their future that balances welcoming and engaging visitors with the destination's community and resources.
We recently caught up with travel industry expert Carl Ribaudo, President & Chief Strategist of SMG Consulting, to discuss strategic marketing in travel and tourism, as well as the real struggles of DMOs in a post-pandemic world. With a background of working on projects for destinations like Lake Tahoe, Mendocino County and Santa Barbara, he knows a few spells that can help a DMO avoid and overcome challenges, stand out in a crowded marketplace and provide a vision for the future.
What challenges do Destination Marketing Organizations (DMOs) face?
One of the most critical issues facing DMOs today is dealing with the resident population. It goes far beyond just getting visitor or resident sentiment. It has to look at making residents a partner in tourism decision-making. The old model of tourism promotion revolved around the DMO and the industry, and to a lesser degree, local government. But as the negative impacts of tourism have added up and negatively impacted residents, they have become incredibly vocal about what they don't like about tourism. And they can put political pressure on the local government.
We've seen that in my hometown of South Lake Tahoe, where residents put a ballot measure together to ban vacation rentals in certain parts of the community, and that ballot measure was successful. Residents continue to make their voices heard. So DMOs that don't consider listening to the community and have to go far beyond just taking a sentiment survey run a significant risk. Intelligent DMOs are shifting to a "resident-centric" approach to tourism. If you think about it, the tourism strategy should have been resident-centric all along, focusing on their passions, local culture and the benefits of tourism beyond jobs and taxes.
Really looking and listening to residents and then leveraging tourism in a more significant way for the community's benefit is a tough challenge for DMOs moving forward. Many DMOs will have to reframe how they add value to a community beyond the hospitality segment to benefit residents in the future.
Are DMOs managers or messengers of a destination?
This is an excellent question. I think the DMOs are trying figure out what they need to do better moving forward.
For years DMOs had a straightforward task to promote the destination. As overtourism accelerated, and COVID came into being, it forced on DMOs a change that had long been coming. Today DMOs are being asked to be destination managers. The problem is that they don't have the authority to manage many elements a destination has.
For example, a DMO has no impact on traffic, crowding, parking, etc., the very issues that cause problems for residents living in a destination. But they often do not have the capability or legal authority to solve those problems. But some DMOs have pushed to be "destination managers," which is a challenging place to be. They create enormous expectations with their community, and often they can't impact the results.
What a DMO can do is manage the tourism components it can control. They have been and can be an effective communication organization. Many DMOs have spent decades building communication channels and platforms to promote a destination.
Now, they can start to educate visitors about the destination, the community and how to travel and behave in a destination responsibly. While they should have a seat at the table within a community, I'm not sure DMOs are set up to manage a destination. In some cases, they may put themselves in a challenging position trying to assume that role while not having the authority and the capacity to manage a destination.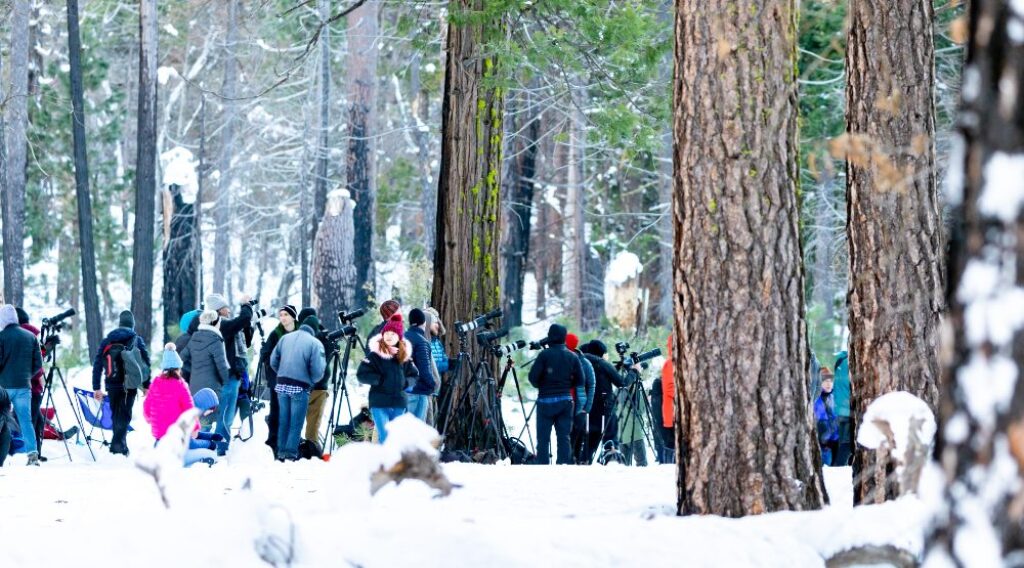 Sustainability plans can be a way for destination communities to address overtourism. What should DMOs consider when creating these plans?
I think DMOs have to be very careful about sustainability plans.
Over the past several years, many DMOs have been oversold regarding their role in sustainability and stewardship in a destination. The destination's ability to implement results-driven sustainability programs relies on many organizations beyond the DMOs. Organizations, including local government, transportation agencies, economic development organizations, law enforcement, community development departments, etc., have a role to play.
The problem is that DMOs have little authority in so many different areas. For example, many outdoor destinations have natural resources managed by State Park agencies, the United States Forest Service, the National Park Service, and other state and federal agencies. The DMO has no control over traffic, congestion, trail maintenance, parking, trail management, etc. They can't implement a reservation system.
Still, if they take responsibility for creating a sustainability plan, it creates the impression and expectation among residents that these things will get done. I did an analysis for the Insight Collective Tourism Think Tank in Denver that I'm a part of, and we looked at a range of sustainability objectives from different destinations' sustainability plans. In the final analysis, the DMO could only implement very few objectives related to communication. Yet many DMOs have decided to become the center of sustainability efforts in their community, creating a very challenging perception if these problems are not addressed.
I recommend that DMOs be a part of that process but not necessarily take the lead. I think you're seeing some DMOs begin to reassess their role in destination sustainability and stewardship. I think they've taken a look around and realized they may not want to be the driver of destination sustainability because they're often held to account for things they can't control.
Social media has played a significant role in popularizing certain destinations, including natural attractions. What approaches can DMOs take to harness interest and brand equity while maintaining careful stewardship?
DMOs need to be very careful of their role in not just promoting natural attractions but in protecting them too. That is a new role for DMOs that has emerged with the advent of overtourism. Overtourism is the phenomenon whereby certain places of interest are visited by excessive numbers of tourists, causing undesirable effects for the places visited. Too often, the DMOs and social media influencers have promoted natural attractions at the expense of educating and protecting those natural assets.
One concept you've shared is "future-proofing with flexibility." What does this mean, and how can DMOs incorporate it into their planning?
I think there are several things DMOs can do to future-proof their organizations. Of course, adaptability is a critical feature that every DMO needs to consider. Can they adapt, or do they think they can adapt to a question every CEO has to answer?
Also, how an organization's culture is set up can make a difference. Can they make quick decisions? Are they creative? Do they allow for failure? Are there layers and layers of approval process to navigate before reaching a decision that prevents a DMSO or organization from adapting quickly?
But I think the essential thing a DMO can do to future-proof the organization, and one that's probably the most challenging, is to be a catalyst for change–not a responder for change. In many destinations, the DMO responds to what the industry wants; in that role, they're not a catalyst for change.
I think the opportunity for a DMO to change is to be out in front of a destination, both from a tourism element and a resident element, and lead and educate for change. If you really want to future-proof your organization and remain relevant, always attack your business model. That takes courage and leadership.
What scenarios will DMOs face in the future?
This is an excellent question that I have spent a lot of time thinking about more and more. I am a big fan of scenario planning for DMOs and destinations and have successfully integrated scenario thinking into the discipline of destination strategy. I think there are several plausible scenarios that DMOs need to consider.
The first is when is the next pandemic? We saw what COVID-19 did–given the global interconnectedness of our world–it's very easy to imagine that happening again with a different virus.
The second very plausible scenario is related to climate change. Many destinations, particularly in the West, have been subject to incredible levels of fire and smoke that have impacted their destination, and some destinations that depend on snow, a lack of snow in some cases has also been a part of that scenario. I think it's smart for every tourism destination to think about the impact of climate change on their destination and whether they're prepared for it.
Finally, I think there's a mindset that has to change with some DMOs. I think DMOs between 2008 and pre-pandemic 2019 had a relatively easy go of it. It was a very stable period to be in the tourism promotion business. Just get your tourism funding, develop your advertising programs and let it rip.
But I think things have changed significantly, and moving forward won't be that easy. The dynamic changes in consumer needs and wants seem never to stop. The increased involvement of residents in tourism in their community only appears beyond the increase. Sectors of the travel industry, airlines, hotels, attractions, etc., are constantly changing almost daily. The DMO has to be prepared for all of this now. It won't be like it was before the pandemic started, as many of these constant changes are out of the control of a DMO.
Should research and analysis be critical for DMOs in building an effective strategy?
I think research and analysis can play a supportive role in helping DMOs build an effective strategy. The problem I see is that DMOs over-rely on research and analysis at the expense of creativity.
There is a reason for that: collecting research data is much easier than harnessing a destination's creativity. It's much easier to hire a research firm to write a report, then hand it over to an ad agency than to develop a process to harness and integrate a destination's creativity. It's creativity that I believe is a destination's most important asset.
I think many people confuse research, analysis, and planning with strategy. Research, analysis, and planning are related to how you allocate resources, and strategy is how you will change the playing field to your competitive advantage. It all starts with approach. If your organization is top-down, research plays a limited role. Too often, research used in this way is descriptive and not exploratory.
Real competitive advantage is developed around creativity and the ability to remake the playing field to a destination's advantage. It takes creativity to reimagine a market, and if your research isn't structured to help you change the playing field, it has limited use. In developing a strategy, research needs to be exploratory to help spark creativity and reimagine a competitive destination framework.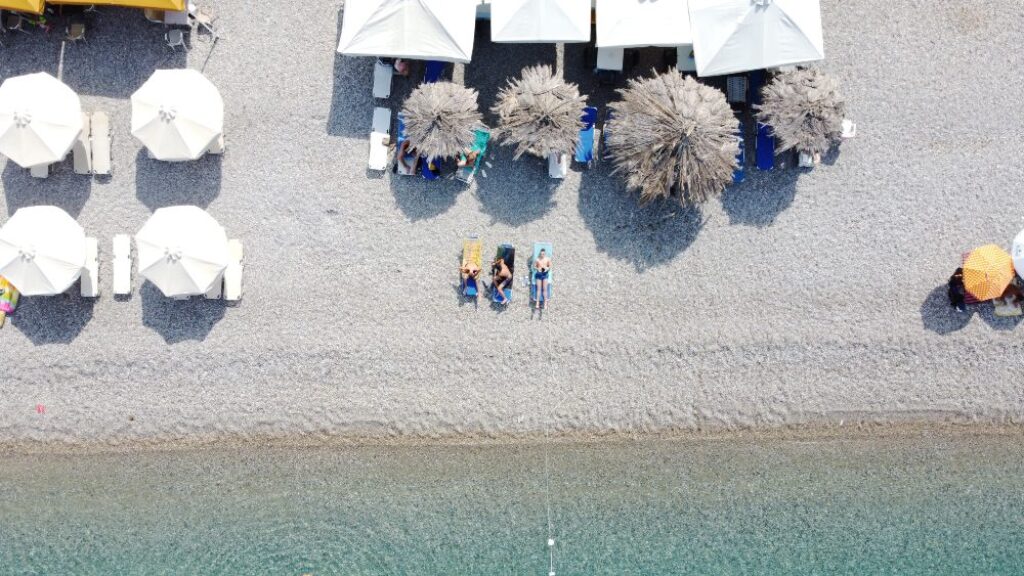 Do you believe content plays a role in brand differentiation among DMOs? 
I think content marketing can play a significant role in differentiating a destination. The challenge is what that content is and the voice that it's presented in.
I think most of the content I see is often a write-up of the things to do and see in a destination, and I don't think that approach goes far enough. I think the real opportunity that content can play, be it photography, the written word, or video, is capturing local culture in a way that tells a story and, in the process, differentiates a destination.
I think the concept of differentiation is, at times, misunderstood. Many often focus on what makes a destination different, and I think the focus really should be on what makes the destination interesting. There is a differentiation trap. It is not what makes a destination different. It's what makes a destination interesting and connects with a potential visitor. It is not about differentiating for the sake of differentiating; it's about differentiating a destination to connect with someone.
Content can be a beautiful canvas to capture unique local culture and tell the story of what makes a destination different. It can, if done well, create an amazing sense of place.
What do you love about travel?
I think I love a sense of discovery when it comes to travel, and I've had some truly wonderful experiences that have taught me a lot.
Discovering a sense of place where you absorb the magnificence of a beautiful National Park, coast, lake or mountain range. Embedding into the culture of a community is always exciting and interesting. Getting to know local and other travelers. I travel on a motorcycle, and I can't tell you how many conversations I get involved in. People were asking me where do I live, where am I from, and where am I going, and those conversations went on and on and on, and each one of them was incredibly enjoyable.
But what I love the most is self-discovery. If you're open to it, there are times when you discover something about yourself, and that's the beauty of travel, and discovery is all of these parts of discovery linked together.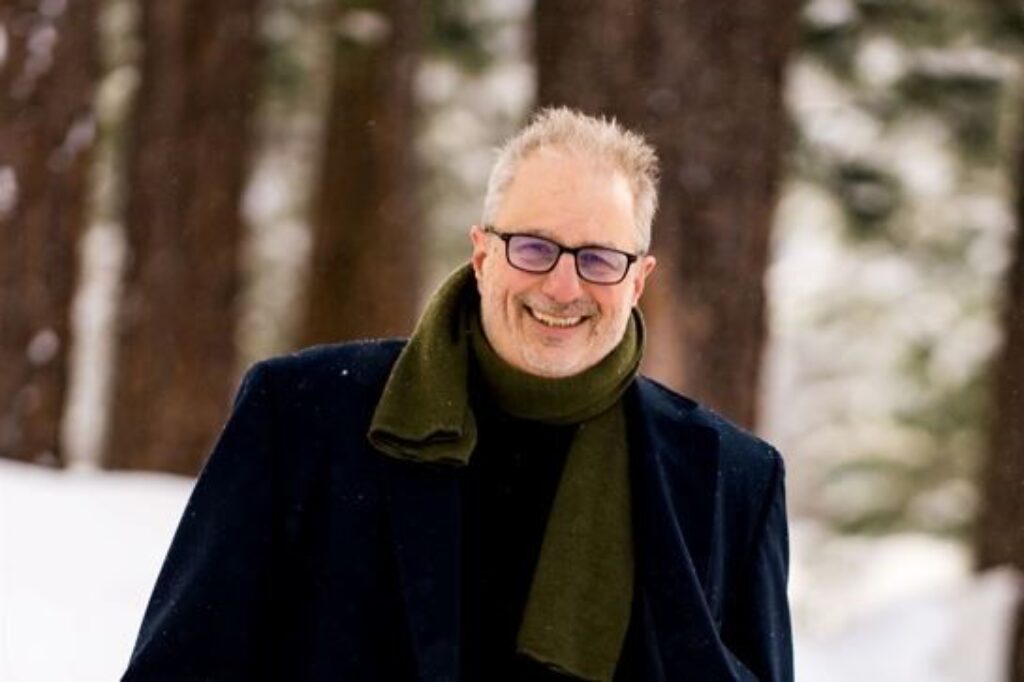 Meet Carl Ribaudo, President & Chief Strategist for SMG Consulting
Carl Ribaudo is an analyst, strategy consultant, strategic thinker, thought leader, and innovator in the tourism industry. He has pioneered the use of economic modeling, scenario planning and asymmetric thinking in tourism and recreation industry strategy development. He has developed and implemented a wide range of services designed to create value and improve the competitiveness of destinations. Most recently, he has developed new strategy ideation approaches for destination tourism that tap into a destination's creativity as a unique competitive asset. He also develops effective change strategies that link a DMO's capabilities to the ever-changing market environment.
​Carl is a writer who has written extensively on business and strategy issues for the tourism industry. As a frequent guest speaker and panelist at industry conferences, he has served on Visit California's Research and ROI Committee and Travel Nevada's Tourism Marketing Committee. Carl is also a partner in the research firm Travel Analytics Group, a founding member of OHV Partners and a strategist in the Insights Collective, a national tourism think tank.
Carl obtained a Bachelor of Science degree from California State University at Northridge. He received his master's degree in Business Administration (MBA) from San Francisco State University Graduate School of Business. He also completed a certificate program at Cornell University in Organizational Change Leadership and a certificate program in Strategic Thinking from Dartmouth College.