Navigating 'The Path To Purchase' for Travelers: Insights for DMOs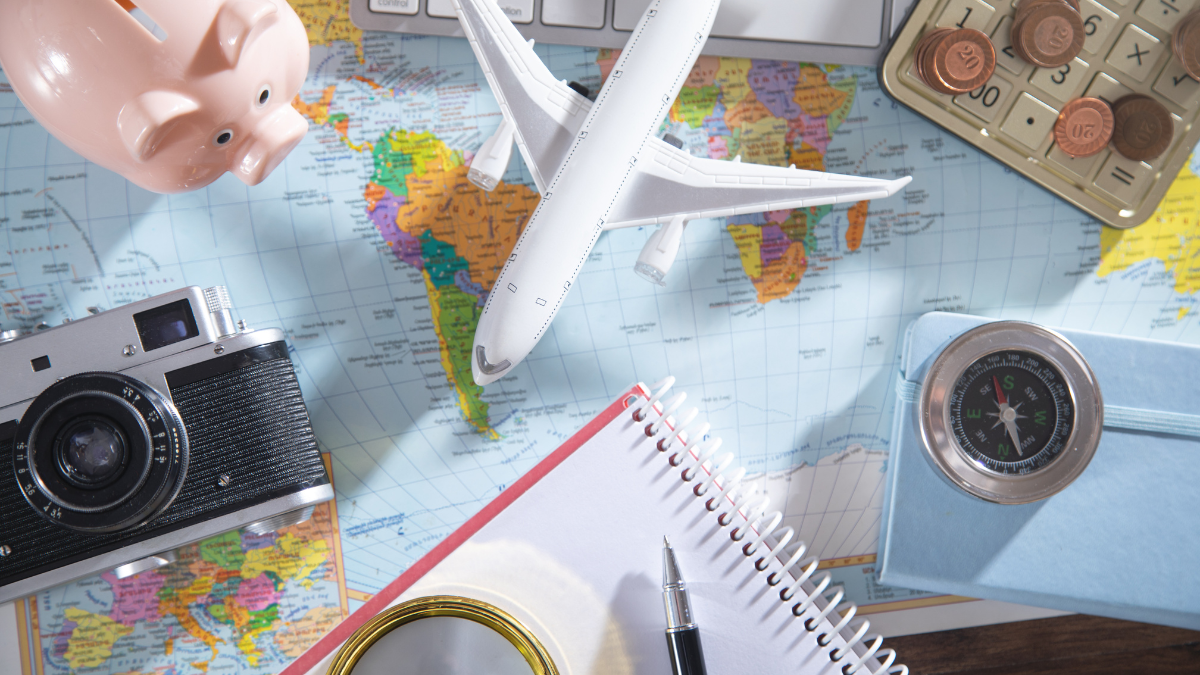 We've all been there – endless tabs open, double checking our calendars, chasing the best travel deal.
Or maybe it was that random post suggested to you about how amazing the Kuta Night Market is to visit. Wait, where is Kuta? How do I get there from here?
No matter how the journey starts, travelers follow common paths to purchase. DMOs can map this journey and help lead the expedition to their destination with more impactful content, more robust loyalty and will stay top of mind when it is most important.
Join us as we walk through Expedia Group's recent "Path to Purchase" survey results together and learn about the report's insights on the twists and turns of the online journey, and how travel and tourism marketing can make an impact.
Understanding the Traveler's Journey
The travel industry has become increasingly fragmented, with online content consumption on the rise, leading to numerous touchpoints for traveler influence and engagement. In this digital maze, understanding the path to purchase is even more valuable for DMOs. Here's why this knowledge is crucial:
Purposeful Strategy Crafting:
By understanding the traveler's journey, DMOs can design marketing campaigns aligned with their actual needs.
Noble Competitive Advantage:
Grasping the traveler's purchasing journey offers DMOs a distinct edge, differentiating one destination from another in the competitive set.
Determined Revenue Growth:
Understanding travelers' decisions ties directly to the bottom line of stakeholders by increasing visitation, hotel nights and in-market spend.
Endlessly Curious Exploration:
The path to purchase is a goldmine for DMOs that experiment, offering constant learning, evolution and innovation opportunities.
Creating Real Experiences:
Aligning with travelers' decisions lets DMOs craft valuable, personally relevant experiences, bridging expectations and offerings while also building trust.
Achieving a Strategic Edge:
In travel and tourism marketing, understanding the journey offers DMOs a unique advantage that helps them stand out.
The Expedia Group Study
Expedia Group's study emphasizes the importance of gaining a comprehensive understanding of travelers' preferences, behaviors and influences throughout their path to purchase.
To achieve this, Expedia Group examined data from 6.5 million daily visitors to their traveler apps and experiences. The study includes both digital data and survey responses from seven countries: Australia, Canada, France, Japan, Mexico, the U.K. and the U.S. It covers various online travel resources, such as airlines, hotels, OTAs, search engines, social media and more.
"The study revealed that nearly half of travelers prioritize getting the best price when booking, and loyalty programs play a significant role in decision-making."
Study Results
The path to purchase varies by country and travel type, with an average consideration window of 71 days and a post-purchase window of 73 days (the time between booking and taking the trip).

The study shows that travelers spend a significant amount of time engaging with travel content before making a booking. On average, travelers view 141 pages of travel content over 45 days leading up to their trip, and this number rises to 277 pages for travelers from the U.S. This content is distributed throughout the path to purchase, with page views increasing exponentially in the days leading up to booking.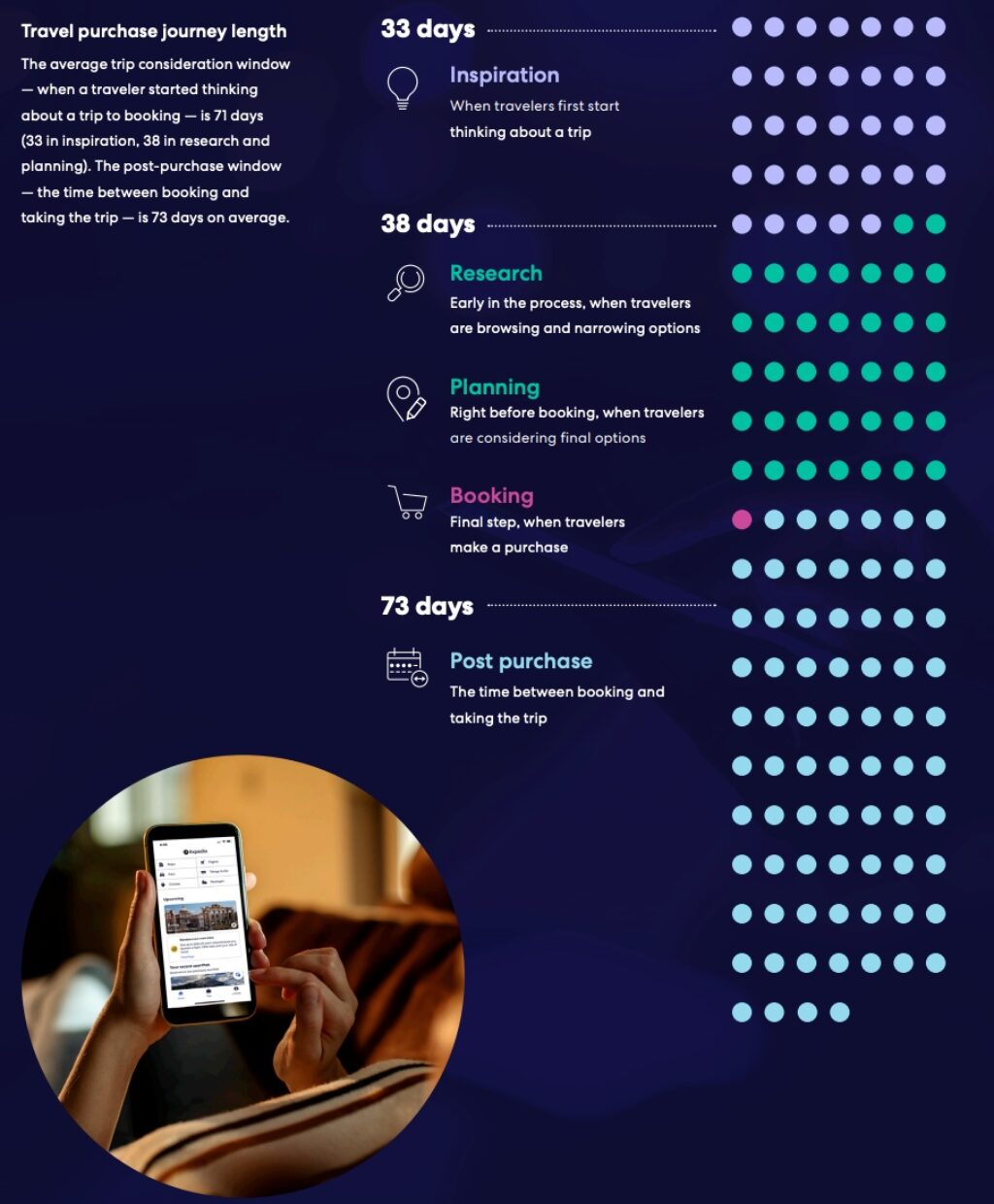 Throughout their research journey, travelers visit various online resources, with Online Travel Agencies (OTAs) accounting for nearly half of the page views. Other essential resources for traveler inspiration include social media, destination websites, search engines and meta-travel websites. Additionally, while OTAs are frequently used for research, travelers often visit multiple websites before making a final booking decision and spend an average of 303 minutes (more than five hours) consuming travel content during the 45-day period.
The study revealed that nearly half of travelers prioritize getting the best price when booking, and loyalty programs play a significant role in decision-making. Advertising significantly influences travel decisions, with 19% of travelers indicating ads influenced their booking choice.
Key Takeaways for DMOs
"The Path To Purchase" study by Expedia Group provides valuable insights into travelers' online booking behaviors and preferences. As the travel industry becomes increasingly digital and fragmented, travel brands must adopt a multi-channel and cross-platform strategy to reach and engage travelers effectively. Here are some brief takeaways:
Stand Out with High-Quality Content
With travelers spending a considerable amount of time on travel content, it is essential for DMOs to stand out from the crowd by delivering visually appealing, informative and competitive content. Maintaining a robust online presence is essential to remaining top of mind throughout the path to purchase.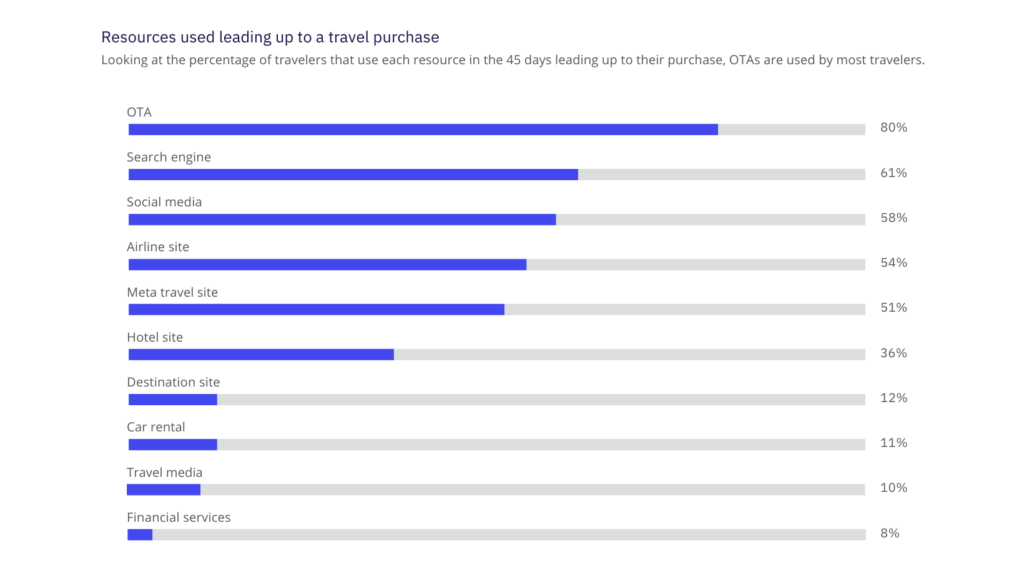 DMOs can leverage the power of social media to inspire and influence travelers. By sharing authentic and engaging content, including user-generated experiences and attractive deals, brands can appeal to travelers' wanderlust and wallets alike.
The Power of Loyalty
The study revealed nearly half of travelers prioritize getting the best price when booking. Loyalty programs hold significance in travel shopping decisions. Travel and Tourism brands should promote their loyalty benefits and/or offer exclusive discounts to attract and retain loyal customers. Understanding regional preferences and tailoring content accordingly can further enhance impact.

Staying Top of Mind Throughout the Purchase Journey
Throughout the path to purchase, various resources play a critical role in influencing their decisions. During the inspiration phase, social media, destination websites and search engines are the go-to sources. Social media platforms, such as Instagram, Facebook and YouTube, have evolved into influential channels where travelers actively seek authentic experiences and recommendations, whether it is a simple weekend overnighter, a globetrotting dream vacation or an extended bleisure travel getaway
As travelers progress through the research and planning phases, their resource usage shifts. They increasingly turn to search engines, meta travel websites, destination websites, OTAs and vacation rental websites or apps to compare options and lock in key details for their trip.
Advertising Inspires Wanderlust and Drives Bookings
Advertising also holds considerable sway over travelers, especially at the start of the journey. Nearly one in five indicated ads influenced their decision to book a trip. To effectively engage travelers, DMOs can showcase aspirational and informative content across advertising, social media and other channels.

To captivate the attention of travelers and ignite their wanderlust right from the inspiration phase to the entire path to purchase, travel advertisers must craft compelling campaigns. This involves showcasing breathtaking locations and enticing experiences, complemented by irresistible deals and clear calls to action. By doing so, advertisers can entice travelers to take the next step in their journey and ultimately lead them through the booking funnel.
Lead the Way for Travelers
Expedia Group's study underscores the importance of a dynamic and holistic approach to engaging travelers throughout their path to purchase. For travel and tourism brands staying top of mind with travelers is crucial. By combining inspiring content across touchpoints, competitive pricing and loyalty incentives, travel brands can make a lasting impression on travelers and turn them into repeat customers.
If travelers are the explorers, consider us the experienced guides ready to lead the way. Fancy taking the journey with Noble Studios? Reach out, and we'll map out strategies to position your destination as the go-to spot on every traveler's list.