The Future of SEO and Content Marketing – A Q&A with BrightEdge CTO Lemuel Park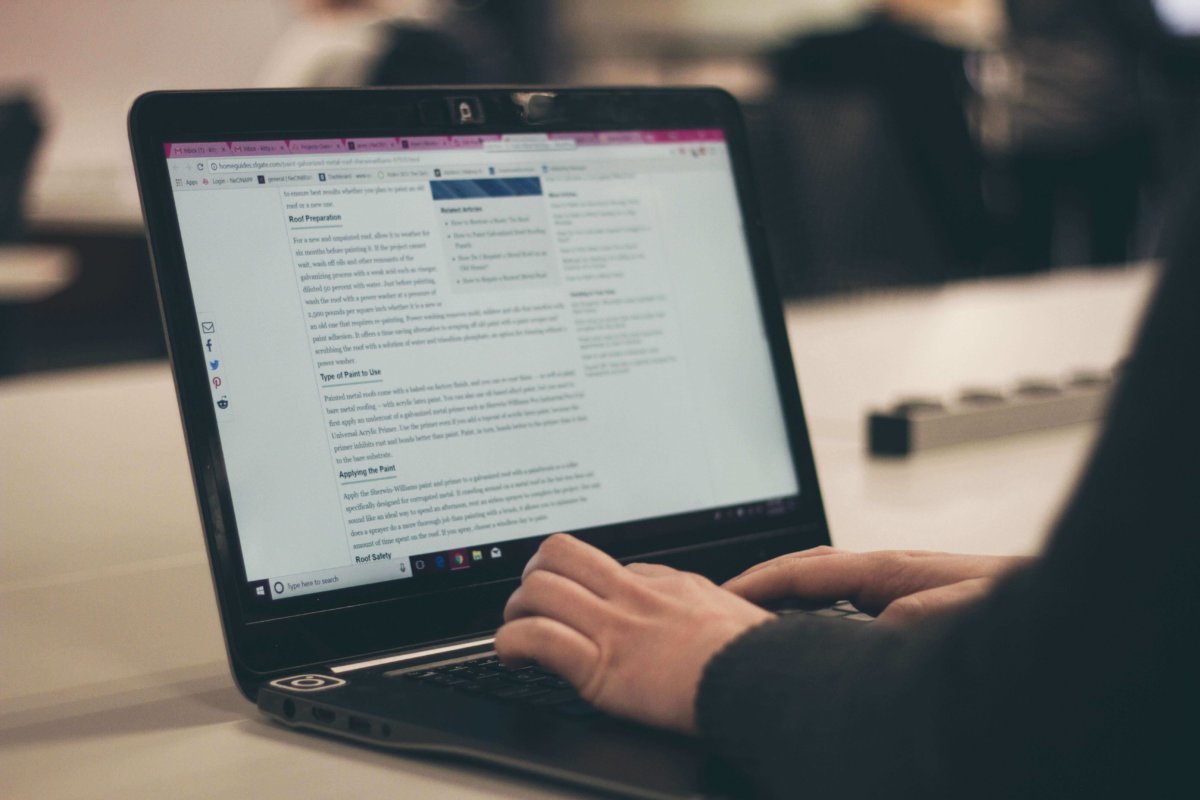 Search Engine Optimization (SEO)
is the epitome of creative digital performance. Yes, you read that right. SEO is creative. It's the intersection of performance marketing, web development, content creation and UX design to create pages Google and other search engines drool over–and that customers actually like engaging with. To help us create mouth-watering, jaw-dropping personalized organic search experiences, we leverage tools like BrightEdge, an award-winning SEO platform that transforms online content into tangible business results like traffic, engagement and revenue.
As a BrightEdge agency partner, we work closely with their team and platform to pull out data and insights that help clients meet business goals as well as identify trends. We had the opportunity to sit down with BrightEdge's Chief Technology Officer, Lemuel Park, to talk about what's next in the world of organic and content marketing and how the platform is innovating for the future of SEO.
What is different about SEO in 2019 than in previous years? Where do you expect the industry to go in 2020?
For me, the exciting thing about being in this space is the rapid pace of innovation and change. I'd like to tell you that when I started doing this over 10 years ago, I knew exactly where the SEO and content marketing space was headed, and the type of company we would become. But that would be far from the truth.
While the principles of good SEO have held true for years, the actual practice is evolving in amazing ways. Same with the opportunities that are available to forward-thinking businesses.
At the end of last year, we predicted that the world of SEO and content marketing in 2019 would include two major themes: first, understanding your customer in real-time and in-minute detail, and second, using artificial intelligence and machine learning to mine data, improve efficiency and scale. These predictions are bearing out. There has been an industry shift towards real-time SEO: understanding your buyer's experiences, needs and wants, and how well you're serving them at this moment. And AI-driven automation of SEO is no longer futuristic, it's actually going mainstream. We now have software that can analyze this massive amount of data produced by customer interactions, and make smart recommendations for performance improvement.
Not long ago, these things were hopes on the horizon. Going into 2020, I believe they will be commonplace and even expected.
Google had a Core Algorithm update in both March and June of 2019. How has this changed the SEO landscape and how should companies and agencies adjust their approach moving forward?
So, leading R&D for an SEO platform, I get asked this question a lot. The truth is our innovation plans don't change with algorithm updates, and I believe that neither should our customers' marketing strategies. It's true that if your performance takes a hit, you need to identify why this may have occurred, and what optimizations you can make to counteract the drop. Our Head of SEO and Growth, Erik Newton, wrote an excellent blog post about how to do this in response to the March core algorithm update that you mention.
[headline section="think"]"Don't reproduce the content everyone else has if you're not improving on it."[/headline]
Since you can count on Google continually updating their algorithm, rather than being reactive, what you can do is follow a set of consistent best practices, and really these are intuitive and what Google advocates in the first place. Focus on creating high-quality content. Whatever areas exist where your knowledge and expertise is authoritative, deep and relevant to your customers, share that insight with rich content. Don't reproduce the content everyone else has if you're not improving on it. Promote your content across channels. Give a great experience on your site, with strong UX and site performance. If you follow these practices you'll have the edge over competitors who may be in a reactive mode.
SEO vs. Content Marketing: What are the similarities and differences between these two disciplines and how can a marketer leverage both to achieve the results they're after?
Organic search is really the voice of the online customer – telling you and really showing you exactly what they want and what experiences they value. So, therefore, SEO helps marketers understand their opportunities to better serve their customers with great content. Another way to say this is that organic search drives the content that fuels other marketing channels, and it does this efficiently. With SEO, you have data to define your customer personas, to map out their journeys and develop messaging and deeper engagements with them across all channels.
What is the single most effective SEO technique you would recommend to someone wanting to improve the results they are getting from organic search?
I have to choose one?! I would say it's critical for any business to have a formalized SEO model throughout the process of content development. Starting with real-time research of topics and trends, up through optimizing your content to speak clearly to the right audience in the right time and place. I guess that's more than one technique. How about speed? You can't compete without it. Your site, your analysis, your optimizations must be fast.
Do meta keywords still matter? Should they be used?
The meta keywords tag itself? No, that one doesn't really matter. But meta tags, in general, are still very important, titles, descriptions and so forth. Selecting the right keywords is still a powerful signal to both your target audiences and the search engines themselves as to what your content is about and why they should visit it.
What is a question you always believe should be asked when approaching SEO but is often overlooked?
A big question that often gets overlooked in my experience is: Who in the organization needs to be on board with our SEO efforts? Organic search success requires support across the organization; SEO can't be an island. We need IT, web development, communications and marketing, and product. You also need the buy-in of the C-suite, and to speak in the language and metrics that they care about. It can't be technical jargon and an isolated discipline.
[headline section="think"]"We've always believed that in order to be successful, we need to bring SEO closer to the business metrics that matter, for example, revenue and conversions."[/headline]
SEO is often a science of correlation and not causation. How can organizations prove the value of their SEO efforts in comparison to email, paid media and other channels that are more straightforward to track?
This is a favorite topic of mine. It's always been a big part of our mission at BrightEdge, so it's near and dear to our hearts.
We've always believed that in order to be successful, we need to bring SEO closer to the business metrics that matter, for example, revenue and conversions. And there is the perception that SEO is not straightforward to track and measure, but this is actually less and less true in my view. Many marketers still aren't confident they can quantify ROI from the channel, but most CMOs realize the importance of this and are investing more in marketing analytics and attribution.
Look, organic search is the largest traffic-driving channel. With today's MarTech, you can readily bring together the right metrics to measure opportunity and impact from SEO. Yes, you need a sound attribution model that works for your business, but in the highly fragmented digital customer journeys that we see today, this need exists across your digital channels, not just organic search.
So the tracking really isn't the problem; we have clear reporting capabilities. It's about getting buy-in in your organization. How do we do that? Start by demonstrating that SEO drives revenue, conversions and traffic in web analytics. Look at the importance of SEO for brand awareness and visibility, and how it helps us understand the demands of our customers, and attract and convert them online. Now you just have to be able to size up the value of the market and the size and strength of your competition, and you're ready to define the potential return.
Your products are always on the cutting edge. How do you see the BrightEdge product evolving in the future to keep up with recent changes in the SEO industry and empower marketers?
First of all, I really appreciate that! And I want to thank Noble Studios as well for being such a strong partner over the years and making use of our cutting edge products.
This harkens back to an earlier question – what is different about organic search today, and what are we excited about in terms of new innovation in the channel? We want to push SEO and content marketing forward into the future, not just keep up with industry changes. Right now that means offering real-time data and optimization, and smart automation.
Is there any "insider" information you're willing to share about what BrightEdge has up its sleeves? Any exciting product updates or launches?
Always! It's already been a big year of product rollouts for BrightEdge, and if anyone would like to get a look at some of the innovations I've been talking about, we're always available to demo them, or if you're already a customer our customer team can consult with you. In terms of insider information I can share here, I can say that we're investing heavily in the areas of Instant data, vertical search, and machine learning-based optimization that actually works with the existing infrastructure of your website. We have our Share19 Conference coming up in New York City on September 19, 2019, when we'll be making some product announcements we're quite excited about.
Editor's Note: Members of our Performance Marketing and Client Engagement teams will be onsite at Share19. We'd love to connect with anyone else in attendance!
What is your favorite feature within the BrightEdge platform and why?
My all-time favorite is the Data Cube. We are proud to invest in the leading research index of keywords and content for our customers. However, my current favorite would have to be Link Equity Manager. It doesn't hurt that we call the product "LEM" for short, which is also, of course, short for Lemuel, my name. Pure coincidence, of course. Anyway, Link Equity Manager uses AI and our big data sets to optimally distribute your website's existing equity, give users a better navigational experience and lift up the performance of pages that are close to performing in Google but not quite there. It's so exciting to see the power of machine learning automation unleashed on a website in a way that is purely additive and expanding on top of the great work our customers do in SEO every day.
For an organization that is considering subscribing to BrightEdge, what is the greatest value clients receive from the investment?
I would say we help make your customers' online experiences meaningful. This is our company vision.
To go deeper, the value depends on where your organization sits in its journey to digital maturity. We work with customers who are just putting the foundational pieces in place, and making that first real investment in high-quality content and organic search as a channel to increase their revenue. Then we work with customers who already have a high performing SEO program in place, but need a consistent workflow and way to execute and measure SEO across their company. And then some of our largest customers look to MarTech like BrightEdge to keep scaling, and to satisfy their culture of data-driven testing and innovation.
But the fun part is that pretty much every company has a ton of upside in organic search.
---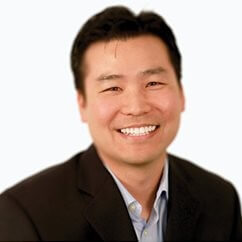 Lemuel Park
Lemuel is the founding CTO of BrightEdge. He brings 10 years of industry knowledge and experience in building enterprise-class solutions for the largest companies in the world. Prior to BrightEdge, he was a manager at Ernst & Young where he led IT and security consulting projects for Fortune 100 companies across multiple industry sectors, including high-tech, financial services, health care and insurance. Lemuel and his team have been responsible for dozens of SEO innovations over the years and hold numerous patents for technology such as Search Share of Voice and Search Opportunity Forecasting. Lemuel holds a bachelor of science degree in electrical engineering and computer science from the University of California, Berkeley.