Noble Studios CEO to Speak at Destinations International's 2019 Annual Convention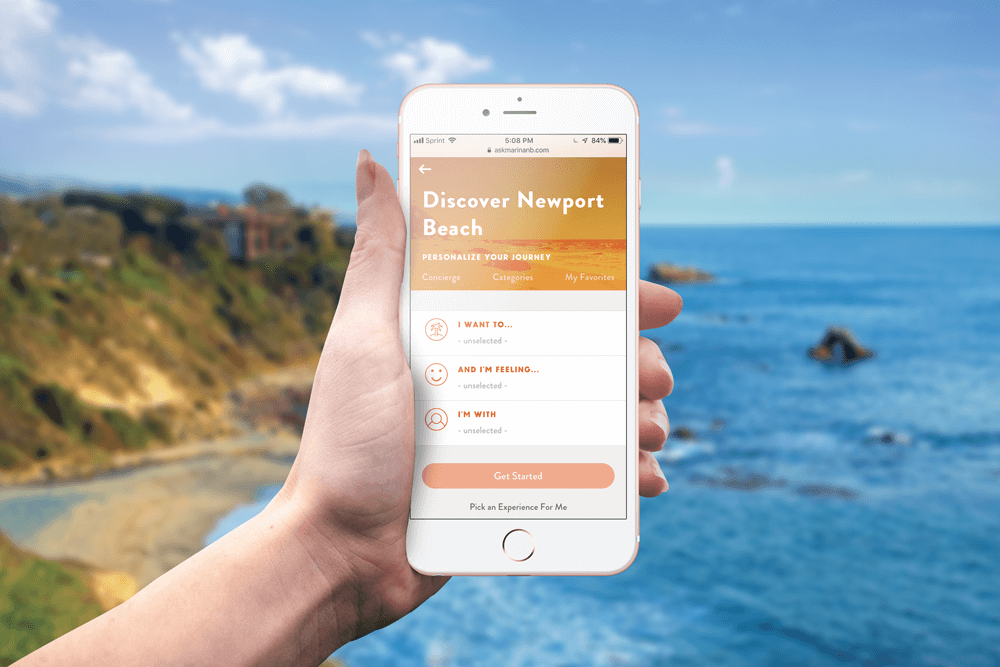 At Destinations International's 2019 Annual Convention, Noble Studios CEO and Co-Founder
Jarrod Lopiccolo
will take the stage to discuss how travel and tourism brands can leverage new technologies to provide personalized digital concierge services to travelers.
To illustrate his story, Jarrod will be joined by Senior Vice President and Chief Marketing Officer at Newport Beach and Co. Doug McClain. Together, they will showcase the progressive web app, Ask Marina. This session, titled "To App or not to App? Creating the Destination Digital Concierge of the Future," will take the audience through the planning process from development through launch and promotion. Jarrod and Doug will provide a blueprint for other destinations to adopt this new technology and create a more scalable extension of their digital visitor services.
As a progressive web app, Ask Marina utilizes the latest browser technology to create a mobile web experience with app-like functionality. Ask Marina allows Newport Beach visitors to get personalized in-market recommendations by answering a few simple questions about their travel preferences. With location sharing turned on, content is dynamically updated based on the neighborhoods the user ventures through. Marina acts as the ultimate local guide to help tourists discover everything the Southern California beach town has to offer.
Over the last 16 years, Lopiccolo has grown Noble Studios into a leader in digital marketing for the travel and tourism industry, working with clients such as Yosemite, Travel Nevada, Tahoe South, Visit Dana Point, Santa Monica and The Islands of Tahiti. He is thrilled to share more than a decade's worth of insights at the convention.
Destinations International's 2019 Annual Convention will take place on July 23-25, 2019, in St. Louis, MO. Jarrod and Doug will be speaking at 10:15 a.m. on Wed. July 24. Learn more about Destinations International's 2019 Annual Convention on their website.