giving back, the noble way
Doesn't It Feel Good to Give?
This year's edition of Noble Deeds is a special one: we've chosen Nevada CASA and Northern Nevada RAVE Family Foundation as dual recipients for 2023.
Now, we're asking for your help. Can you do us a solid and pitch in $10 to the nonprofit of your choice below? That's just one dollar for each year Noble Deeds has been helping out charitable organizations across Nevada.
We appreciate you!
Nevada CASA Association

CASA serves as the voice of abused and neglected children across the Silver State. By appointing court advocates to help these children navigate the child welfare system, CASA is changing lives for the better in every judicial district in the state.

Donate

Northern Nevada R.A.V.E. Family Foundation

Since 1995, R.A.V.E. has made a difference in the lives of families with special needs children and young adults across Nevada by providing respite care and other vital services. Charitable giving contributions are gratefully accepted and humbly appreciated to help out our partners at R.A.V.E. You can also donate via SMS (Text) Message through your phone! Text the word GIVE to 1-775-210-7800

Donate

Tahoe Rim Trail Association

The Tahoe Rim Trail will always hold a special place in Noble's heart, as it was the inspiration for Noble Deeds a decade ago. This group of volunteers dedicate their time and energy to preserving one of the world's most awe-inspiring trails — and they sure would appreicate your help.

Donate
Thank you!
By helping those who help others.
Thank you so much for considering helping our friends at CASA, R.A.V.E. and the Tahoe Rim Trail! It's efforts like these that keep the spirit of Noble Deeds alive all year-round.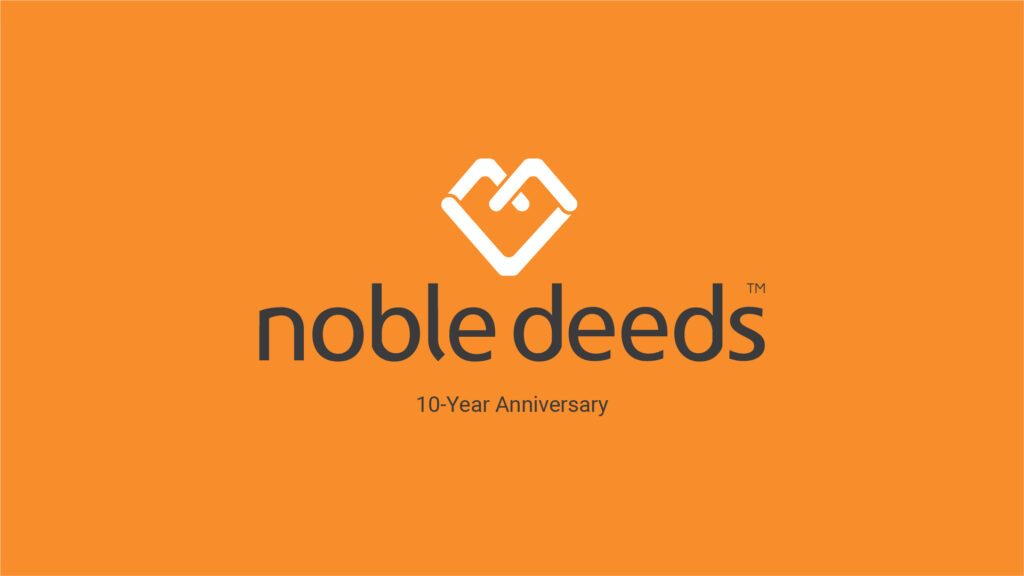 past deeds + more
Creative Digital Performance With a Giving Spirit
Look through the highlights of how we've helped nonprofit organizations over the years.
All Case Studies
the reviews are in
" This new brand and website will help us create a national movement to inspire millions of students, teachers and community members across the country to love and care for our planet. "

Co-founder,

Green Our Planet

" They put forth a high level of effort to understand our vision and values from the beginning. That's why almost all of their ideas landed the first time around. They put in a ton of research upfront. "

Communications Manager,

Humane Society

" The quality of Noble Studio's work was phenomenal. Our website is beautiful… The video still gives me goosebumps every time I watch it. The website is so easy to use because all the information and resources are accessible.  "

Executive Director,

Crisis Support Services of Nevada

" In the 20 plus years that I have been running nonprofit organizations, I've never run across a group of philanthropic superstars like those at Noble Studios. "

MPA, Executive Director,

CSSNV