Meet the Team of the Noble Studios Las Vegas Digital Marketing Office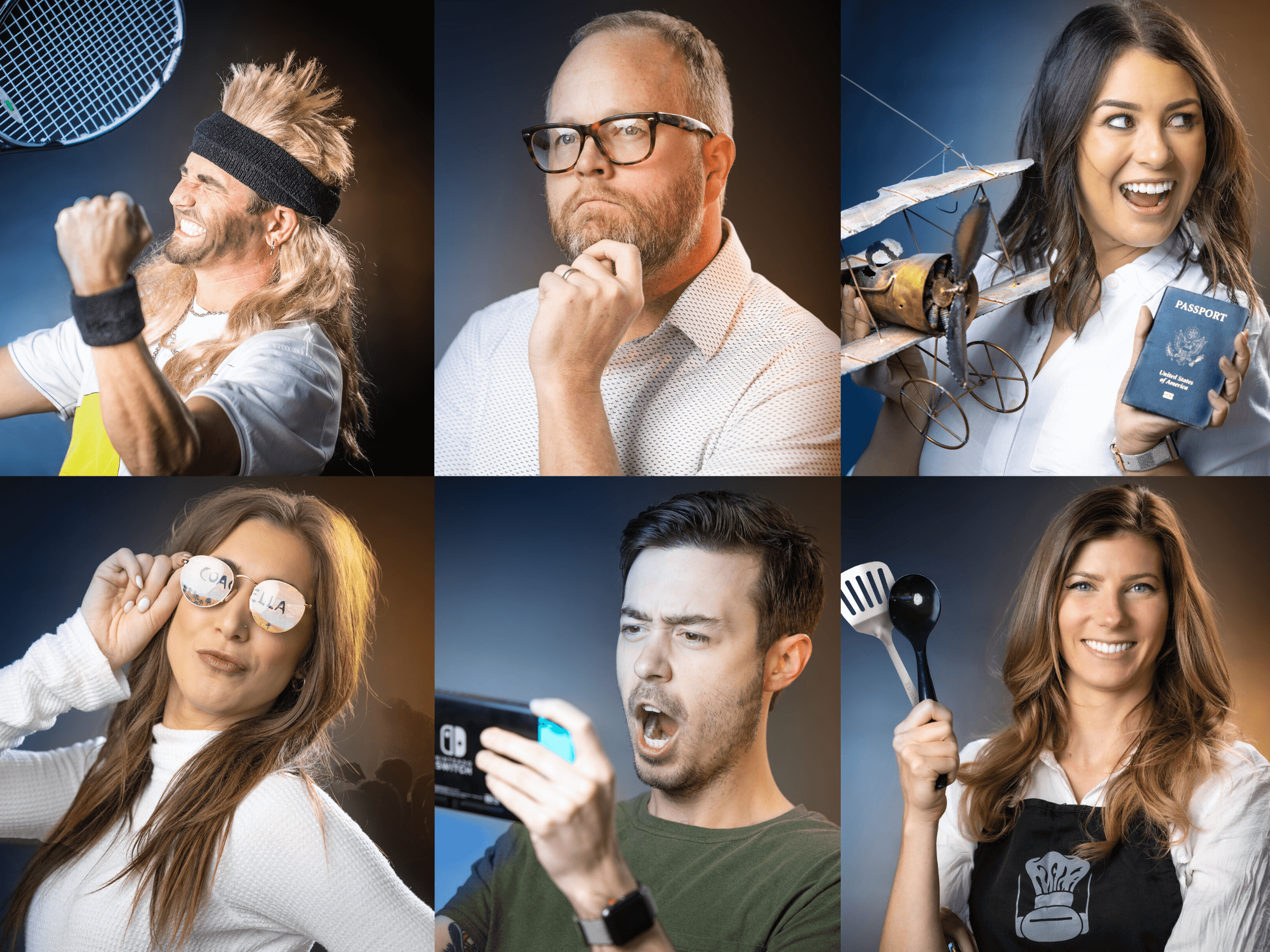 Things are heating up in the southern Nevada digital marketing scene! As we've shared recently, we've broadened our footprint and investment in the state of Nevada with our Las Vegas digital marketing office expansion.
The increasingly diversified city of Las Vegas is a premier tourist destination that provides access to clients and talent across the globe. It also just so happens to be the hub for our growing portfolio of clients in the travel and tourism, B2B, education and health and wellness industries. Additionally, we're confident that if any city can bounce back from the disruption of a global pandemic, it's Las Vegas.
With our widened reach across the state of Nevada, we'd like to share with you the masterminds behind the impressive output of our Las Vegas office.
Noble Studios Announces Team of Las Vegas Digital Marketing Agency Leaders
Leading our Las Vegas office is B.C. LeDoux, chief creative officer and managing director. B.C. brings two decades of creative experience in leading teams and developing creative solutions for international, national and regional brands including Atlantis Bahamas, Hard Rock International, Nevada Commission on Tourism and many more. B.C. has led our team in tailoring and developing brand strategies, messaging, content creation and campaign concepts that have won countless local, regional and national marketing and advertising awards.
"While I grew up in the woods, I've become a desert rat over the last 14 years in Las Vegas. There's something magical about the desert. It's an endless playground for hiking and mountain biking. Add in some world-class restaurants, the Golden Knights, a community filled with solid people from around the country, an airport that gets you all over the world easily and a million available tennis courts, and I absolutely love this place," says B.C LeDoux.
Senior Digital Marketing Manager, William Crozer, brings over 20 years of digital marketing experience in the hospitality and tourism industries to our Las Vegas office. William works with many of our Las Vegas clients like Papillon and BeaverFit USA while also supporting our U.K. team as necessary. Day-to-day, William is helping these clients execute and manage digital advertising campaigns, identifying digital marketing efficiencies through both technical and creative approaches, AND helping Noble kick ass and take names in the southern part of the state.
William says, "For me, it's family. My wife is a 4th generation Las Vegan so there's always someone hanging around the house. I also love that Vegas is Western Civilization's last original city, and don't tell New York or San Francisco, but the country's best restaurants are here too!"
Regina Hogue, Project Manager and Office Manager, of our Las Vegas office, has nearly a decade of experience in building and growing start-ups such as EaseCentral, Hosho and TraceHop in the SaaS and Cybersecurity industries. Regina works daily to improve and exceed our clients' project experience by strategically implementing pain-free solutions. You can catch Regina working on clients like Zovio, Ashford, ASNY, BeaverFit and BeThink.
"What makes this city home are the lifelong friends I have made. I call them my 'framily.' I have had so many unforgettable/forgettable memories in Vegas, and I look forward to many more," says Regina.
Client Success Manager, Kristen Solan, brings years of public relations, management, retail and agency experience to our Las Vegas digital marketing office. Kristen is invested in our clients' every want and need, excited to deliver strategic solutions that drive results. She solves clients' challenges with the help of our team of digital marketing experts. She's also passionate about ensuring Noble's better practices are represented in everything our team achieves with clients like BeaverFit, ASNY and BeThink.
"There's no better place for me than a city that refuses to be told what to do a by a clock. There's more time for family, restaurants, hiking and living life to the fullest," Kristen tells us.
Cody Craft, is a seasoned Creative Designer that has spent his career helping travel and tourism companies such as casinos, hotels and museums with everything from logo and brand development to campaign conception, motion and video, and interior and signage design.  As an out-of-the-box thinking Creative Designer at Noble, Cody creates connections between brands and their customers for clients like Travel Nevada, Santa Monica and Ashford University.
For Cody, it's all about the roots, "I'd say the friends and connections I've made are what makes Las Vegas home for me. Moving around so much, I never felt grounded. Living here now over a decade, 13 years to be exact, feels like home."
Originally part of our Reno office, Digital Marketing Specialist Valerie Brain was eager to grow and be a part of our Las Vegas team as the next step in her career. Val has years of experience in SEO marketing as well as SEM, social media and email marketing from her time at Molten USA and UC Davis. She currently crushes performance marketing goals while developing advanced SEO and email marketing/CRM strategies for a growing list of clients in the healthcare, education and fintech industries.
Newest transport Val says, "Although I'm new to Vegas, I already feel right at home here. I'm lucky to have friends and family here, so I'm already surrounded by loved ones. For me, home has always been about the community around you, not a spot on a map. Plus, I'm already loving the great food and exploring the beautiful desert here."
It only makes sense that our Las Vegas digital marketing agency extension has a team full of seasoned brand, SEO and digital marketing experts in our corner as we broaden our impact on Southern Nevada. With full-service digital marketing offices in Reno, San Francisco, Las Vegas and Bristol, England, we're dedicated to providing next-level digital marketing services for our clients.