Noble Studios Celebrates 17 Years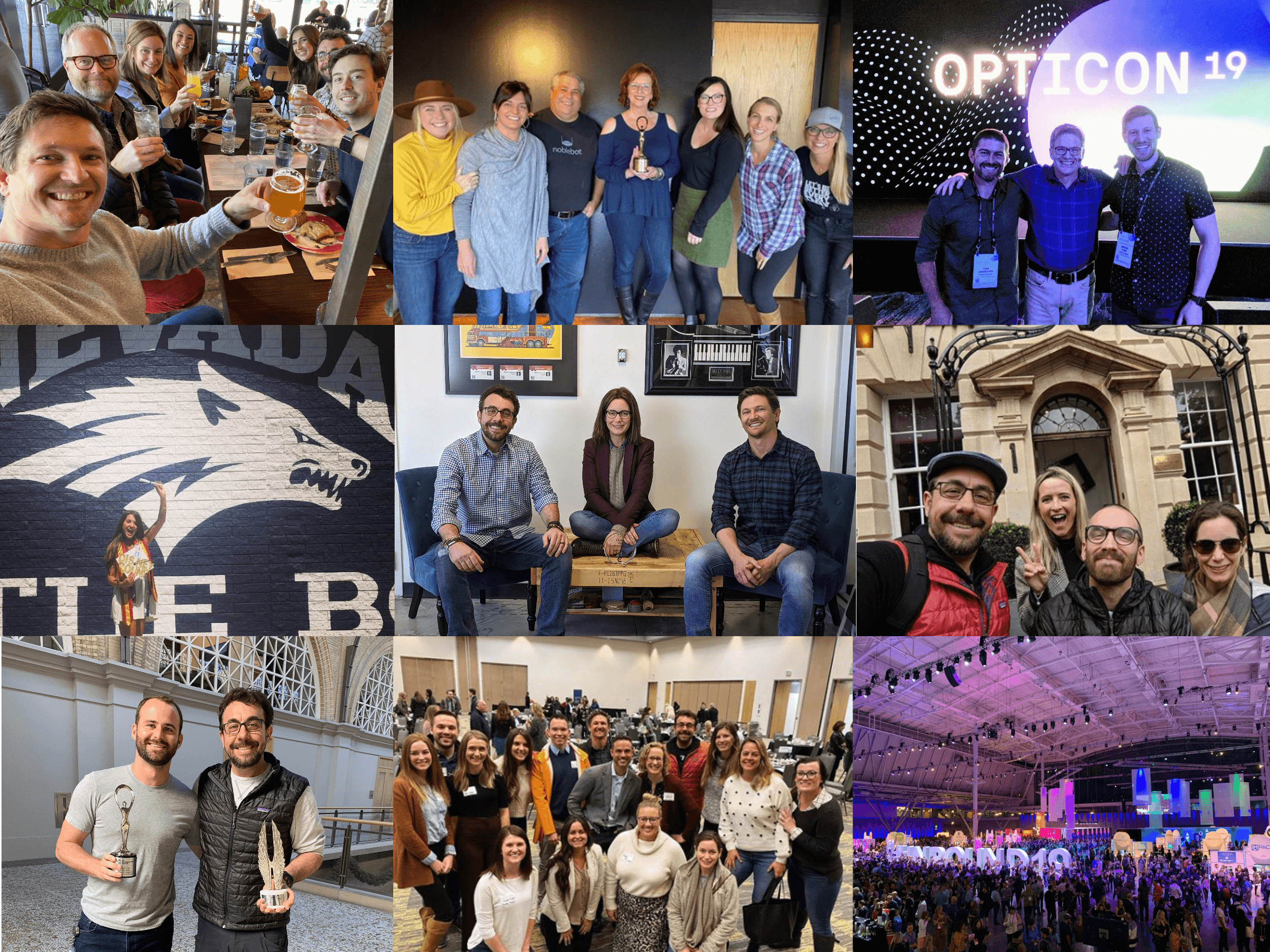 Today marks Noble Studios' 17th birthday celebration. Woohoo! While it may be the birthday that usually gets little attention between driver's license and adulthood, we're excited to celebrate and throw a virtual party right here on the blog.
Virtual Party Time
For us, 17 was a great year (even if COVID-19 has thrown us some curveballs), and we're here to share 17 amazing things that happened at Noble Studios over the last 365 days.
We announced a new

scholarship for University of Nevada students

in Reno and Las Vegas.
We joined the Nevada Outdoor Business Coalition.
We officially became a Yelp Advertising Partner.
We were named a Top SEO and PPC Agency by Clutch.
We reimagined a new SPCA of Northern Nevada brand, and dreamed up a new brand strategy and identity for a health and wellness startup.
We won fifteen ADDY Awards for our work with Zovio, Crisis Support Services of Nevada, bethink, the SPCA of Northern Nevada, Reno Tahoe International Airport, AdventureSmith, Travel Nevada, The Islands of Tahiti and for our own Noble Studios Un-fir-gettable holiday campaign. We also took home four silver ADDY awards at the district level for our brand and website work for the SPCA of Northern Nevada and bethink.
We celebrated our first Earth Day as a company, taking the day off to get outside.
We celebrated our second ever Noble Deeds Day and announced

Green Our Planet

as the 2020 recipient of our annual grant.
We bought a building and moved into a new Las Vegas digital marketing office in historic downtown and hired 4 new employees there.
We hired 3 new people in the U.K.
We launched websites for AdventureSmith, The National Judicial College, The Peel Compton Foundation, Visit Newport's Ask Marina (a mobile web app) and Envestnet | Yodlee.
We launched COVID-19 recovery campaigns for Yosemite, Reno-Tahoe International Airport, and more.
We conducted our first completely virtual employee onboarding during COVID-19.
We won the Visit SLO Tourism account in the middle of a pandemic.
We started a new (and Noble) tradition of planting Noble fir and pine seeds to help offset carbon emissions from our laptops in what we know will "fir-sure" be an un-fir-gettable holiday. #FirThePlanet.
We won a huge Creative Digital Performance account for a publicly-traded company that we can't mention by name.
We spent a good portion of the (pre-pandemic) year attending and presenting at events and conferences around the world including the eTourism Summit, INBOUND19, Opticon, Destinations International, Taan Worldwide, AAF Western Region and more.
Thank you to everyone who has supported us for the last 17 years. We're looking forward to another amazing 17 years of being better every day!