Q&A: Noble Deeds Founder Reflects on Life-Changing Aspects of Charitable Program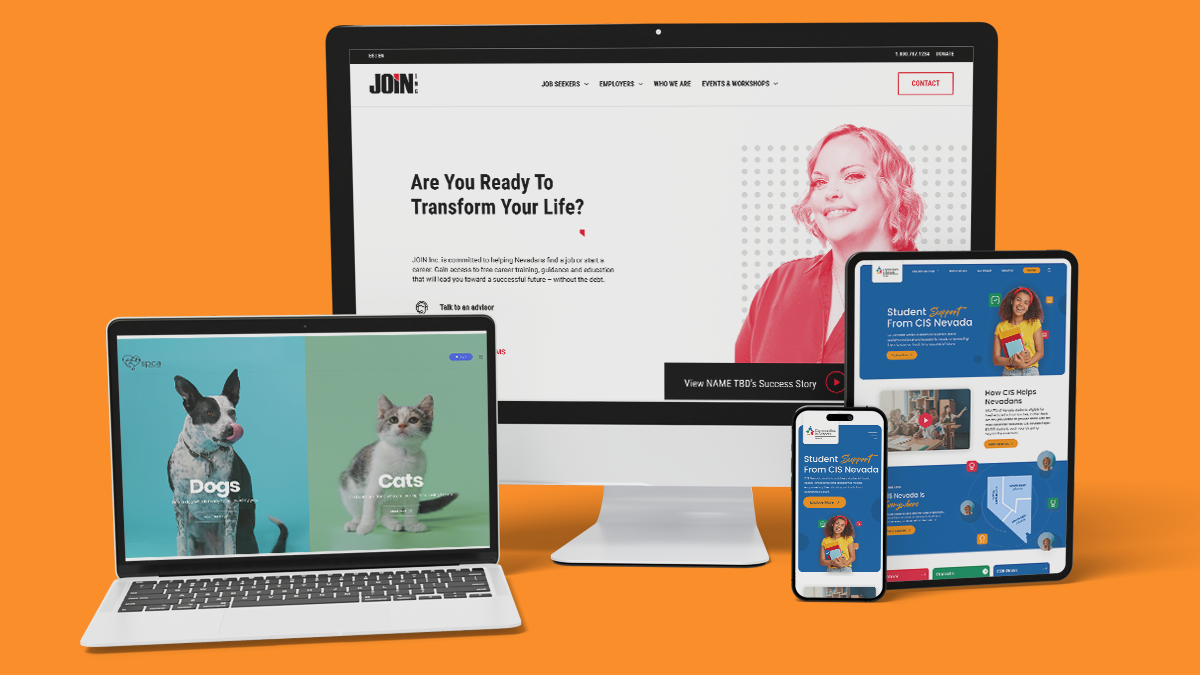 What does 10 years of good deeds look like? For Reno-based marketing agency Noble Studios, it looks like $1.4 million dollars in donated work for Nevada nonprofits. It looks like thousands of hours of work to help charitable organizations elevate their digital presence so they can better serve their communities. And it looks like a full decade of using a respected position in the business community to give back, even expanding these efforts to a global audience in 2023.
Noble Deeds is Noble Studios' charitable arm, donating one percent of its annual hours to offer Creative Digital Performance services for 501(c)(3) nonprofits based in Nevada. Over the years, Noble Deeds projects have resulted in new websites, branding, content, fundraising efforts, videos and more. It has also heightened public awareness of animal shelters, creative arts organizations, suicide prevention networks, local museums and groups that serve women and children across the state.
As Noble Deeds turns 10, we asked Noble Studios COO and Co-Founder Season Lopiccolo what the program means to her and how it's changing lives every day.
Around the Noble offices, there's a pretty famous story of how Noble Deeds came about. What do you recall about the day that inspired the program?
A good friend of ours, Lindsey Schultz, told Associate Technical Director Somer Athari and I about this great non-profit organization she started working with called Tahoe Rim Trail. Somer and I were intrigued and thought it might be fun for us to get some of our friends together from Noble for a weekend in the mountains camping and helping build/maintain trails along the Tahoe Rim.
So, we asked the group, and had about eight of us — plus my son, Harper — who attended. The overall experience was amazing, and I would recommend it to local businesses and families looking for ways to get outdoors and do good things for our community at the same time. I saw people doing good things together for the sake of helping, not for money or because they were being forced to. They were doing it all within their free time and enjoying it. Except for the blisters and achy muscles at the end of the day, there was a real sense of happiness that came from the group. I could tell from some of the real smiles, laughter and energy I witnessed around the campfire that evening.
This is where the inspiration to start Noble Deeds really hatched. We needed others to be able to participate and decided it should be in the way we all do best — so that's where it began. I joke it was our soft hands from all the computer work but the truth is that team really kicked some ass that day. In order to make it more universal though, to allow everyone to participate, we decided to start Noble Deeds and donate our services to one or more Nevada nonprofits each year. After that experience, we took a year to organize what it would look like and who would participate.
Talk about the first Deeds project. How did you determine who you would help? What did you learn from it?
The first Deeds project was Arts for All Nevada. Gosh, it's been ten years, but they were great. We did things very similar to how we do today (with some minor tweaks for what we've learned over time). We put out a call for applications and narrowed our selection down to roughly three organizations. We then interviewed each of them in-person and discussed as a committee which one felt like we could make the biggest positive impact in our community by supporting. Arts for All Nevada was a great choice. Mary Ellen, the Executive Director at the time, was a breath of fresh air and so passionate about making art accessible to all. We have so many talented artists within the Noble culture who really celebrate thinking outside the box. It was clear this was a place where we could do really great things and be passionate about doing them.
What were the next couple of years like and what'd you learn from them?
Over the next few years, we really built up our understanding of what kept these passionate employees of the nonprofits up at night and their business needs. Over time we also understood how to better approach things so that the nonprofit could still manage things after we completed the project(s). Deeds then snowballed once the community could see the work we were doing was helping. At that point, our application submission rate began to really soar.
When did you realize this was a really big deal?
We won a lot of awards over the years, and we received the dedication of Noble Deeds Day from Reno Mayor Hillary Schieve in 2019, but I think it was speaking at the Crisis Support Services of Nevada's annual breakfast fundraiser and seeing all the amazing and heartfelt work we did be presented alongside real world heroes and survivors in front of an audience of hundreds of people — it still gives me chills to this day.
Also, we've tried to be diversified in our selection of Deeds organizations. We are really guided by what we are seeing in the world and how many people we think we can impact positively in our community.
How have you seen the Deeds recipients touch people's lives?
Absolutely, we've touched lives! There isn't a year that has gone by that I haven't been immensely impressed with the smart, kind and driven Nevada professionals who are focused on improving lives through their non-profit organization. And, each year we get to hear from the individuals they have positively impacted. It's really the kind of stuff that pulls at your heartstrings. Whether it was from Crisis Support Services of Nevada callers that were comforted by the support they got and turned around from a bad decision, or individuals re-careering and receiving further education thanks to the support services of Join, Inc., we feel so grateful for being a part of their Noble journey.
Also, watching the growth of community support and awareness for Crisis Support Services of Nevada has been awesome. When they received additional $450k in funding after our campaigning to support the fight against substance abuse in our state, we were all celebrating with them.
Tell us about a moment that deeply moved you or affirmed the importance of Noble Deeds' work.
Communities in Schools Nevada took us on a tour of Las Vegas elementary school. During the tour, we got to hear a young lady's story about how she was positively impacted by the CIS team on campus. She told us how she is learning to cope and manage her own stress based on the coaching and support she is receiving from the CIS team and that the support she has received has taught her valuable lessons that have helped her feel empowered when she is in a situation where her emotions run strong.
What makes Noble Deeds stand out from other philanthropic initiatives?
It's a large amount of money, topping $100k each year. It has a committee that's 100 percent focused on giving back. It's employee-run and completely dedicated to making an impact in Nevada. Also, because we donate one percent of our hours each year, the program grows in scope and size as we do. We recently launched Noble Deeds UK in our office in Bristol, England.
How has your connection to Nevada influenced the creation and development of Noble Deeds? Does that help encourage you to keep this program growing?
Home means Nevada. I love Nevada. These are my people and my community, and I care about it deeply. I know many of the people here at Noble can relate — this never takes convincing. Nevada is our community. We started our business here. This community has supported our success and it's why we have a branch of our organization, Noble Deeds, focused on supporting it the best way we know how through creative digital performance for our local non-profits that are in turn doing amazing things for our community.
What is your future vision for Noble Deeds? What does it look like in five or ten years from now?
Hopefully, we have larger budgets and are supporting more non-profits. Maybe 10 years from now, we have supported the state's non-profits so much that they won't need us anymore. Maybe then, we will be looking to support national non-profit brands.
I hope this inspires others to get out there and support their community. Whether on your own or through your company, it's important to pay it forward. Not only will it make your community better, it will make you feel better.
About Season Lopiccolo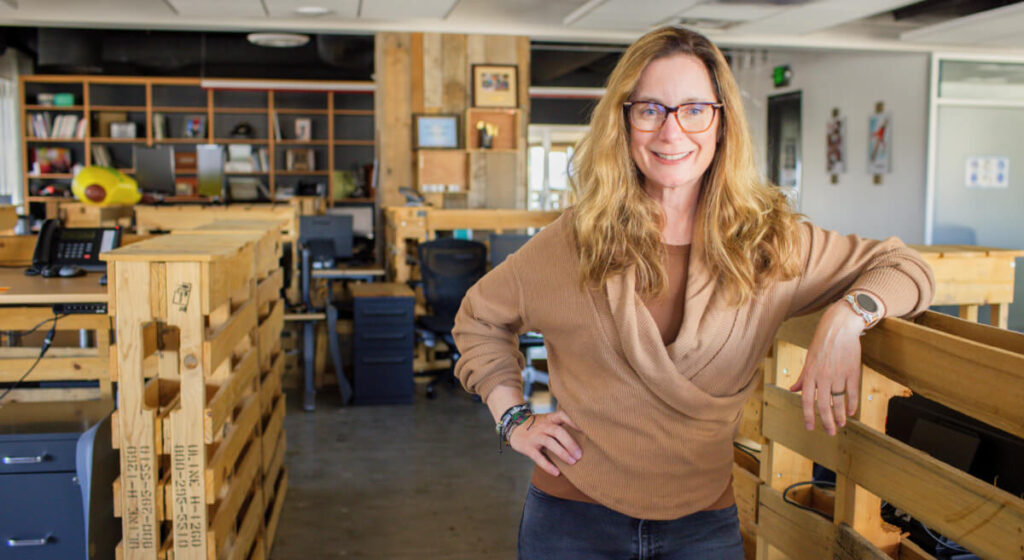 As COO of Noble, Season Lopiccolo drives the agency's unique culture and charitable arm, Noble Deeds. Her leadership impacts major clients, and she's essential to the firm's global recognition. An adventurer at heart, she's always pushing limits. Discover Season's journey here, and make a friend for life by bringing her street tacos.