Noble Studios and Sierra Computing Group Donate Laptops to UNR's Early Head Start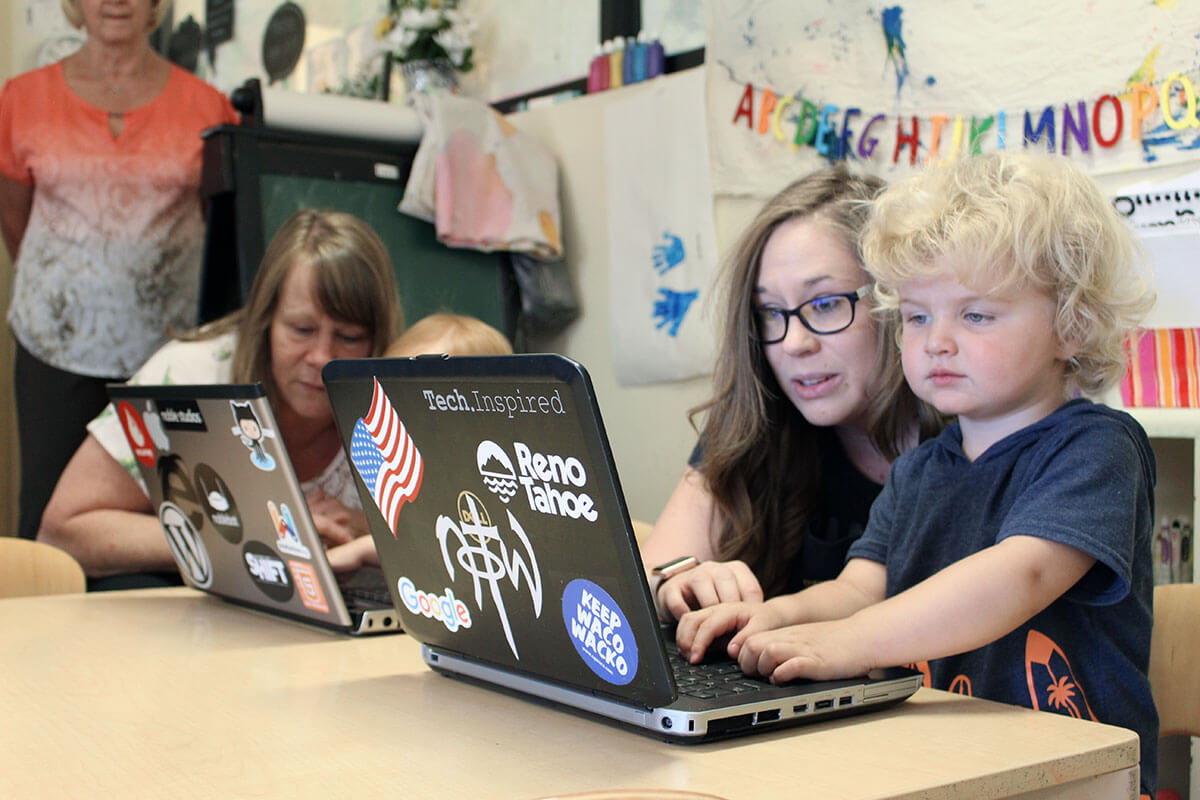 Noble Studios and
Sierra Computer Group
are thrilled to announce the donation of 10 laptops to the University of Nevada Reno's Early Head Start Program. The donation was made possible through Noble Studios' philanthropic arm,
Noble Deeds
in partnership with Sierra Computing Group.
Early Head Start is a comprehensive child development program for poverty-level pregnant women and families with children ranging from 0-3 years old. The faculty is dedicated to ensuring the healthy development of each child enrolled in the program, as well as identifying any areas where the child may need additional support. The program offers various education evaluations that are typically performed online, as well as a program called ChildPlus, which houses the screenings, emergency contacts and health information for each child in the program. Needless to say, it is vital for each of the teachers to have working computers.
Because the funding for the program is federal and grants are issued either as competitive or pass-through by the state, they can be extremely difficult to obtain, especially when it comes to new computers. Noble Deeds became aware that this critical program was in need of new computers and coordinated with the agency's information technologies partner, Sierra Computer Group, to help wipe and reformat as many machines possible for donation.
"We are so grateful to have found an organization like UNR's Early Head Start to donate computers to," said Season Lopiccolo, COO and Co-founder of Noble Studios. "Their commitment to providing early care and education services for children in need, teen parents, foster children and families experiencing homelessness is incredibly important in a community like ours."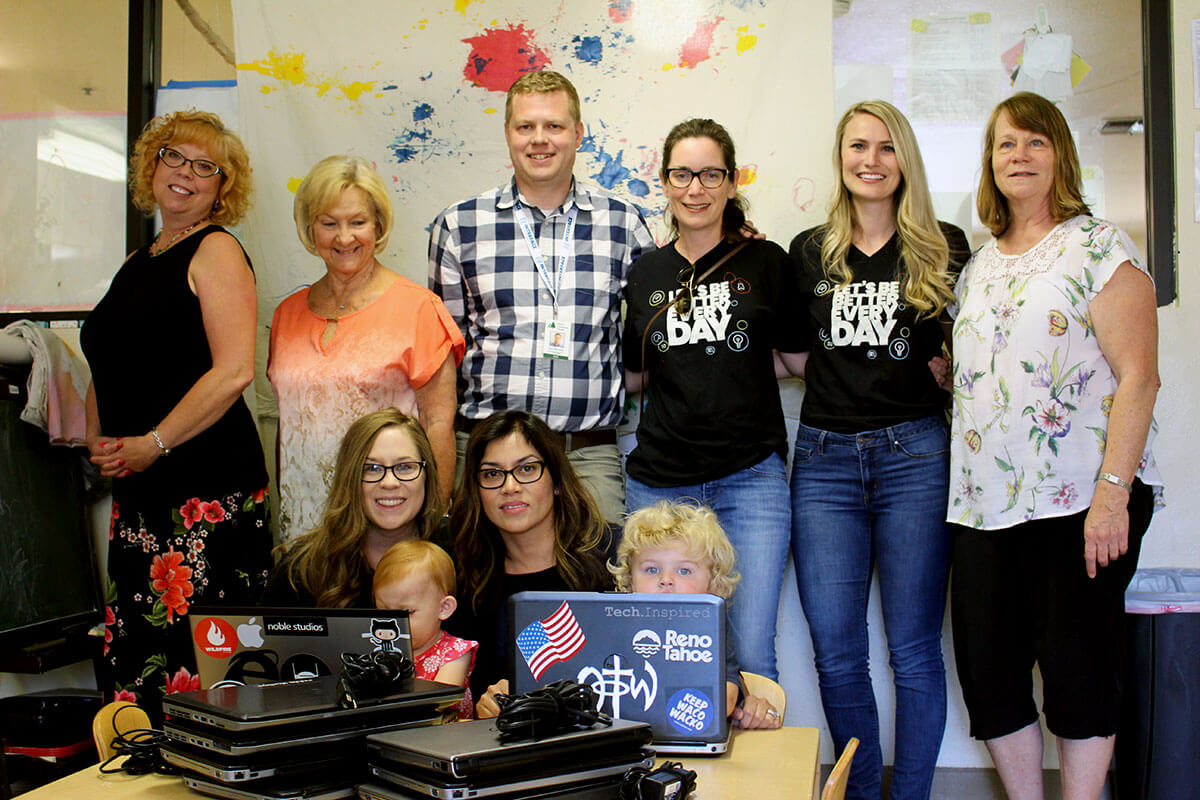 The teachers were informed of the donation in late July. The computers were delivered by members of the Noble Deeds committee on Aug. 29 to the Sage Street location.
"We at the UNR Early Head Start program are so thankful to Noble Studios and Sierra Computing Group for their contribution of laptops," said Marci Hosier-Behmaram, Education and Parent Involvement Coordinator at the Child and Family Research Center. "These laptops will allow the teachers to conduct and document the children's learning, as well as provide parents opportunities to perform job searches, look for housing and find community resources. We are so grateful for the opportunity to partner with such a wonderful and caring Nevada business."
About Sierra Computer Group
Sierra Computer Group (SCG) has been delivering outstanding talent, tech and network solutions to Northern Nevada for more than 30 years. Since its founding in 1982 by Darren McBride, SCG has grown from computer sales and service to specializing in Managed IT Services, system and network design, technology consulting, and disaster recovery. Staffed with experienced technicians, SCG has been supporting the Noble Studios team for 7 years, providing technical expertise and support, simply making IT work.
About Noble Deeds
Noble Deeds, the philanthropic arm of Noble Studios, has been a core element of the creative digital performance marketing agency since its founding in 2003. Each year, the agency gives about 1% of its total available hours back through digital marketing services to a highly deserving Nevada nonprofit. The employee-run program has worked with organizations such as the SPCA of Northern Nevada, Great Basin National Park Foundation, Crisis Support Services of Nevada, Silver State Fair Housing Council, Safe Haven Wildlife Sanctuary, and Arts for All Nevada.
With offices in Reno, Las Vegas, San Francisco and Bristol, U.K., Noble Studios serves a growing global roster of clients. The Nevada-born agency offers a complete suite of marketing and advertising services such as branding strategy, digital marketing strategy, web development, SEO, paid digital media, content development and social media.