Taking Higher Education Clients Higher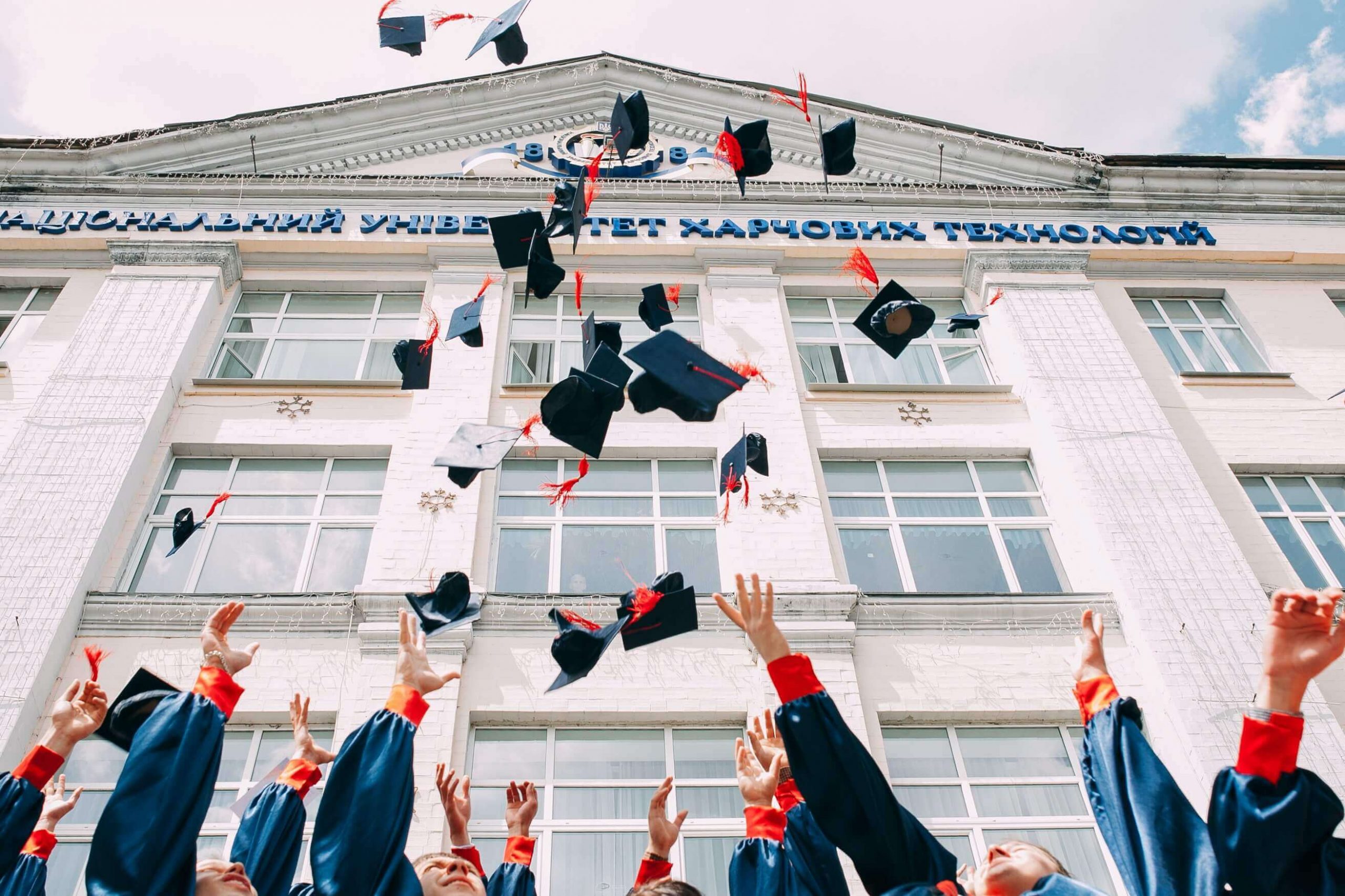 Post-secondary education has long been an expansive industry, providing options to students that range from trade schools to four-year universities to online-only colleges. Though in the last couple years we have seen a complete shake-up to the landscape with more online education options, big corporations offering alternative education like Google's Career Certificate, brick-and-mortar universities investing in online universities and more. We have found this added complexity leaves many higher education institutions with questions about their next steps as far as digital marketing, which is where we step in with our creative digital performance approach.
Although institutions may vary widely, we find consistency in the marketing funnel for prospective and current students across the board. With traditional and non-traditional options, the lengthy decision-making process includes many critical factors that influence a student's decision on where to take the next steps in their educational journey.
Prior to even the awareness phase, this journey begins before they have any digital interaction and as mentioned, it is growing more and more complex each year with an increase of touchpoints that students experience before making their final decision.
Using everything from search engine optimization to video, display, email, websites and social media, we rely on a number of touchpoints to effectively engage students from awareness to application, connecting to convert, and accomplish our higher education clients' goals.
Search Engine Optimization
The journey typically begins for a prospective student with a query in a search engine. "Best liberal arts university," "bachelor's degree in accounting" and "University of Nevada" are all examples of how students may begin their search. With the disparity in the way people are searching for schools and the competitive industry landscape that has everyone from community colleges to ivy leagues competing for a similar user, we encourage our clients to take part in search engine optimization.
At this point in the journey, students typically have upwards of 50+ universities that they are considering based on a number of factors including price, location, prestige, program and more.
Our data-driven SEO process helps our clients to improve their rank for high-volume, relevant keywords that potential applicants may be searching for. For our client Sierra Nevada University, we drove positive results by focusing on the technical health of the site, optimizing existing content, writing new content and building authority through linking. While this is a fairly typical process for many of our SEO clients, our experience in the higher education industry helps us to understand the way students navigate this process and the way they search.
Starting with a thorough SEO audit and keyword discovery, we were able to identify opportunities that pertained to their offerings as a four-year private university located in Lake Tahoe. For example, aligning the way that students search for specific degree programs with the way branded degree programs are listed on the website. These small content changes make a big difference in being ranked 1 versus 10.
Websites
Once students make it to an institution's website, it is important that it serves as an extension of recruitment efforts because this may be the first time they come into contact with the brand.
At this point, they may be seeking stories, statistics, and research to aid their decision-making process. We found this to be true when rebuilding the University of California website which has the challenge of uniting information from a vast network of 18 separate universities to present a single unified message through one website. By creating an engaging and user-friendly website, the UC website saw immediate positive results after launch. Although we are making it seem easy, our unique process for developing higher education websites is highly involved and collaborative.
Another one of the many educational websites that we have built was for West Hills Community College District. On this project, we leveraged our expertise in the education vertical to design a unique website that was easily navigable for their users. Our goals included building a mobile-friendly, responsive website that would serve as the primary recruitment tool for prospective students while also providing general information to other identified constituency groups. The structure of the site needed to enable visitors to quickly find the tools and resources they needed to reach a decision to apply, enroll, and/or support the District.
During the discovery phase, we used a number of heat mapping and survey tools in order to build insights about prospective students to further validate and provide additional direction on visitor needs and expectations. One important piece for any website build, but especially for higher education is intuitive information architecture. The way that students navigate to applicable content directly influences how informed they are as well as how willing they are to apply. Similarly for the University Study Abroad Consortium (USAC), we took our findings from discovery to build user journey maps for those prospective students looking to travel abroad. These user journey maps then informed the information architecture ensuring usability and encouraging engagement.
Another piece that we factor into our website builds is effective CRM implementation. For one national university, we worked to integrate a well-known CRM so that the website could act as a digital front-door for the entire organization. By integrating an enterprise-level customer relationship management system, the organization could gain valuable insights about its users and further engage using a number of channels. Overall the student journey is a fairly lengthy one, whether for a traditional university, an online college, or a judicial educational institution, so an integrated website helps to forge stronger connections to our clients' audiences.
Creative
As mentioned, the higher education industry is a competitive one, so it is imperative for institutions to feature great branding and creative. With these elements, a promise is being made to students on the experience they will have with their education. For example, with online universities, it may be important to show the flexibility of the program for all types and ages of students whereas for trade schools it may be more important to try to get the student to imagine themselves in that career.
Creative is a key part of building credibility with potential students. By the time they see the website, explore social media, or are served an advertisement, the student may have already narrowed down their selections to 15-25 programs.
One of our creative clients is a large online university offering both undergraduate and graduate programs. Prior to taking over day-to-day creative work, we performed an in-depth discovery process including analyzing historical creative performance, performing audience research, developing student journey maps followed by messaging matrices aligning with those journey maps. With our creative work spanning from printed collateral to email templates to display and video ads, it was imperative to set ourselves up for success by performing this upfront work.
It goes without saying, but with the nature of higher education, it is important to be creative in the way you tell your story. This requires institutions to go above and beyond to fill the gap between initial interest and a campus visit. For both Queens University of Charlotte and the University of Nevada, Reno, we did exactly that by building a virtual tour tool. Our goal for these projects was to inspire potential students and increase their chance of enrollment. With the capability to drill down into areas of interest related to both educational and recreational pursuits, we were able to assist these universities' integrated marketing staff with encouraging users to explore deeper sections of their website.
Paid Media
From the paid media side, we look to build an integrated approach for our clients which takes a deep dive into data to understand where and when students will engage. For higher education, paid media may be used for a number of audiences including geo-based, program-specific, alumni, or for just general prospective students. Each of these audiences requires a unique strategy, which is where our experience in this area helps us know which tactics are most effective to accomplish the client's goals.
For our client Sierra Nevada University, we built a paid media roadmap that incorporated programmatic display, paid social, and paid search to address prospective students at various phases of the student journey in an effort to increase inquiries and applications. For example, Google Display Network banners were used for interest-based audience targeting for users that may already be searching for higher education. In addition, paid search was a lower-funnel tactic to address users that may be searching for specific degree programs offered by Sierra Nevada University. Overall, these tactics were used in tandem with each other as well as SEO techniques to boost the effectiveness of the program as a whole.
Social Media
Social is an important part of the student marketing journey as it allows prospective students to get an idea of an institution's identity and engage with the community. Social Media can also support recruitment efforts by having a direct line of communication with users prior to a formal inquiry. We also see social media as a powerful tool to keep alumni and current students engaged and encourage an online community.
For Career College of Northern Nevada, an institution with dedicated occupational programs, we crafted an integrated approach to drive quality leads that included a significant social media effort. Prior to diving into any platform in particular, we performed a thorough discovery that involved analysis of their existing social media presence, brand messaging, and business competitors.
One of CCNN's goals was to encourage enrollment in their welding program. To accomplish this, we crafted a social media calendar that included video testimonials from current welding students, posts about specific classes and assignments, as well as on-site photos of campus life. Using a variety of ad types like feed, stories, and carousels on Facebook, Instagram, Twitter and LinkedIn we were able to engage with prospective students at all stages of their journey. From here, we were able to iterate on this process for a variety of their programs that needed enrollment support.
Conversion Rate Optimization
Once students narrow their selection down to less than 10 programs, that is where conversion rate optimization comes into play. At this point in the student journey, the prospective student performs detailed research and is most likely jumping back and forth between channels and platforms to narrow their decision.
On the website, it is important to remove barriers and encourage applications. With one of our online higher education clients, we built out a strategic plan for conversion rate optimization which encompassed A/B testing and personalization. The goal of this program was to increase the effectiveness of their website and push students closer to conversion. To support this, we developed a hypothesis-based testing plan that incorporated various elements of best practices and user behavior. Some examples include new vs. returning users personalized content, easier task completion, and more. Using this plan and incorporating in-depth data analysis, we are able to form insights to inform the client's future digital initiatives.
Overall, we take our higher education clients higher in a number of ways. From impacting the beginning of the student journey to enrollment and their trip across the stage, our creative digital performance marketing is designed to connect and convert. And we know each institution has unique challenges and goals, so we start with best practices and work hard to create better practices, through iteration, that drive inspiring results.
If you're looking to take your higher education institution's digital marketing to the next level, let us know. We'd love to help.