Don't Be a Vidiot: Tips for Communicating in a Remote World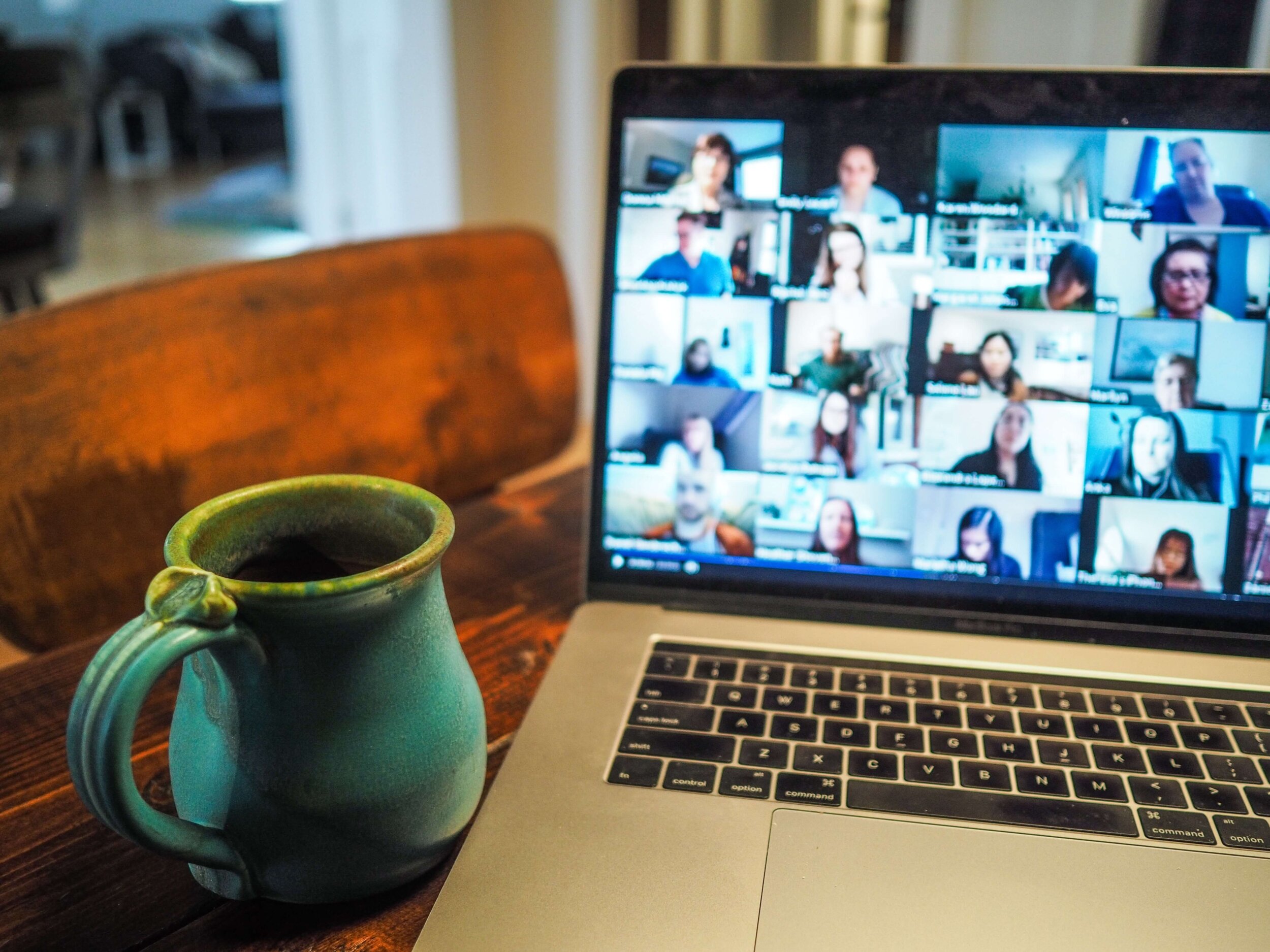 Please note that while the shortcuts and settings mentioned below are specific to Zoom, the digital communication tips referenced in this blog are universal for whatever video conference platform you choose.
COVID-19 transformed a vast majority of office workers into stay-at-home workers. Instead of being united by water cooler talk and endless hours in conference rooms, workers are now bound by instant messaging apps and countless hours of video conferencing.
Communicating remotely is and will always be important as we navigate a digital world. The smallest of details can improve the quality of your digital interactions. So as we see it, there's no better time to share some remote communication tips and tricks. The Noble Studios team came together for a little refresher presentation on what we lovingly call "how not to be a vidiot."
General Video Conferencing Tips
Whether you're using Zoom, Google Meet, Microsoft Teams or Slack calls, it's important that you can confidently navigate a successful remote work setup that works for you. Here are some of our general recommendations for video conferencing tools.
Turn on your video. Research shows that connecting with people is easier than audio-only communication when you can actually see someone.
As a common courtesy to others, mute yourself when not speaking or when entering a virtual meeting to limit the number of external distractions. Even the sound of you typing on your keyboard can be distracting for others.
If your camera looks grainy, chances are you probably need more light.
Try to keep the camera directly in front of you, at eye level or slightly higher.
Look into the camera as often as possible when someone else is speaking.
Clean your camera lens.
Test your setup before a call. Additionally, test your setup when using a new video conferencing platform or when undocking from your regular station.
Be in a quiet place for important meetings and ensure your housemates are aware of times when you need to be undisturbed.
Use your best judgment when it comes to attire. We know it might be tempting to showcase your Tiger King pajamas to your workmates, but maybe save the reveal for your family Zoom instead.
Video Conferencing Backgrounds
Have the brightest light facing you.
Don't have a window to your back.
Know your audience when choosing a virtual background. Not all viewers will appreciate your pizza slice background. Some virtual backgrounds can be distracting.

That's not to say you can't have any fun with your Zoom backgrounds. Our clients, Travel Nevada, Tahoe South and Yosemite have built some pretty sweet Zoom backgrounds that are visually appealing and check the box of not being distracting.

Neutral colors are more pleasing than bright colors.
Keep three to four feet of distance from yourself and the camera.
Keep doors closed behind you.
As best you can, try to avoid motion behind you when on a call (tv's, people, etc.)
Internet Connections
A good internet connection is vital. If your Wifi connection is unstable, try the following to ensure you can work remotely with ease:
Use an Ethernet cable for a better internet connection.
Avoid running draining programs when on calls.
Disconnect from your company VPN while on remote calls.
Contact your local service provider to determine the best options or a plan for your area.
Zoom Settings to Know
We know there are a lot of video conferencing platforms out there. Our team has been using the video conferencing tool, Zoom in particular. Here are some of the most helpful shortcuts we've found:
Enable HD video.
Enable original sound.
When sharing your screen, select "optimize screen share for video clip."
Extra Zoom Features to Know
To mute all on Windows: alt + m .
To mute all on Mac: cmd + ctl + m.
Use the spacebar to mute or unmute yourself for quick comments.
Zoom also has breakout rooms, whiteboards and polls you can utilize for team collaboration and brainstorming.
Let's Chat Zoom Fatigue
Zoom fatigue is real. The intense focus it takes to actively look at faces on a screen all day can be draining. Not only can it be exhausting, but it can also be challenging to notice many non-verbal queues typical to in-person meetings that help foster communication. Here's what you can do to combat Zoom fatigue.
Take breaks when you can.
Communicate with teammates when you need a few minutes for a break.
Video conferencing might not be the only option for communication, try exploring other options when and if possible.
Verbal & Nonverbal Communication
Without being in person to visually observe verbal and nonverbal communication, it's crucial to be cognizant of some common virtual communication queues. 
Be conscious that your voice often takes about 1 second to reach participants, so a slight lag is normal. Pause to allow comments.
Nodding may work, but adding a verbal "yes" to ensure your perspective is heard is key.
When discussing a topic, it's best practice to scan the gallery view to observe non-verbal cues, such as a participant leaning in to make a comment.
Waving goodbye at the end of a meeting is both totally normal and also kind of nice.
Be aware of your facial expressions. Turning the corners of your mouth upward can have a positive effect.
We're confident that we can navigate this digital landscape successfully. With a little refresher every now and then, you can hug change and successfully navigate this digital landscape too.