Noble Studios Launches Sierra, Safely Campaign with Carson Valley and Lake Tahoe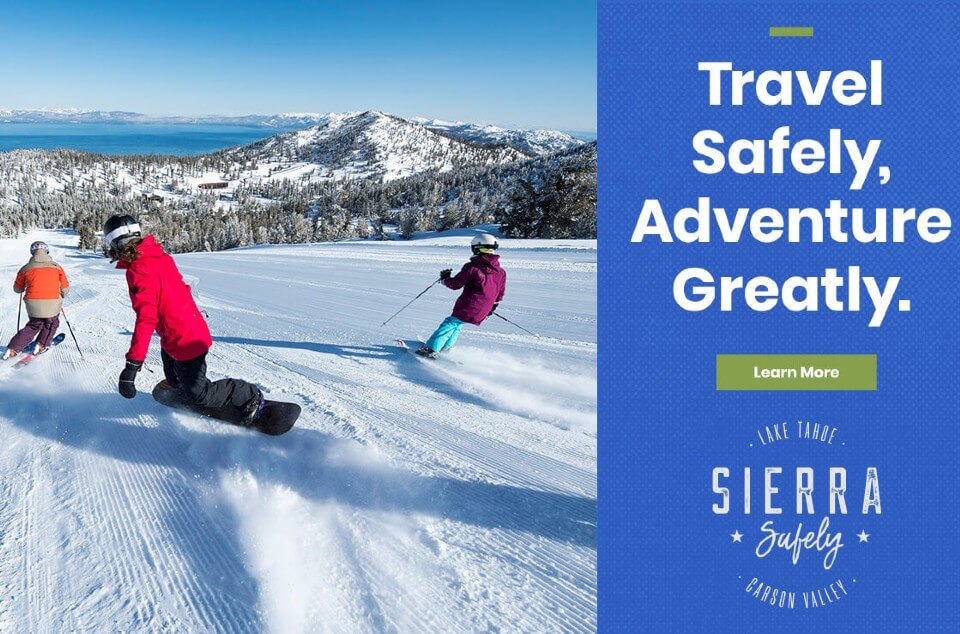 As part of its mission to be better every day, Noble Studios is joining Lake Tahoe Visitors Authority (LTVA) and Carson Valley Visitors Authority (CVVA) to promote safe and responsible tourism during the era of COVID-19. This campaign partnership was made possible by funding from the CARES Act of 2020 through Douglas County to drive economic development. The agency conceptualized a fully integrated advertising campaign, titled "Sierra, Safely", using the full range of its
creative digital performance marketing services
.
"Noble Studios is an innovative, agile and strategically driven digital performance marketing agency that consistently delivers results," said Carol Chaplin, president and CEO of the LTVA. "Their skill in travel and tourism marketing and proven success with travel recovery campaigns in response to COVID-19 is a huge asset in our mission to welcome back visitors to the region."
The Sierra, Safely campaign, which will run through the end of 2020, brings both destinations under one umbrella for the benefit of the entire region—welcoming visitors to travel safely and adventure greatly in Lake Tahoe and Carson Valley.

"We've experienced nothing but the best in talent and inspiration with Noble Studios from their creative solutions to their partnership and commitment to bringing travelers back to their area through this campaign," said Executive Director of CVVA Jan Vandermade.
Over the past few months, as the COVID-19 pandemic has significantly affected the travel industry, Noble has worked closely with its growing list of destination clients such as Yosemite Mariposa County, Tahiti Tourisme, Visit Newport Beach, Travel Nevada, and more, to reimagine digital marketing strategies and messaging, and connect with travel audiences in an empathetically driven way.
"This project is important to us because while we have clients all over the country and world, we're true Sierra Nevada natives that live, work and play in the area. We care a lot about who we attract as visitors, and aim to educate them on responsible tourism," said Jarrod Lopiccolo, Noble Studios co-founder. "We have a deep passion for local clients and that continues to fuel our excitement to partner with LTVA and CVVA on this recovery campaign. "
Check out the campaign landing page and find more information at sierrasafely.com.