Noble Studios Wins W3 Gold Award For Yosemite Mariposa County Recovery Campaign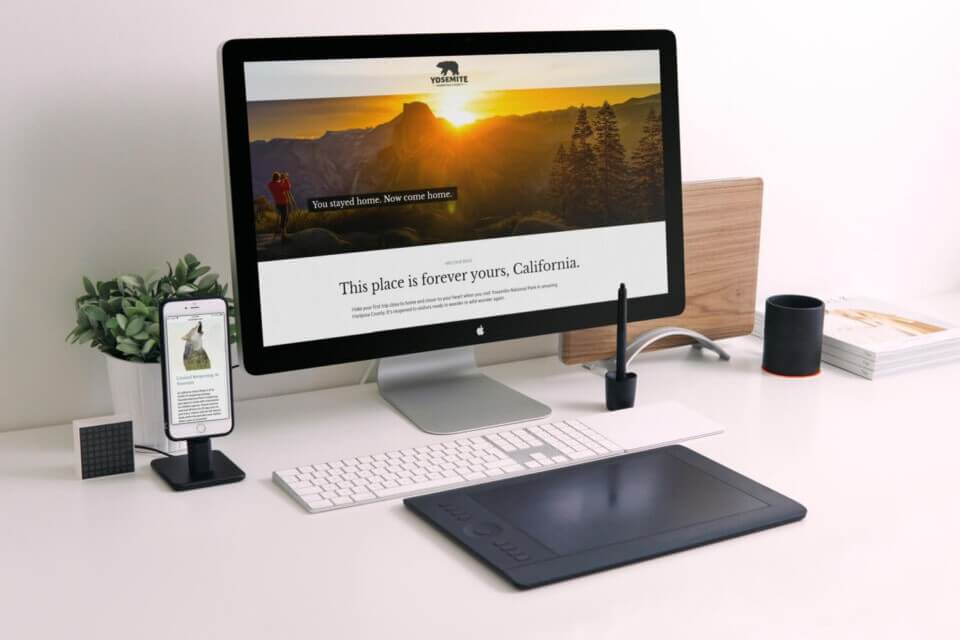 Noble Studios is thrilled to announce its prestigious Gold trophy win in the 2020 W3 Awards for a COVID-19 recovery campaign on behalf of the Yosemite Mariposa County Tourism Bureau.
Noble Studios won the 'Integrated Campaign for Marketing" award in the tourism category for assisting Yosemite Mariposa County in welcoming back tourists to their world-class destination and beloved national park through a "Forever Yours" marketing recovery campaign, including campaign strategy and creation, video development, media planning and placement, as well as website development.
"This award was especially meaningful this year, because our team loves the destination and thinks the world of the Yosemite Mariposa team," said B.C. LeDoux, Noble's Chief Creative Officer/Partner. "So we really wanted to help them get visitation and business going again with a strategic, emotionally charged campaign."
For this "Forever Yours" campaign, Noble Studios partnered with Yosemite Mariposa County and used the full range of its digital marketing services to reach specific California audiences eager to get back out into nature after California's stay-at-home order ended.
The messaging strategy played to Californians' sense of pride, ownership and nostalgia over one of the state's greatest natural treasures. To create brand awareness and increase knowledge around COVID-19 safety and restrictions, Noble developed banner ads, inspirational videos and a new landing page for Yosemite Mariposa County, which welcomed visitors back to the national park and ensured they knew the park was open for business.




In the two months after the launch of the COVID-19 recovery campaign, Yosemite's website saw a 56% YoY increase in traffic and a 67% YoY increase in goal completions.
The W3 Awards celebrates digital excellence by honoring outstanding Websites, Marketing, Video, Mobile Sites & Apps, Social and Podcasts created by some of the best interactive agencies, designers, and creators worldwide. Simply put, the W3 is the first major web competition to be accessible to the biggest agencies, the smallest firms, and everyone in between.
As a Nevada-based digital marketing agency, Noble Studios is honored to be recognized for its creative excellence among other prestigious agencies and companies in this year's W3 Awards. The W3 gold award in Integrated Marketing Campaigns will add to Noble Studio's extensive recognition list from various award shows, including the Addy Awards, the Hermes Creative Awards, and the Communicator Awards.
For more than 17 years, Noble Studios has produced award-winning work on behalf of regional and international brands including Visit Reno Tahoe, Tahoe South, Travel Nevada, Newport Beach, Autodesk, Enphase Energy, Easton, and The Islands of Tahiti. Noble Studios is also an approved Google Premier Partner and HubSpot Certified Agency Partner.
If you're interested in working with a digital marketing agency that strives to "be better every day," contact us directly and start growing your business!