Google Search Algorithm Updates: Q1 2020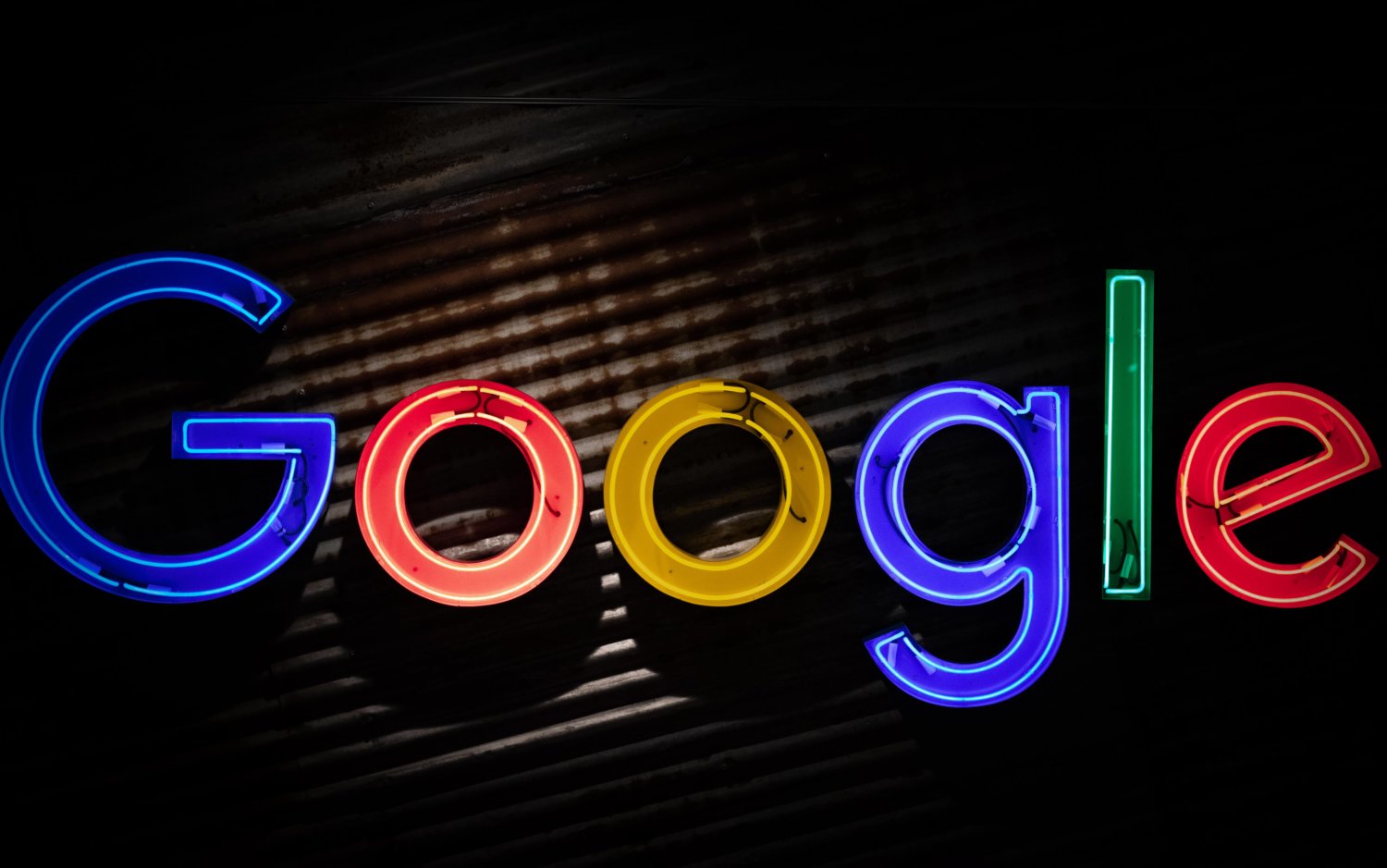 Ever since the
Google BERT Update
late last year, we have continued to see huge spikes in the SERP volatility during Google algorithm updates–some warned by Google and others not. We will be showing what has been affected in the SERP, as well as what to do if you have been negatively affected by the most recent Google algorithm updates.
January 2020 Google Core Update — January 13
In early 2019, Google announced that it would be applying large scale changes to its core algorithm. Google named this update the January 2020 Core Update (very original), and referred webmasters to its blog entitled "What webmasters should know about Google's core updates." The interesting thing about the blog they referred users too is that it has not been updated since Aug 1, 2019. Their blog reminds webmasters to focus on page speed and content.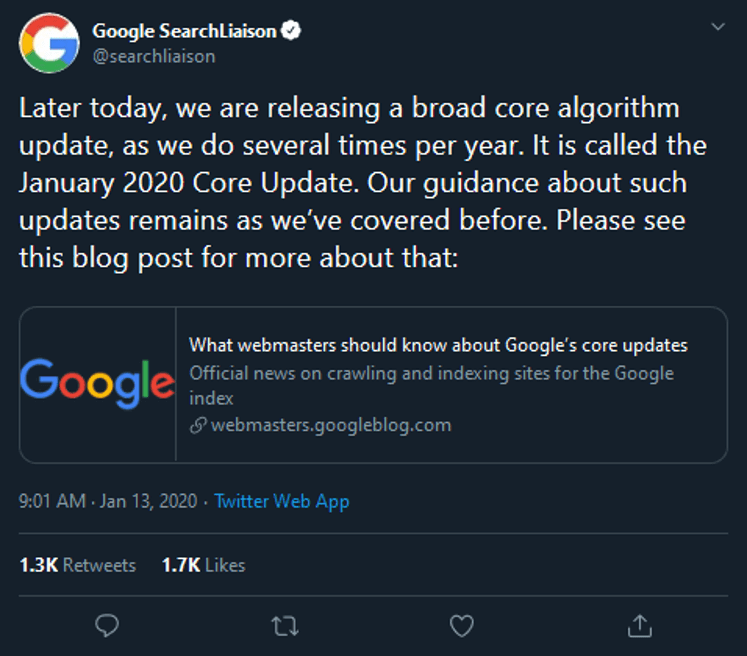 We saw the most fluctuation on sites that qualify for YMYL (Your Money, Your Life) categories. If they were not seen as authoritative sites in their industries and had little content depth, Google pushed other sites with deeper content above them.
We also found that Google had recently (Dec 5, 2019) updated their Search Quality Evaluator Guidelines (168 pages), which also saw an increased focus on YMYL, and changes in their overall page quality rating strategy with a special focus on E-A-T (Expertise, Authoritativeness, and Trustworthiness) content.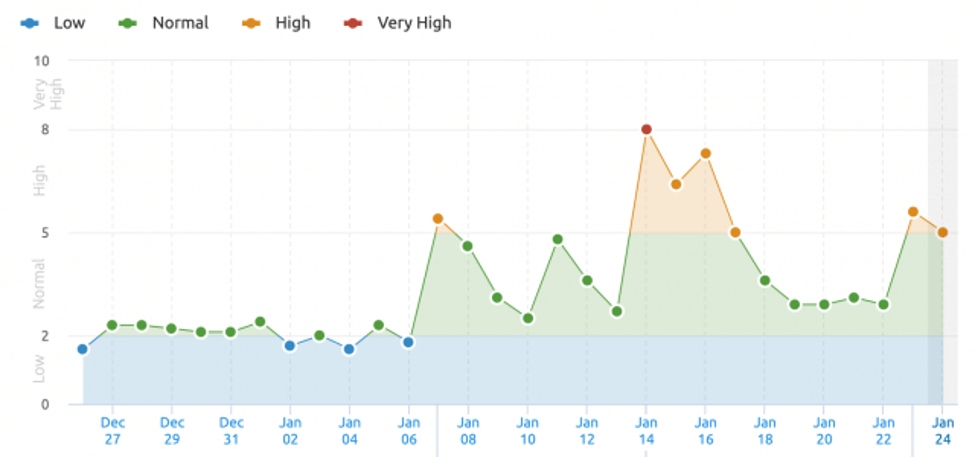 Google SERP Layout Changes and Favicons — January 13
While everyone was dealing with the core algorithm changes, Google also updated its SERP layout to replace website URLs with breadcrumbs above the meta description. They also included websites' favicons to the SERP and modified the "Ad" label for paid search ads. Many of these changes were to bring the desktop SERP inline with what Google has had on the mobile SERP for some time. The favicon update did cause some confusion, as some sites' favicons were difficult to understand, especially if they were trying to use a large branding logo as their favicon.
Removal of Double Listing for Featured Snippet Results — January 23
For years the SEO community has been having discussions about double-dipping if you have an organic listing on Page 1 and have a featured snippet. On January 23, Google announced that if a website had the featured snippet, then the page that featured snippet linked to would not also show organically on page 1 as well. In most cases, but not all, the organic which no longer showed on Page 1, would appear near the top of page 2.
As you can guess, those who had both positions before were not happy with the changes, and those who have moved up in the SERP are much happier. Where this has really become an issue is if the featured snippet is in the right rail, rather than in the main SERP block. In some cases, Google is removing the organic listing, and for others, it is not.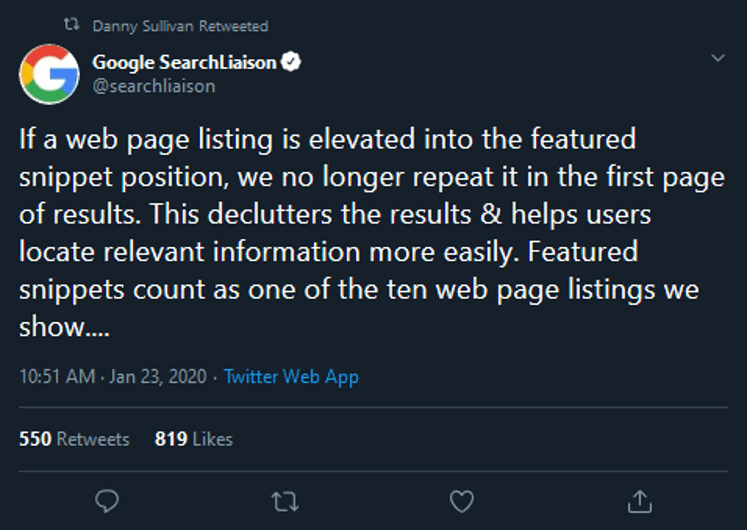 Favicon Rollback — January 24
Due to a large amount of blowback for the SEO community, as it saw the favicon blurring the lines between organic and paid listings. SEOers felt that the new look made it more difficult to distinguish between what was a paid ad, and the organic listings nearby. Google rolled back the favicon change and is currently doing testing on several different "ad" variations, some just text, some in boxes and others with colored boxes. We will likely see testing continue until they have a solution that will appease all parties.
Yet Unnamed Google February 2020 Algorithm Update — February 8
Late in the evening on February 7, we started to notice several changes happening to the Google SERP. Unlike previous changes where Google has informed us that it was coming, or it was here, Google was pretty radio silent. Saturday, February 8 and Sunday, the 9 there was quite a bit of movement up and down for listings. On Monday we what was believed to be a softening in the volatility, but it picked back up on Monday and Tuesday, February 11-12. It was interesting to see how it affected almost every industry we are tracking.
As we dug further into the changes, which happened between February 8-13, we did see quite a few changes being applied to several of the SERP features. There was a 4.05 percent increase in the amount of SERP listings with "People Also Ask", which was one of the largest one week jumps we have ever seen. There was also a 6.23 percent increase in "Top Stories" showing up in the SERP. We did see a 44.65 percent drop in "Shopping Results" showing up in the SERP, as well as a 71.14 percent decrease in Ads showing in the bottom of the SERP.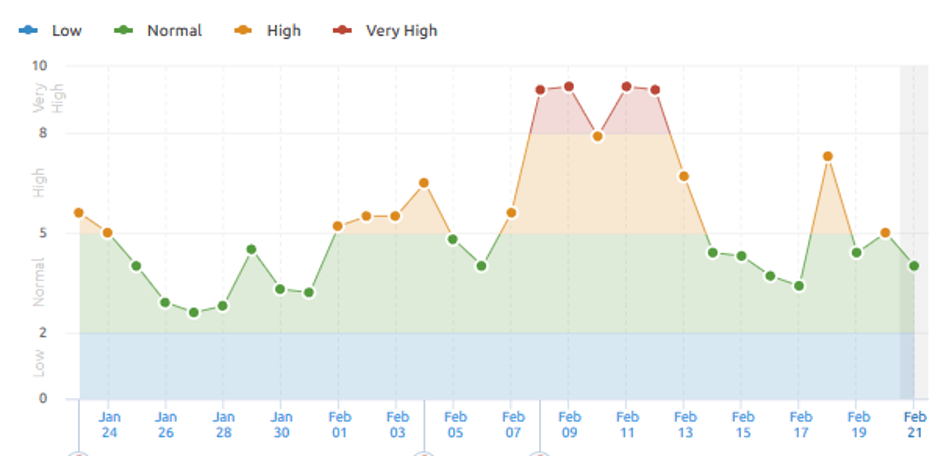 At this point, we recommend that you continue to focus on producing high-quality content that adds value to your users and building the authority you need for the industry you are in.
If you have concerns for how your listings are doing on Google, or are just looking to beat out the competition, we will be glad to meet with you and look for opportunities where Noble Studios can help you achieve your goals.