Personalization Opportunities in Account Based Marketing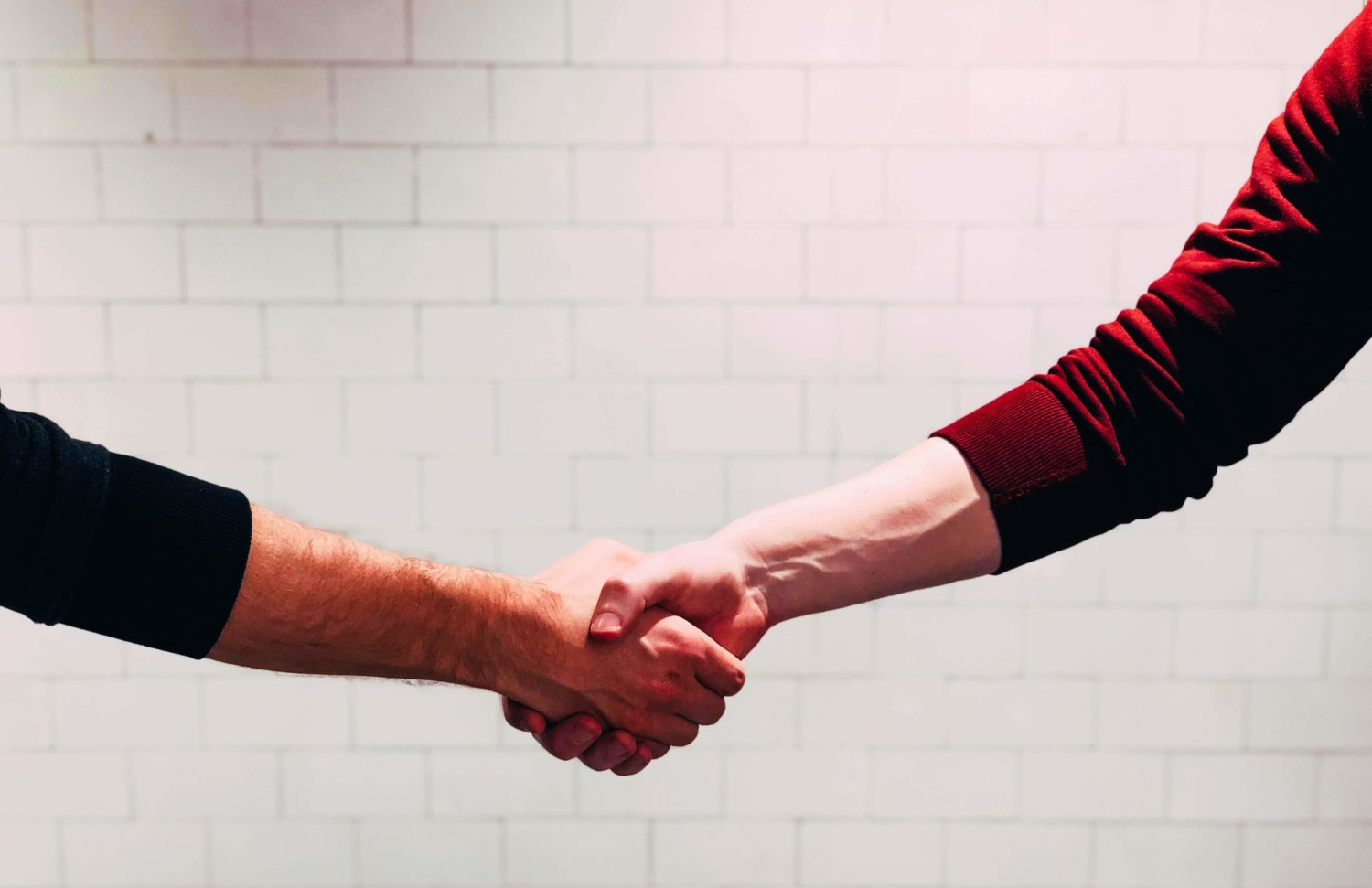 Did you know that
80 percent
of B2B buying decisions are based on a buyer's direct or indirect customer experience, and only 20 percent is based on the price or the actual offering?
That's quite a ratio, and helps support the case for adopting an account based marketing (ABM) strategy that leverages personalization tools and tactics to not only drastically improve the customer experience throughout the sales process, but do wonders to your bottom line.
After all, an ITSMA and ABM Leadership Alliance study found that in 2019, 71 percent of companies saw greater ROI within their ABM efforts versus their traditional marketing strategies.
B2B businesses are taking notice, with the same study finding 73 percent of marketers planning to increase their ABM budgets in 2020. Kudos to them! But ABM is only as effective as the strategy you set in place and the high quality sales content required to keep B2B buyers engaged. That's where ABM finds its perfect match in personalization.
But let's not get ahead of ourselves.
What is Account Based Marketing (ABM)?
Account based marketing is a hyper focused marketing strategy that allows sales and marketing teams to target individual prospects as if they exist in their own unique market. It's especially useful for B2B marketers targeting businesses who have multiple stakeholders involved in the buying decision process. Marketing teams are empowered to create content, hold events or develop campaigns that are personally relevant to not only the business, but the individual stakeholders themselves.
Developing an Account Based Marketing Strategy
Developing an ABM strategy starts with researching and selecting your target accounts so their wants, needs and pain points are in alignment with your business goals and product or service offerings.
This will help alleviate confusion between often abridged sales and marketing teams on what accounts to prioritize, which to nurture or those even worth your time. You'll also want to determine which media channels will most effectively reach stakeholders within your accounts.
Once your target accounts are selected, it's time to segment based on whatever strategy you established. You'll most definitely want to segment by what department stakeholders reside in at their company, but many ABM tools in customer relationship management (CRM) software and marketing automation platforms enable you to segment even down to job title, buying influence, technology that's used at the company, and more.
Leveraging Personalization in Account Based Marketing
Targeting individual stakeholders at a company opens up an abundance of opportunity to leverage personalization tools and tactics into your overall ABM strategy. Let's lead with an example.
So you've got your target accounts selected and you've begun researching those accounts. Great! Your sales and marketing teams collaborate to fill in data gaps for prospects' firmographic data (that includes things like industry, company size, location, or even market influence and the likelihood of repeat purchase). You know who you're going after, and you know the various stakeholders in the buying decision, or at the very least, other influencers within that business.
Turns out, you've got an entire executive committee to persuade into purchasing your product or service, and they all represent different departments who have differing wants, needs and pain points at the company. Through personalization, you're fully empowered to reach each of these individual stakeholders with content and messaging that's the most applicable to them, and speak to their concerns directly.
Personalizing Content and Messaging For B2B Buying Decision Makers
In B2B buying decisions, there are a few different types of influencers you'll come in contact with. They include but are not limited to:
Financial influencers: often the person(s) with the final say in the purchasing decision.
User influencers: the people at the company who will use and be affected most by your product or service.
Gatekeepers: the people who qualify that you're the right fit for their business.
Sponsors: an internal ally who advocates for your purchasing decision to other influencers.
Stakeholders often overlap in the type of influencer they are at a company, but identifying their roles are essential to your ability to deliver them personally relevant content and messaging for a better B2B sales process.
Personalized Email Campaigns:
Your ABM email campaign strategy is one of the simplest ways you can leverage personalization during buying decisions.
Personalization tools like those found in HubSpot CRM allow you to segment your email campaigns so individual stakeholders only receive content and messaging that's most relevant to them. While stakeholders at the company surely differ by their departments or roles, they also differ in where they are in their own buyer's journey.
Developing an email campaign to financial influencers at the company? Your email campaign should reflect that with various types of sales content such as blog posts, case studies or whitepapers that focus on the measurable impact your product or service brings to a company.
Targeting a user influencer who will actually use your product day in and day out in their department? Consider sending out success stories or testimonial content from other businesses you've worked with about their experience.
Maybe your first point of contact at a business ends up being a "gatekeeper," so you think of ways to show through content why your product or service should be considered in the first place. Find sales content that showcases your companies ability to deliver results in more ways than just ROI, and get it in front of who counts!
Personalized Landing Pages:
Your email campaign doesn't have to stop with just linking out to supporting content. A landing page creates a more interactive experience for your prospect, and gives you greater opportunity to personalize how you present your content.
We encourage getting creative in how you present your content on your landing pages. Like anyone else, different stakeholders have different content preferences.
Maybe one of your target accounts happens to be a financial services client whose committee is stacked with older, more traditional stakeholders, while another account of yours is for a software company full of younger millennials. Think about all the different ways you could present content to both of these audiences.
You'd be surprised to see what works with who, and what doesn't. Here at Noble Studios, we are constantly questioning, testing and surprising ourselves through design variations that perform best with users, in and beyond the B2B space using conversion rate optimization.
Direct Mail
Really looking to leave an impression about your product or service with a target account? Going traditional and sending content via direct mail could be a unique way to get the attention of the right stakeholder, and spark the beginning of a more meaningful relationship with your prospect, and hopefully soon to be buyer.
Last year, Noble Studios partnered with VWO to develop the white paper: "3 Personalization Strategies Every DMO Should Be Doing." Once we published the whitepaper, we leveraged an ABM strategy to select target accounts for DMOs that best aligned with our goals and our service offerings. VWO took personalization to the next level, and created unique wooden boxes filled with personalized letters from the Noble Studios and VWO teams talking about the benefits of personalization and an agency partnership.
Paid Advertising
An oldie but a goodie, paid advertising unlocks some of the most precise ways you can get personally relevant content in front of your B2B buyers.
Whether it be display ads, social media ads, or paid search ads, you can create variations of each for all audience segments in your target accounts.
Leveraging tracking tools within your CRM or marketing automation platform, you can view how an individual prospect accessed your site, and what pages or content they browsed while visiting. That information is key to tailoring your ad's content and messaging to that individual stakeholder, as well as what specific channels they're most likely to use to actually come across your ads.
Personalization = More Meaningful Account Based Marketing
Noble Studios is all about improving the human experience – and that includes creating a better customer experience for all of our clients, regardless of industry vertical, regardless if they become a customer or not.
With so many different stakeholders potentially involved in a B2B buying decision, account based marketing and personalization coming together just makes sense because it enables your entire sales and marketing departments to make more meaningful connections with prospects. The more meaningful the connections you have with the stakeholders in your target accounts, the higher the likelihood they'll become a customer, and your partnership to grow better, together, will begin with your best feet forward.
By leveraging personalization tools and tactics, your ABM strategy can become a force to be reckoned with for your competitors, but like all great strategies, be prepared for extensive investment and strategic planning across your sales and marketing departments.
ABM is increasingly the standard B2B digital marketing strategy, so the sooner you start exploring it as an option for your business, the sooner you can experience the power it unlocks with personalization.
Want to develop and launch your ABM strategy with Noble Studios? Let's chat.