Noble Studios Launches New Website For AdventureSmith Explorations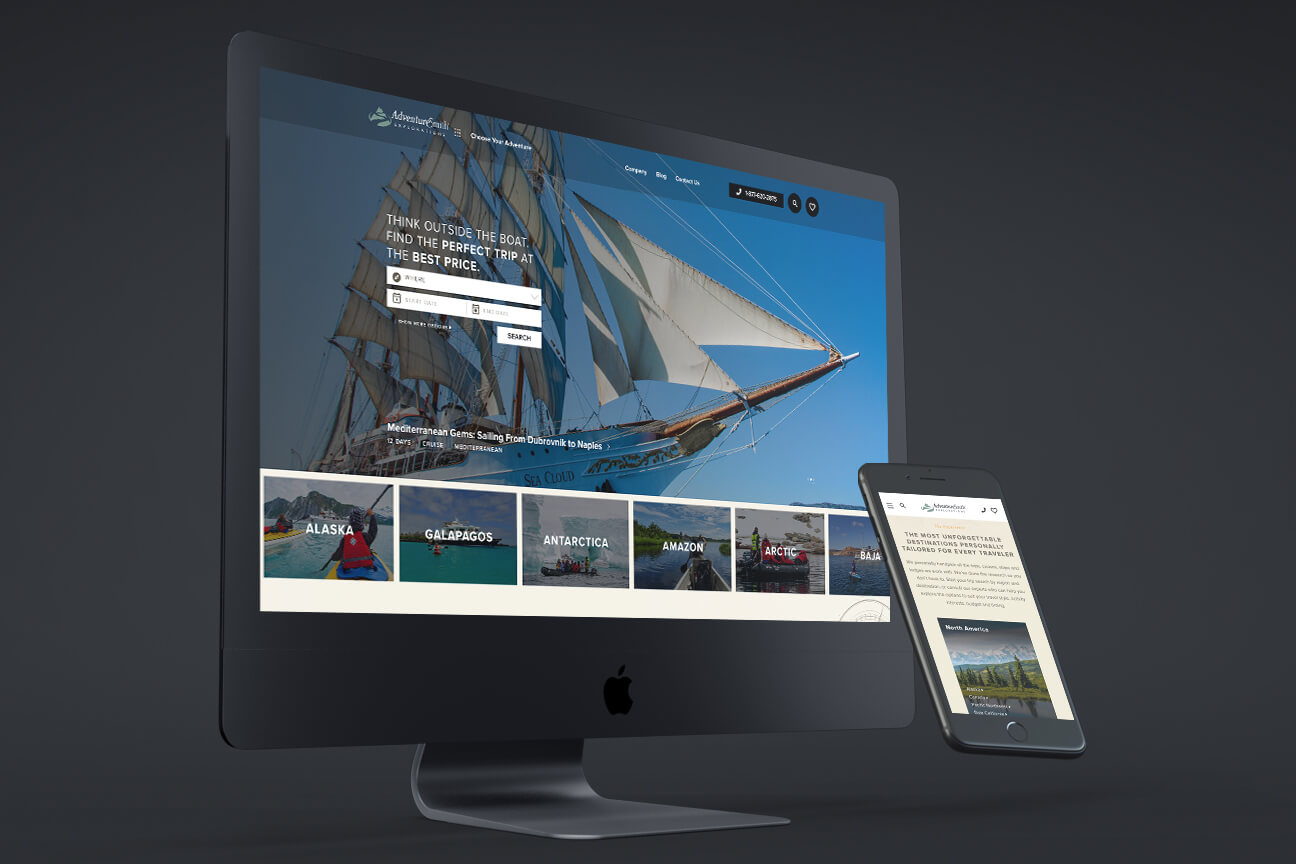 AdventureSmith Explorations
recently launched their new website to give visitors an improved online experience so they could spend less time planning their adventures and more time experiencing them. The website was designed and developed in partnership with Noble Studios.
AdventureSmith is the global leader in small ship adventure cruise vacations matching travelers to their ideal expeditions with exclusive offerings from around the world. Whether you're itching to explore exotic locations like The Pacific Islands or the Mediterranean by boat, or trekking Peru and Alaska by land, AdventureSmith helps travelers plan, book and experience unforgettable destinations.
Noble Studios used its full range of creative digital performance marketing services providing AdventureSmith guidance for a redirect plan, content strategy, data modeling, custom programming, information architecture and web design.
User experience was at the forefront of Noble's design strategy implementing clear navigation signals and calls to action coupled with large scale imagery to enable users to connect with an AdventureSmith specialist. Specialists assist visitors in planning their trips for a personalized booking experience so visitors are ensured they're getting the biggest bang for their buck.
The site features wide ranges of content from in-depth travel guides on the AdventureSmith blog, expert and traveler reviews on specific itineraries to details on the AdventureSmith conservation program as they lead the industry into carbon free cruising. Talk about responsible tourism!
Noble Studios developed the site's information architecture to create an optimized conversion flow that empowered AdventureSmith with broader and deeper data for higher quality leads.
Upon launch, Noble Studios accomplished its goal of increasing qualified website traffic and leads, while minimizing a post site migration drop in organic traffic for core destinations, Alaska, Antarctica, the Arctic and the Galápagos Islands upon migration.
Looking to give your site an upgrade? Check out our web design services and contact us today.