2021 Digital Healthcare Marketing Trends to Watch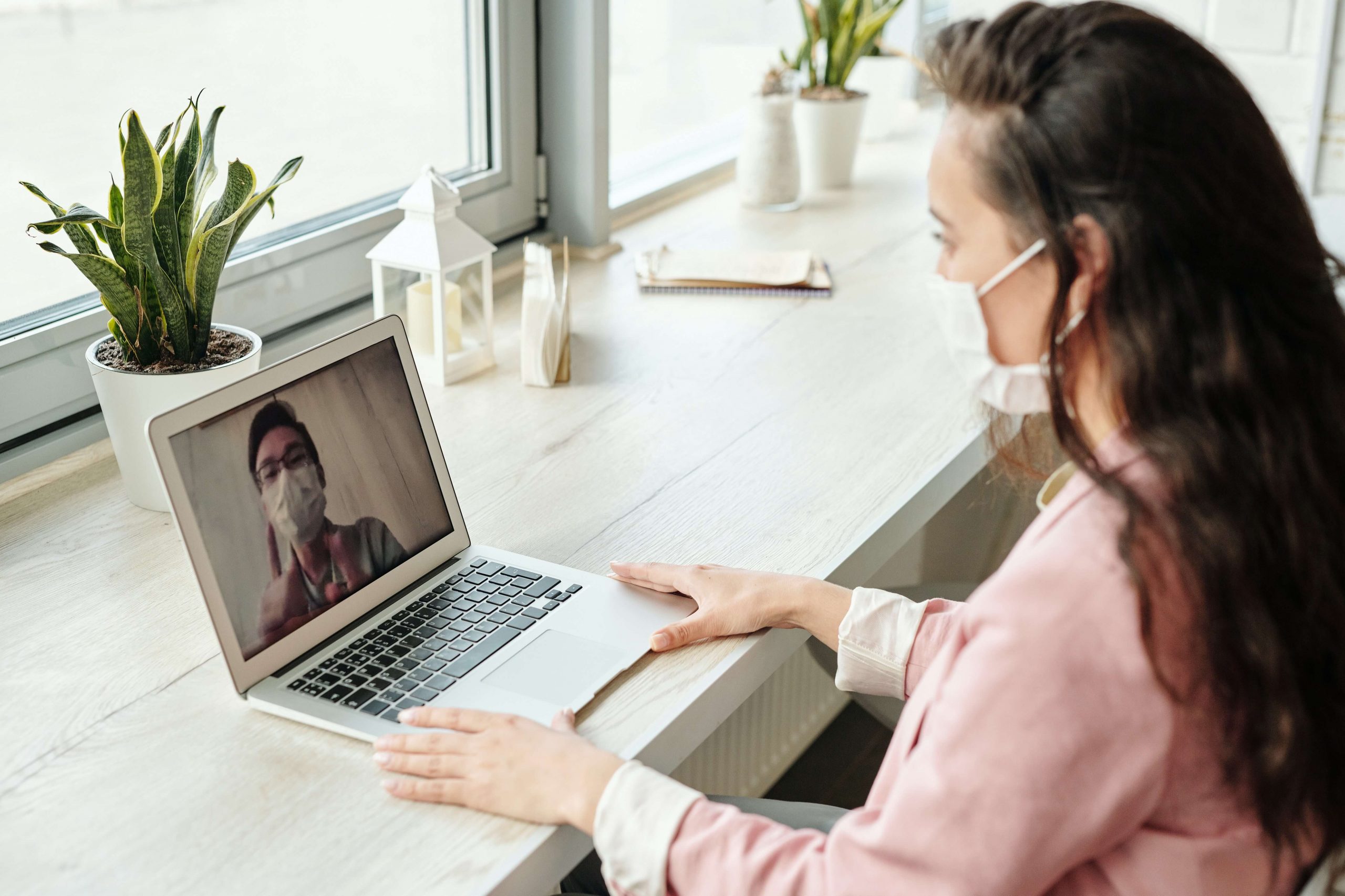 So much has changed over the last year due to COVID-19, with technological innovation leading the way for digital transformation. For example, in the healthcare industry, telehealth has become one of the fastest growing integrations in the healthcare landscape. With the rise of digital platforms and tools in healthcare comes concerns about data privacy, how to reach patients, how to provide services and what the future may bring.
L. Jasmine Kim, former CMO of Sutter Health and integrated marketing expert in the digital health and wellness sector, has over two decades of experience and has seen the ebb and flow of the industry. Looking forward, she discusses what digital healthcare marketing trends are on the horizon for the coming year.
Ready to elevate your digital healthcare marketing? We can help.
The State of Digital Health Marketing During COVID-19
What is the role of marketing in the digital health industry given the current state of the world?
It's really about how to create a consistent, coherent and cogent patient/customer journey experience, throughout the entire continuum of care. This can include:
Making an appointment on an app
Getting lab results
Texting doctors
Seeing doctors
How to pay for a bill
Continuous care if you have something chronic
How do you engage the patient/customer, through various different kinds of marketing platforms and engagement messaging so that the user gets a branded experience, that delivers not only a world class care and a guide along their entire health journey? That is my north star guidance assessing any digital health & therapeutics brand.
How has the customer experience shifted due to COVID and how can digital health startups and companies adjust their strategy to match?
Companies have to work harder to deliver personalized and relevant experiences. The sheer volume and situations for customer experience, and also customer friction, has increased due to COVID. Companies and brands have to work harder to deliver on a personalized and relevant experience. For example, use of text messaging. It should be brief and pithy. Not replicating the content for email marketing per se.
More people are looking for customer or partner reviews to help them make choices and purchases. This is especially true for high consideration and high expectation products and services like those in digital health and healthcare. A Google study noted that some 60% of patients/customers look at Yelp reviews and ratings before even visiting a doctor, and then after the episodic care, some 50% check reviews for care diagnosis and care delivery/compliance the healthcare provider may have recommended.
So, make sure that the information you want out there is in the surround sound, from users, patients, health care providers, respected research institutions, and such.
2021 Digital Health Marketing Trends & Strategies
What are 5 healthcare digital marketing trends that you see having a big impact in 2021?
Telehealth is here to stay. Before COVID, some 10% of patients used it, and now it is upwards of 80-90%. So figure out how to really resonate and engage with them on the mobile platform.
Clear and up-to-date communication is expected. The Amazonian effect has almost completely changed expectations of patients to consumers. As such, they will expect up to the minute apps, messaging, clear services and even pricing descriptions, and consumer experience.
Online patient/service reviews will be even more important. With new digital health innovation, it will be critical to create trust and patient/influencer reviews. And remember, these reviews are critical for search engine ranking.
Invest in search. With proliferation of new care delivery, methods, and services, your search engine ranking and 'findability' will be more important than ever. Create the brand moat to build and increase Expertise, Authority, and Trustworthiness.
Meet patients/customers where they are. There has been an acceleration in new media platforms, so use them and meet the patient/consumers where they are and how they want to engage. Look at live streaming, podcasting, virtual reality, wearables and new media formats to communicate.
How do you see data being used to inform digital health marketing strategies in 2021?
Integrated data insights with the patients/customers in mind. We're swimming in data. But not integrated, relevant insights that can be easily used from patient customers nor the health care provider/digital health POV. So what kind of data is collected and how the data can be visualized and utilized in different use cases will be of importance.
First-party data collection and utilization. With regulatory privacy requirements and brower/OS data restrictions, it will be critical to invest in gathering and making sense of first party data. According to IAB, this landscape plus COVID drive to virtual/'storelessness' (i.e. 'cliniclessness') has driven 60% of marketers to stress-invest in first-party data.
What recommendations do you have for developing compelling messaging for digital health companies that keep in mind privacy and quality of care?
Integrate your digital health messaging. With your brand platform, I recommend you iterate the message and the medium. There are so many new platforms where our users and patients live, from live streaming TV, virtual consultations, to wearables. Integrate the essence of the media platform with the creative platform.
Keep it simple. Health literacy in the US is at a 7th grade school level. That doesn't mean people are not smart. It means that many in the health industry have created jargons that obfuscate essential information. So, communicate in plain, conversational English. And remember, the end user is often in distress, dealing with a health issue. Keep it really simple.
Make the message human-centered. In one of the 2019 campaigns at Sutter Health, we leveraged that key insight into one of the most effective creatives, about how SH sees a patient: 'the athlete you' 'the go getter you' the meditation you.' It really resonated with the patient/members that we were delivering services that worked with their complicated and rich lives, not just as a patient.
Increased Privacy Concerns in 2021 Digital Healthcare Marketing
What insights have you or your team uncovered in relation to increased privacy concerns/legal protections and their impacts on digital health marketing?
Always understand the finer points of HIPAA, GDPR, and CCPA, especially if your company does business in California. I would recommend using CCPA as a threshold to guide your digital health marketing, in general. As they say, as California goes, so does the nation.
Work also with great creatives and agency partners who can also collaborate with you on campaigns that are disruptive to the industry but stay within the privacy guidelines.
Now, more than ever, it is essential to remain current on trends in the digital healthcare marketing landscape to solidify important connections with patients through accurate and relevant messaging. It also ensures stakeholders are kept well-informed of guidelines to protect data and record privacy. By looking forward, future opportunities can be identified far sooner and with more clarity
The time is right to level up your digital health marketing plan, let us show you how.
---
L. Jasmine Kim is an innovative builder of brands that engage and deliver value to people around the world. Jasmine has extensive and integrated customer engagement experience, in digital media and commerce, from health care & wellness, hospitality, to consumer goods, to deliver go to market, growth strategy, customer journey & product design, strategic alliances, and all things in-between. She has made her mark, being the translator and the integrator of emerging and disruptive product & services, technology platforms, processes, and most importantly, people, to scale renowned businesses worldwide.

Jasmine has led many intrapreneurial and innovation initiatives in Fortune 100 companies, as well as accelerating venture-backed start-ups to scale. She has held senior marketing and general management operating roles with Sutter Health, Johnson & Johnson, Expedia, Yahoo!, and P&G. "Make the complex simple, and the simple compelling" is her north star.

She serves on boards and advises on digital health, wellness, and therapeutic companies.

Jasmine completed her dual undergraduate degree in Economics and Art History at Wellesley College, and a joint MBA/MA from Anderson Graduate School of Management, UCLA, and UCLA School of Architecture and Urban Design.